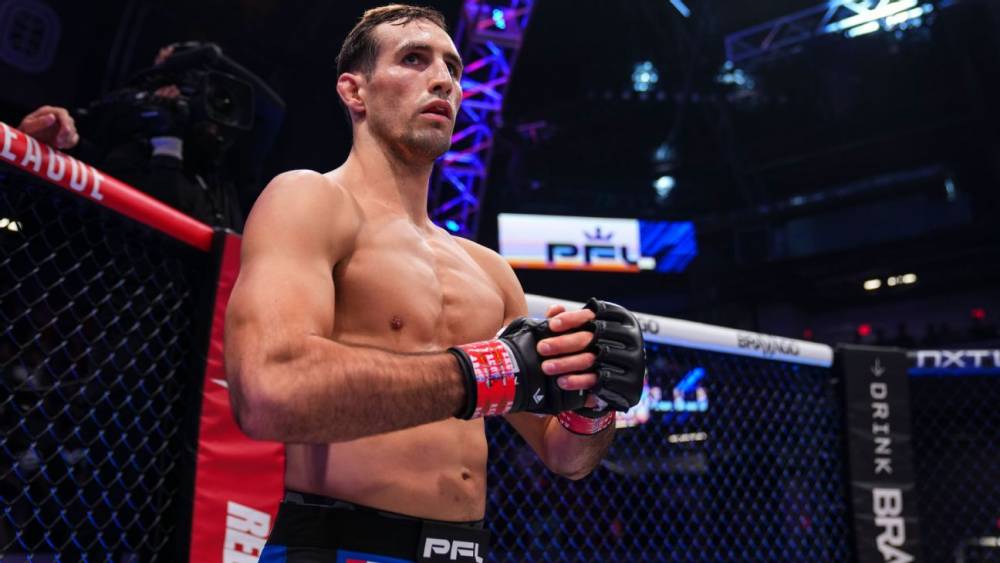 Magomed Umalatov vs Dilano Taylor Prediction PFL 3 4/14
Apr 12, 2023, 6:43:13 PM
Introduction:
On April 14th, 2023, the PFL Welterweights & Lightweights division will feature a highly anticipated bout between undefeated Russian fighter Magomed Umalatov and American fighter Dilano Taylor. The fight, which will take place at The Theater at Virgin Hotels in Las Vegas, NV, promises to be a thrilling encounter between two talented fighters.
As we approach the fight, fans and bettors are eager to get the latest UFC picks and parlays to help them make informed decisions. In this article, we will provide an extensive review of both fighters and make our prediction on who we think will emerge victorious.
Magomed Umalatov:
Magomed Umalatov, also known as "Prince," is a rising star in the MMA world. With a perfect record of 12-0-0, Umalatov has established himself as one of the most promising fighters in the Welterweights division.
Umalatov's fighting style is based on his excellent striking ability and his impressive grappling skills. He has a high striking accuracy of 63%, and his grappling accuracy is equally impressive at 3.3 takedowns per 15 minutes.
The Russian fighter has already made a name for himself in the PFL, winning all three of his fights in the 2022 Regular Season. Umalatov's last fight was against Rory MacDonald, whom he defeated in the first round with a right cross to ground strikes.
Dilano Taylor:
Dilano Taylor, also known as "The Postman," is an American fighter with a professional record of 10-3-0. Although he has three losses on his record, Taylor is a dangerous fighter with an excellent striking ability.
Taylor's fighting style is primarily based on his striking accuracy, which stands at an impressive 47%. However, his grappling ability is not as strong as Umalatov's, with only 0.5 takedowns per 15 minutes.
Taylor's last fight was against Sadibou Sy in the 2022 Championships, which he lost by unanimous decision. He will be looking to bounce back from that loss and prove himself against Umalatov.
Prediction:
Based on the fighters' records and styles, we believe that Magomed Umalatov is the clear favorite to win this fight. Umalatov's excellent striking and grappling ability make him a well-rounded fighter who can adapt to any situation.
On the other hand, Taylor's primary strength is his striking, and he may struggle if the fight goes to the ground, where Umalatov's grappling skills will come into play. Umalatov's accuracy and takedown ability give him a significant advantage in this fight, and we believe he will come out on top.
Pick: Magomed Umalatov ML -400
#1

#2