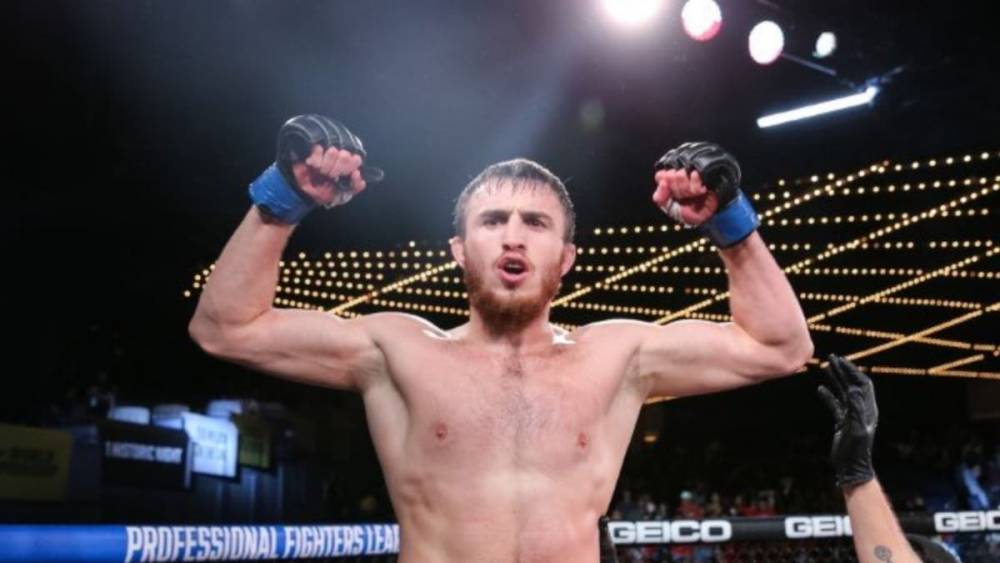 Magomed Magomedkerimov vs Ben Egli Prediction PFL 3 4/14
Apr 12, 2023, 11:34:58 PM
Introduction
The PFL season continues with another exciting matchup between two accomplished fighters. The fight between Magomed Magomedkerimov and Ben Egli at the 2023 PFL Regular Season is one to look forward to. Both fighters are experienced and have impressive records, making it difficult to predict a clear winner. However, with the help of UFC picks and parlays, we can get a better idea of who will come out on top. In this article, we will review the fighters' backgrounds, statistics, and previous fights to make a prediction on the outcome of this match.
Magomed Magomedkerimov
Magomed Magomedkerimov is a Russian fighter with a 30-6-0 record. He is known for his grappling skills and has 9 submission wins under his belt. In addition, he has 11 KO/TKO victories, showcasing his striking abilities. Magomedkerimov is currently affiliated with Champion and is fighting out of Makhachkala, Russia. He is 33 years old and stands at 6'1" with a reach of 73.0".
Magomedkerimov has fought for PFL, WSOF, and ACB. He has won 12 out of 17 fights in PFL, which shows his experience in this organization. In his last fight on November 25, 2022, he won against an opponent by submission in the first round. Magomedkerimov is a well-rounded fighter who can dominate his opponents on the ground or on his feet.
Ben Egli
Ben Egli, also known as "Brutal," is an American fighter with a 14-4-0 record. He has an impressive grappling background, having won 12 of his fights via submission. Egli is currently affiliated with Burke Camp and is fighting out of Tigard, Oregon. He is 35 years old and stands at 6'0" with a reach of 76.5".
Egli has fought for LFA and has also competed in PFL in the past. In his last fight on January 29, 2022, he won against an opponent by submission in the second round. Egli has faced some tough opponents in his career, including Lance Gibson Jr., who is also a PFL fighter.
Prediction
Both fighters are accomplished grapplers, so we can expect to see some ground action in this fight. Magomedkerimov has a slight advantage with his striking skills, but Egli can hold his own on his feet. In terms of experience, Magomedkerimov has more fights under his belt and has been more successful in PFL. However, Egli has a higher submission win rate and can end the fight at any moment.
Our experts predict that Magomedkerimov will come out on top in this matchup. He has faced tougher opponents and has been more successful in PFL. We predict that he will win by KO/TKO or submission. However, Egli should not be underestimated, and we could see an upset if he can showcase his grappling skills.
Pick: Magomedkerimov win by KO/TKO or submission
Upgrade to View Prediction
#1

#2