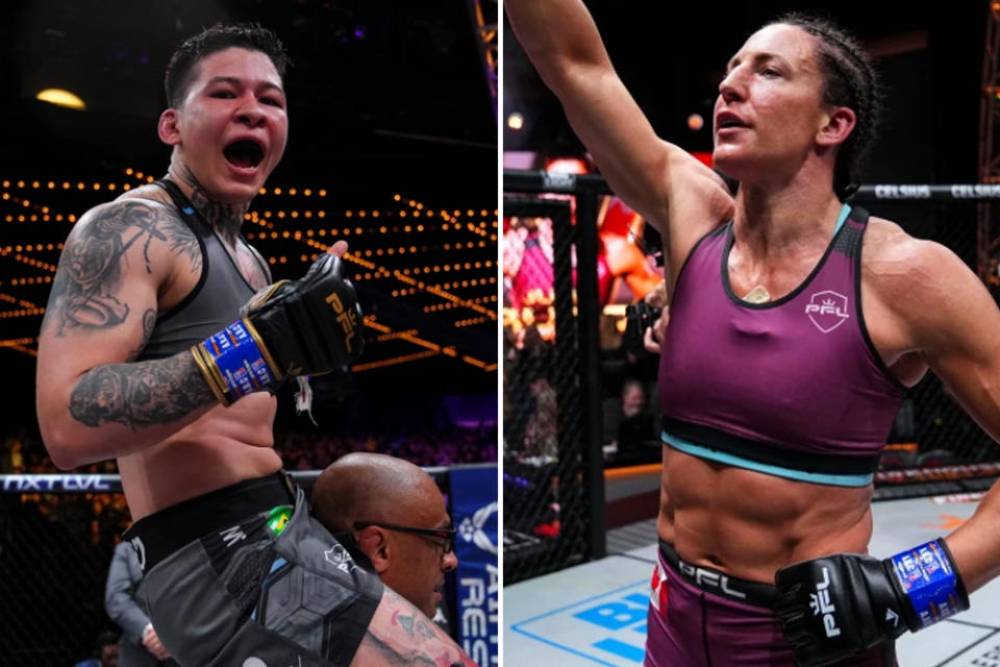 Larissa Pacheco vs Julia Budd Prediction PFL 2 Picks 4/7
Apr 7, 2023, 2:29:11 AM
Introduction
MMA picks and parlays enthusiasts are excited about the upcoming bout between Larissa Pacheco and Julia Budd in the 2023 PFL Regular Season: Heavyweights & Women's Featherweights. The match will be held on April 7, 2023, at The Theater at Virgin Hotels in Las Vegas, Nevada. These two fighters will enter the octagon with a lot of experience and a great record. However, in this article, we will provide an extensive review of the fighters and conclude with our prediction of why Pacheco will win by submission.
Larissa Pacheco
Larissa Pacheco is a Brazilian fighter who has been making waves in the MMA world. Pacheco is known for her grappling skills, and it's no surprise considering her Brazilian jiu-jitsu black belt. She has an impressive record of 19-4-0, with six consecutive wins, and a 42% submission rate. Pacheco has fought in the PFL since 2019 and has eight wins and two losses in the promotion. Pacheco's last fight was on November 25, 2022, in PFL, where she won by a unanimous decision.
Pacheco's strengths are her grappling and ground game, which make her a formidable opponent for any fighter. Her Brazilian jiu-jitsu skills, combined with her strength and conditioning, make it difficult for her opponents to keep up with her. She has a good understanding of positioning, and her takedowns are always on point. When Pacheco is in a top position, she becomes even more dangerous, and her ground and pound are brutal.
Julia Budd
Julia Budd is a Canadian fighter who has an impressive record of 16-5-0, with six wins by KO/TKO and nine wins by decision. Budd is a seasoned veteran in the MMA world, having fought in Strikeforce, Bellator, and PFL. She is known for her striking skills, and her Muay Thai background is evident in the octagon. Budd's last fight was also on November 25, 2022, in PFL, where she lost by a unanimous decision.
Budd's strengths are her striking skills and her ability to maintain distance. She is an excellent counter-striker and has good footwork, which allows her to evade her opponent's strikes. Budd's striking power is also noteworthy, and she can finish the fight with one punch or kick. However, her ground game is not as strong as her striking, and this could be a disadvantage against a grappler like Pacheco.
Prediction
In this fight, we predict that Pacheco will win by submission. Pacheco's grappling skills will be the key to her victory, as she will be able to take Budd down and control her on the ground. Budd's striking skills may not be enough to stop Pacheco's takedowns, and if the fight goes to the ground, Pacheco will have the advantage.
Pacheco's Brazilian jiu-jitsu skills will be too much for Budd to handle, and we predict that Pacheco will submit her in the second or third round. Budd's weak ground game will be her downfall in this fight, and she will struggle to escape Pacheco's submissions.
Pick: Larissa Pacheco to win by submission
Upgrade to View Prediction
#1

#2

last 30 days winnings
$4,740