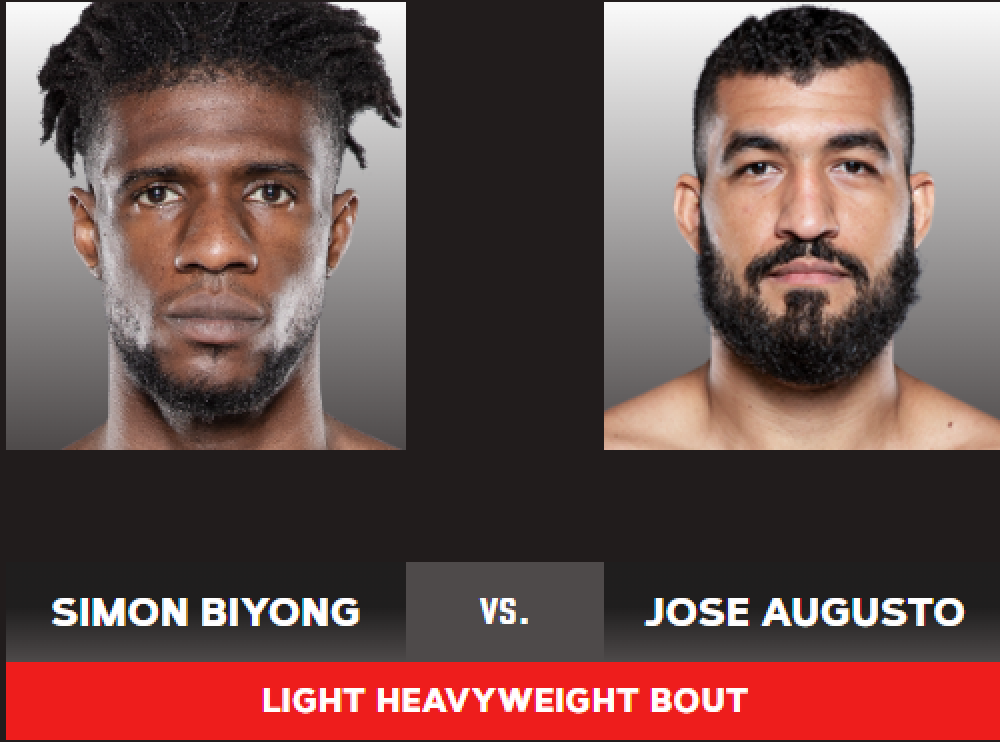 Jose Augusto vs Simon Biyong Prediction Bellator 296 5/12
May 12, 2023, 12:22:15 AM
Introduction
In the highly anticipated Bellator 296 event, set to take place at the Accor Arena in Paris, France, on May 12, 2023, two promising light heavyweight fighters, Jose Augusto and Simon Biyong, are scheduled to face off. The bout has captured the attention of MMA enthusiasts worldwide, with fans eagerly awaiting this clash of talents. In this article, we will delve into the backgrounds, fighting styles, and recent performances of both fighters to provide an extensive review. Ultimately, we will provide a detailed prediction as to why Simon Biyong is expected to emerge victorious in this intriguing matchup.
Jose "Gugu" Augusto:
Jose "Gugu" Augusto is a Brazilian mixed martial artist with a professional record of 7 wins, 4 losses, and 1 no contest. Standing at an imposing 6'3" and fighting out of the esteemed Pitbull Brothers gym, Augusto possesses considerable physical advantages. He is known for his strong striking skills and possesses the ability to finish fights with his powerful hands. However, his ground game has been a cause for concern, as evidenced by his three submission losses.
Recent Fights and Performance
Augusto's last fight took place on March 12, 2022, in the BFC, where he suffered a loss via rear-naked choke against Alex Polizzi. This defeat marked his second consecutive loss, highlighting the need for improvement in certain areas of his game. While Augusto has shown flashes of brilliance, particularly with his striking, his struggles on the ground could be a significant vulnerability against a well-rounded opponent like Simon Biyong.
Simon "Hemlé" Biyong:
Simon "Hemlé" Biyong is a Cameroonian-Italian MMA fighter who boasts a professional record of 9 wins and 2 losses. Trained at the UFD Gym, Biyong is an imposing figure, standing at an impressive 6'5" with an 80-inch reach. With a well-rounded skill set, he has demonstrated versatility in his fights, showcasing knockout power and an ever-improving ground game.
Recent Fights and Performance
Biyong's most recent fight occurred on October 29, 2022, in the BFC, where he secured a victory over Dragos Zubco via ground and pound in the second round. This win marked his second consecutive victory, with his previous triumph coming in a unanimous decision against Luke Trainer. Biyong has shown consistent growth throughout his career, constantly evolving and adapting his game. His imposing physical attributes combined with his technical prowess make him a formidable opponent for any light heavyweight fighter.
Prediction
When assessing this matchup, it becomes evident that Simon Biyong holds the advantage in various aspects. His superior physical attributes, such as height and reach, give him an edge in dictating the range and controlling the pace of the fight. Biyong's striking prowess and knockout power make him a genuine threat in stand-up exchanges, potentially putting Augusto's suspect defense to the test.
Moreover, Biyong's well-rounded skill set extends to the ground game, which could pose significant problems for Augusto. Biyong has displayed solid takedown defense and a knack for securing dominant positions and submissions. Considering Augusto's vulnerability on the ground, Biyong could exploit this weakness and potentially finish the fight with his grappling expertise.
Furthermore, Biyong's recent performances have showcased his ability to adapt and perform under pressure. His back-to-back wins demonstrate his consistency and growing confidence inside the cage. Biyong's training at the UFD Gym, known for producing well-rounded fighters, has undoubtedly contributed to his development as a formidable athlete.
In contrast, Augusto has faced difficulties in his recent fights, suffering two consecutive losses. While he possesses notable striking skills, his weaknesses on the ground and his inability to secure victories in his last outings raise concerns about his ability to overcome a well-rounded and determined opponent like Biyong.
Taking all these factors into account, it is likely that Simon Biyong will emerge victorious in this matchup. His physical advantages, well-rounded skill set, and recent success indicate that he has the tools to overcome the challenges presented by Augusto. Whether it's through a striking display or a dominant ground game, Biyong has the potential to secure a decisive victory at Bellator 296.
Pick: Simon Biyong ML -105
#1

#2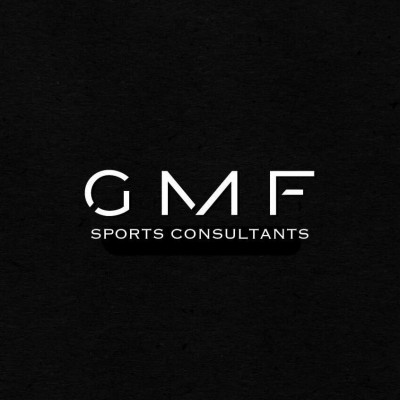 #4