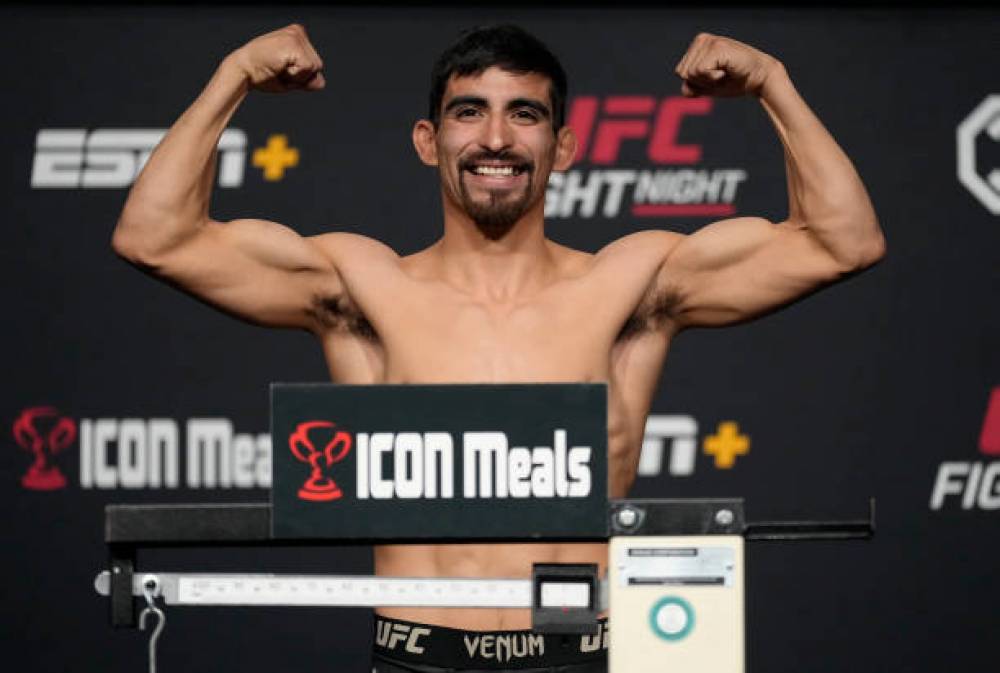 Jesus Aguilar vs Shannon Ross Prediction UFC 290 Picks 7/8
Jul 6, 2023, 11:55:43 PM
UFC 290 Prediction:
Delve into our in-depth analysis and predictions for the UFC 290 bout between Jesus Aguilar and Shannon Ross. Get the best UFC picks and parlays for this exciting flyweight clash.
Shannon "The Turkish Delight" Ross:
Australia's Shannon "The Turkish Delight" Ross steps into the octagon with a professional MMA record of 13 wins and 7 losses. At 34 years old, Ross has accumulated a wealth of experience in his career. However, his recent performances have been concerning, as he has suffered two consecutive TKO losses in the early rounds of his fights.
Ross is known for his tenacity and well-rounded skill set. With 7 wins by KO/TKO, he possesses knockout power and is capable of ending fights in spectacular fashion. Additionally, his submission skills have proven effective in securing victories. Ross will need to tap into his past successes and make strategic adjustments to avoid the pitfalls that led to his previous TKO defeats.
Jesus "The Mexican Warrior" Aguilar:
Representing Baja California, Mexico, Jesus "The Mexican Warrior" Aguilar enters the bout with an impressive record of 8 wins and 2 losses. At just 27 years old, Aguilar has shown tremendous potential and skill inside the cage. With 6 submission victories to his name, he possesses a dangerous ground game that could spell trouble for his opponents.
Aguilar's ability to control the fight on the mat and secure submissions has been key to his success. In his upcoming bout against Ross, Aguilar will look to exploit his opponent's vulnerabilities and impose his grappling prowess. With his solid defensive skills, he will aim to avoid any striking exchanges that could potentially play into Ross' strengths.
Prediction
Considering the recent TKO losses suffered by Shannon Ross in his last two fights, Jesus Aguilar emerges as the favored fighter to win at UFC 290. Ross' susceptibility to early TKO defeats suggests a vulnerability that Aguilar can capitalize on.
Aguilar's strong suit lies in his submission game, which has been instrumental in his victories. In this matchup, he will seek to take the fight to the ground, where he can neutralize Ross' striking power and exploit his grappling advantage. Aguilar's ability to control the fight and potentially secure a submission victory is a significant factor working in his favor.
In Conclusion:
As we eagerly await the flyweight clash between Jesus "The Mexican Warrior" Aguilar and Shannon "The Turkish Delight" Ross at UFC 290, the KingPin.pro app offers invaluable UFC picks and parlays for the event. While Shannon Ross brings experience and knockout power to the octagon, Jesus Aguilar's submission prowess and recent success position him as the fighter to watch. With our comprehensive analysis and predictions, UFC 290 promises to be an exciting night for MMA fans, with Jesus Aguilar expected to come out victorious.
Pick: Jesus Aguilar ML -140
#1

#2