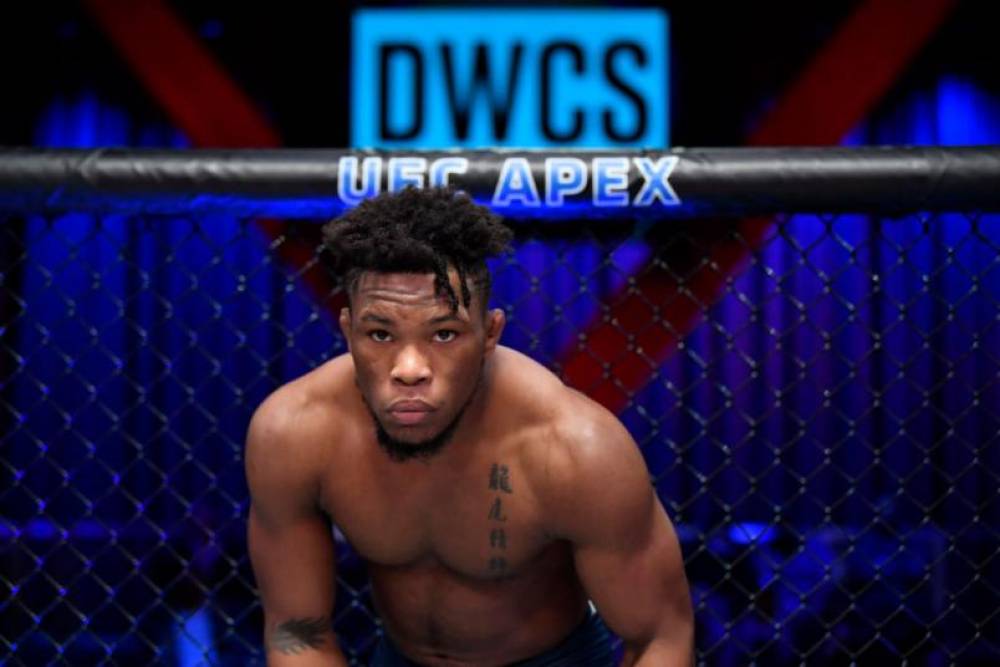 Jarrah Al-Silawi vs Solomon Renfro Prediction UFC PFL6 6/23
Jun 23, 2023, 12:45:19 AM
PFL 6 Fight Prediction: Jarrah Hussein Al-Silawi vs. Solomon Renfro
Welcome to another thrilling preview of a Professional Fighters League (PFL) showdown. In this article, we'll be diving into the welterweight clash between Jarrah Hussein Al-Silawi and Solomon Renfro at PFL 6, set to take place at the OTE Arena in Atlanta, GA, on June 23, 2023. Both fighters possess notable skills, and in this analysis, we'll explore their striking and wrestling capabilities to determine the potential outcome of the fight. Join us as we delve into their fighting styles and make a prediction for the exciting matchup ahead.
Jarrah Hussein Al-Silawi
With a professional MMA record of 18-5-0, Jarrah Hussein Al-Silawi, also known as the "Jordanian Lion," has established himself as a respected fighter in the welterweight division. Hailing from Jordan, Al-Silawi brings a diverse skill set to the cage, combining striking and wrestling techniques.
Striking Skills
Al-Silawi possesses excellent striking skills, known for his powerful punches and precise kicks. He utilizes a variety of striking techniques, including boxing combinations and devastating leg kicks. His striking accuracy and ability to generate significant power make him a formidable opponent on the feet.
Wrestling Skills
In addition to his striking prowess, Al-Silawi has a strong wrestling background. He showcases impressive takedown defense, making it challenging for opponents to bring the fight to the ground. When he does decide to utilize his wrestling, Al-Silawi demonstrates effective takedowns and dominant top control, often looking to deliver ground and pound or secure submissions.
Solomon Renfro
Solomon Renfro, with a professional MMA record of 10-3-0, is a rising talent in the welterweight division. Hailing from Buffalo, New York, Renfro is known for his dynamic striking and solid wrestling skills.
Striking Skills
Renfro is an exceptional striker, showcasing a diverse arsenal of striking techniques. He is quick and precise with his punches, and his kicks are both powerful and versatile. Renfro's striking style is characterized by fluid movement, allowing him to maintain distance and deliver effective counterattacks. His ability to mix up strikes and maintain constant pressure poses a significant challenge to his opponents.
Wrestling Skills
Renfro possesses a solid wrestling foundation, enabling him to control the fight when it goes to the ground. He excels in takedowns, utilizing his speed and explosiveness to secure advantageous positions. Renfro's grappling skills allow him to transition smoothly between positions and apply effective ground and pound. He is also a threat with submissions, capable of finishing fights with chokes or joint locks.
Fight Prediction
Considering the strengths and weaknesses of both fighters, this welterweight bout promises to be an exciting clash of styles. Jarrah Hussein Al-Silawi's striking power and well-rounded wrestling game present a significant challenge for Solomon Renfro. However, it's worth noting that Al-Silawi has suffered two consecutive losses in his last fights, both ending in the first and second round.
Renfro, on the other hand, has shown tremendous improvement in his recent performances, winning his last two fights convincingly. His dynamic striking and solid wrestling skills make him a dangerous opponent for Al-Silawi. Renfro's ability to capitalize on Al-Silawi's vulnerabilities, as demonstrated in his last two fights, could lead to another impressive victory.
While Al-Silawi is undoubtedly a talented fighter, his recent losses and potential psychological impact may affect his overall performance. Renfro's momentum, combined with his hunger for success, gives him the edge in this fight.
Pick: Solomon Renfro ML -140
#1

#2