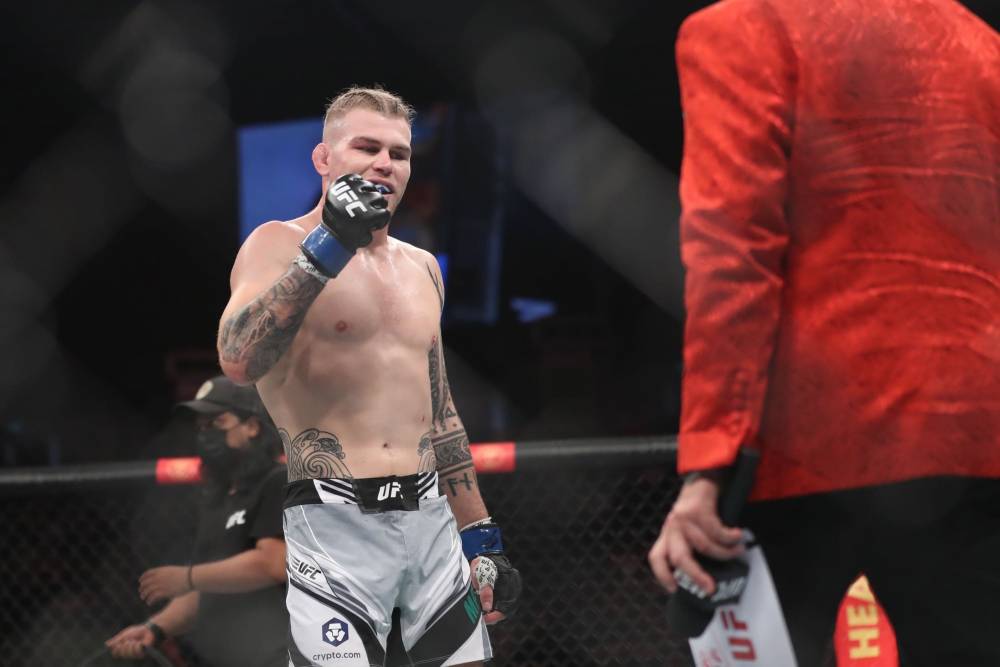 Jake Matthews vs Darrius Flowers Prediction UFC Picks 7/29
Jul 27, 2023, 11:47:41 PM
© Paul Miller-USA TODAY Sports
UFC 291: Jake Matthews vs Darrius Flowers - An Exhaustive Prediction
The upcoming UFC 291 event on July 29, 2023, at the Delta Center in Salt Lake City will bring a high-intensity face-off between Jake Matthews and Darrius Flowers. This in-depth prediction from KingPin.pro, the platform that simplifies UFC picks and parlays using our sophisticated iOS and Android app, will guide you through the fighters' statistics, performance history, and fighting styles, concluding with a detailed fight prediction.
Meet the Fighters
Jake Matthews: The Celtic Kid
Jake Matthews, known to his fans as "The Celtic Kid," is a seasoned veteran in the UFC Welterweight division. Hailing from Australia, Matthews was born on August 19, 1994, and has spent his career proving his worth in the Octagon. Standing 5'11" tall and weighing in at 170 lbs, Matthews fights from the orthodox stance and has his training roots with the Nexus team.
Matthews sports a professional record of 18 wins, 6 losses, and 0 draws, showcasing his tenacity and skill in the arena. His knockout power has led to 5 victories, while his technical prowess on the ground has earned him 7 wins via submission. His illustrious career is studded with formidable opponents such as Andre Fialho and Diego Sanchez, whom he has bested in decisive matches. However, Matthews is not without his share of defeats. A recent unanimous decision loss to Matthew Semelsberger indicates potential vulnerabilities in his game, which may play a crucial role in his upcoming fight.
Matthews' fighting style is predominantly grappling-based, evident in his numerous submission victories. However, his stand-up game should not be underestimated. His strikes are precise and powerful, keeping his opponents on the defensive and setting up opportunities for takedowns and submissions. Despite recent setbacks, Matthews remains a force to be reckoned with in the Welterweight division.
Darrius Flowers: Beast Mode
Darrius Flowers, aka "Beast Mode," is a rising star in the UFC Welterweight division. Born on August 25, 1994, in the USA, Flowers is an orthodox fighter who has fought his way to a record of 12 wins, 5 losses, and 1 draw. He's an integral part of Uprising MMA, standing 5'9" tall and weighing 171 lbs.
Flowers has managed to secure 7 knockout victories, demonstrating his potent striking power. In addition, he has 2 submission wins under his belt, proving that he can hold his own on the ground as well. His recent victories, especially the submission win against Amiran Gogoladze in Dana White's Contender Series, suggest that he is a fighter on the ascent. However, his record also includes losses, which could expose weak points for Matthews to exploit.
Flowers' fighting style is characterized by aggressive striking and constant pressure. His knockout victories testify to his power and accuracy, while his recent submission win shows his adaptability and well-rounded skill set. Despite a few hiccups in his career, Flowers has shown considerable improvement and is heading into the fight with significant momentum.
Strengths, Weaknesses, and Key Moments
Now that we have established an overview of both fighters, it's essential to delve deeper into their strengths, weaknesses, and key career-defining moments.
Jake Matthews: A Balanced Combatant
Matthews brings a combination of experience and skill into every match. His strengths lie in his grappling prowess and ability to adapt to the flow of the fight. He has been able to take control in many of his matches by using his superior wrestling and jiu-jitsu skills to secure positions and lock in submissions. This, combined with his knockout power, makes him a balanced combatant.
However, Matthews has displayed certain weaknesses throughout his career. His striking defense has been exploited by hard-hitting opponents, and he has shown a tendency to struggle against fighters who can match his wrestling ability. Additionally, his recent loss to Matthew Semelsberger indicates potential issues with maintaining pace and strategy throughout a full three rounds.
Key moments in Matthews' career include his impressive submission win over Shinsho Anzai at UFC Fight Night 132 and his recent unanimous decision loss to Matthew Semelsberger at UFC Fight Night 179. Both of these fights showcase the highs and lows of Matthews' career, demonstrating his capabilities and potential areas of weakness.
Darrius Flowers: A Power Striker with Versatility
Flowers is best known for his striking prowess and tenacious pressure in the Octagon. He can overwhelm opponents with his aggressive style, potent striking power, and unpredictability, as evident in his multiple knockout victories. His recent submission win over Amiran Gogoladze on Dana White's Contender Series indicates his evolving ground game, adding a new layer of danger to his fighting arsenal.
However, Flowers has shown vulnerabilities in his ground game, specifically his defense against skilled grapplers. His fights against Curtis Millender and Jesse Taylor, both losses, revealed flaws in his wrestling defense and an inability to consistently defend against takedowns. Flowers will need to demonstrate significant improvement in these areas if he is to pose a genuine threat to Matthews.
Key moments in Flowers' career include his knockout win over Jose Caceres at Titan FC 49, showcasing his power and striking ability. His recent submission victory over Amiran Gogoladze shows his versatility and improvement in the ground game, while his losses to Curtis Millender and Jesse Taylor highlight areas he needs to improve upon.
Preparation and Training
Both fighters have been in intensive training leading up to UFC 291. Matthews continues to work with the Nexus team, focusing on his striking and grappling. His training partners have lauded his discipline and work ethic, and his fans are hopeful that he will enter the Octagon well-prepared for his fight against Flowers.
Flowers, on the other hand, is training with Uprising MMA, focusing on improving his takedown defense and ground game. Given Matthews' grappling prowess, Flowers' team is working tirelessly to ensure that he is well-equipped to counter any takedown attempts and hold his own on the ground.
Prediction
This fight is shaping up to be a classic clash of styles: Matthews with his grappling acumen against Flowers with his striking power. The outcome could very well hinge on who manages to impose their game plan effectively.
If Matthews can control the pace and bring the fight to the ground, he has a good chance of winning, either by submission or by decision. However, if Flowers can keep the fight standing and land clean, powerful strikes, he may very well earn another knockout victory. In either case, the fans are in for a treat at UFC 291.
Visit KingPin.pro for more in-depth UFC fight analysis and predictions, and download our iOS and Android app to simplify your UFC picks and parlays. Tune in on July 29, 2023, to watch this exciting match unfold live.
Pick: Flowers ML +200
Upgrade to View Prediction
#1

#2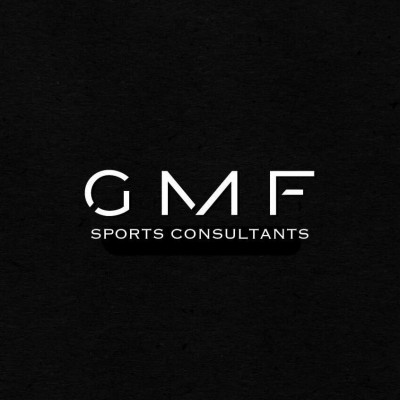 #3

last 30 days winnings
$1,300