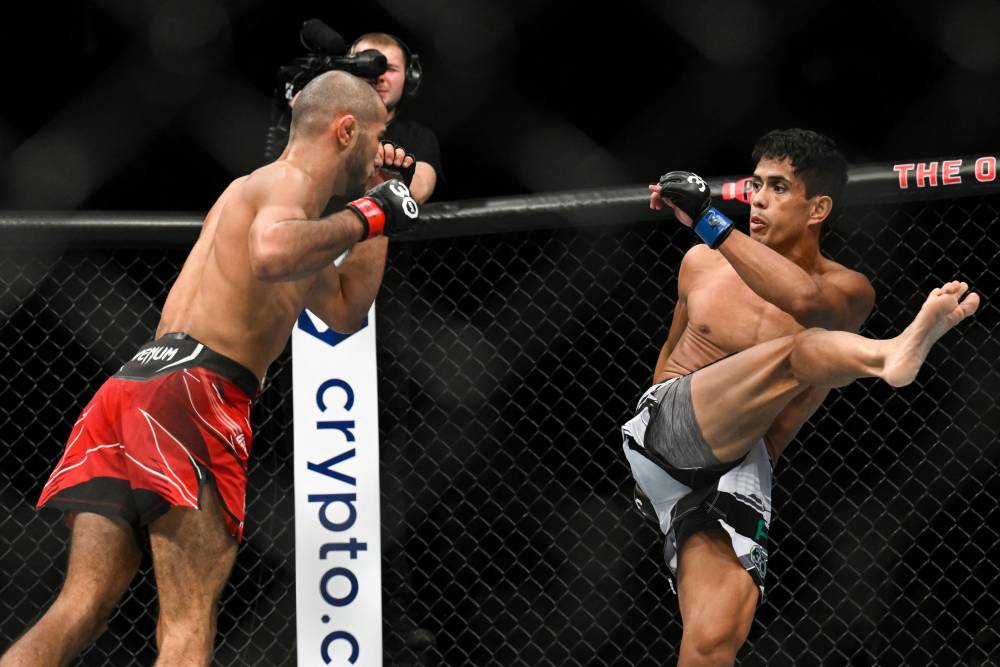 Jafel Filho vs Daniel Barez Prediction UFC Picks Free 7/22
Jul 21, 2023, 10:33:10 PM
© Per Haljestam-USA TODAY Sports
Title: UFC Fight Night: Jafel Filho vs Daniel Barez - Comprehensive Analysis and Prediction
Introduction
The UFC world is brimming with excitement as Jafel Filho prepares to lock horns with Daniel Barez at UFC Fight Night: Aspinall vs. Tybura, on July 22, 2023, at London's iconic O2 Arena. This momentous event, staged in the heart of the UK, sets the stage for those interested in UFC picks and parlays. For accurate UFC picks tonight, the KingPin.pro app, available on iOS and Android, is the go-to platform for unmatched MMA prediction experience.
The Brazilian Phenomenon: Jafel Filho
Jafel "Pastor" Filho, a Nova Uniao fighter hailing from Brazil, holds a formidable record of 14-3-0. The 30-year-old flyweight contender has a remarkable fight resume with 5 TKOs and 8 submission wins, signifying his strength in both striking and grappling.
Standing at 5'7" and weighing 126 lbs, Filho utilises his orthodox stance to administer devastating strikes and launch seamless submissions. A key highlight from his fight history is his resilience and ability to rebound from losses, evident from his TKO victory over Roybert Echeverria following his defeat to Muhammad Mokaev.
Filho's fight game transcends beyond raw physical strength and agility. His strategic acumen, ability to exploit his opponents' weaknesses and adjust mid-fight have been instrumental in his successful career. Despite his recent loss potentially stalling his momentum, Filho's indomitable spirit and tactical expertise are anticipated to be pivotal in the upcoming fight.
Spain's Elite: Daniel Barez
Opposing Filho is the seasoned Daniel Barez, a Spanish fighter from Entram Gym. Aged 34, Barez holds an impressive 16-5-0 record. His 7 TKOs and 6 submissions exhibit his versatility and adaptability inside the Octagon, proving his mettle in both striking and grappling.
Barez, standing 5'6" tall, weighing 125 lbs, and boasting a 66" reach, has strategically used these physical attributes to command fights and dictate range. His latest victories over Soslenis Carvalho and Francisco Benitez signify his current form and potential threat in the Octagon.
Apart from physical prowess, Barez's meticulous preparation, understanding of his opponents' game, and adaptability under pressure make him a formidable contender. His bounce-back after a split decision loss to Carlos Hernandez is testament to his tenacity.
Prediction
Considering their respective records and talents, both Filho and Barez are bound to give the fans an electrifying performance. However, Filho's strength lies in exploiting his opponents' vulnerabilities and his tenacity, giving him a marginal advantage.
Filho is particularly adept at grappling and has successfully used his ground game in previous matches to secure wins. His high submission rate, with 8 out of his 14 wins coming by submission, attests to his prowess on the ground. Against Barez, who himself is a proficient grappler, Filho's grappling skills will be crucial. If Filho can dictate the pace of the fight and force it to the ground, he would be in a strong position to secure a submission victory.
Moreover, Filho's ability to adjust during fights is a critical advantage. He has shown his capability to find openings and exploit them for quick TKOs. This, coupled with his sturdy defense, might allow him to withstand Barez's strikes and retaliate powerfully.
With these factors in mind, the prediction leans towards Jafel Filho securing a victory at UFC Fight Night. But for a more precise and detailed UFC fight prediction, use the KingPin.pro app.
Pick: Jafel Filho ML -120
#1

#2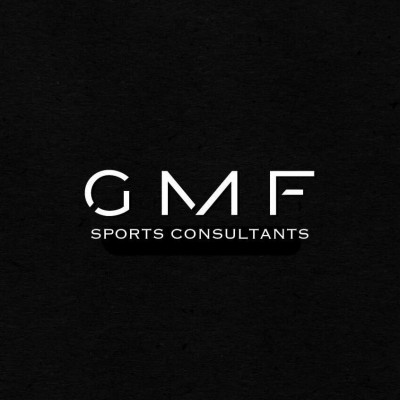 #5

last 30 days winnings
$300