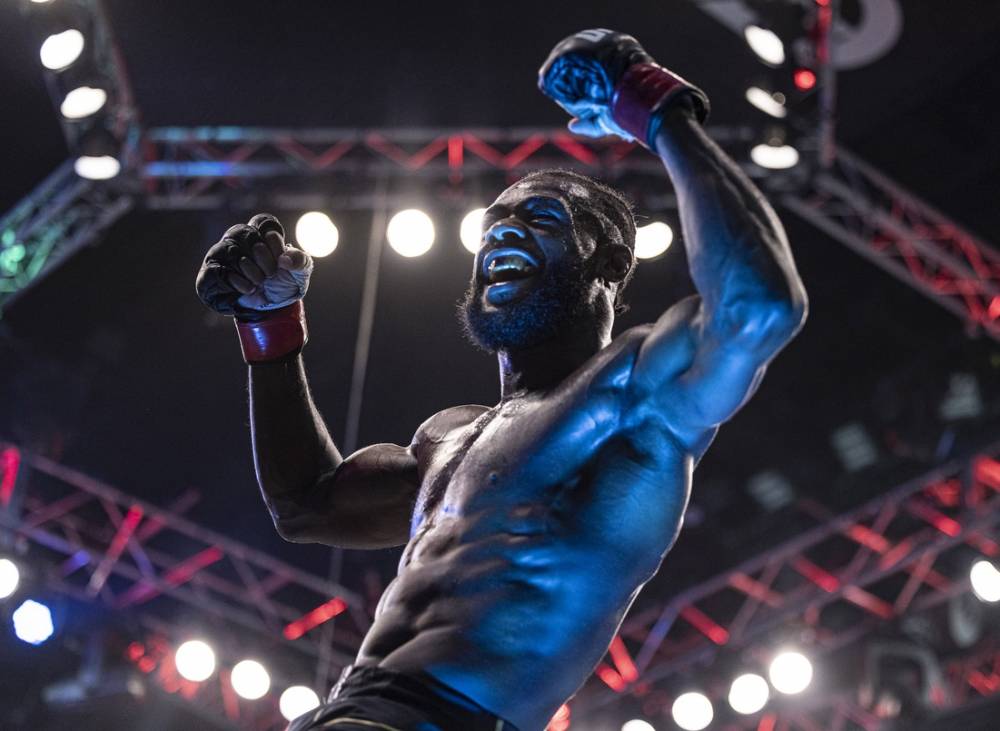 Henry Cejudo vs Aljamain Sterling Prediction UFC 288 5/6
May 5, 2023, 7:34:56 PM
© Craig Kidwell-USA TODAY Sports
Aljamain Sterling vs Henry Cejudo: Fight Preview
On May 06, 2023, Aljamain Sterling and Henry Cejudo will face off in what promises to be an explosive matchup. Sterling comes into the fight with a record of 22-3-0, and he will be looking to build on his recent win over Petr Yan. The FunkMaster has a significant striking accuracy of 51% and averages 1.98 takedowns per 15 minutes. He will be looking to use his reach advantage of 71 inches to keep Cejudo at bay. Cejudo, on the other hand, has a record of 16-2-0 and is known for his explosive striking power. Triple C has a significant striking accuracy of 45% and averages 2.12 takedowns per 15 minutes, with a takedown defense of 93%. Cejudo will be looking to use his mobility and quickness to close the distance and land heavy strikes. This fight promises to be a battle of styles, with Sterling's technical striking and grappling against Cejudo's knockout power and speed. Fans can expect a fast-paced and entertaining fight, with both fighters leaving everything in the cage. Will Sterling's precision and reach be enough to keep Cejudo at bay? Or will Cejudo's power and speed be too much for Sterling to handle? Only time will tell.
Aljamain Sterling's Striking Abilities
Aljamain Sterling, also known as the FunkMaster, is a well-rounded fighter with an impressive 22-3-0 record. In terms of striking statistics, Sterling has a significant strike rate of 4.70 strikes per minute and an accuracy rate of 51%. He is also defensively sound, with a significant strike defence rate of 61%. Despite being a smaller fighter with a height of 5'7", Sterling has a reach of 71 inches, which allows him to keep his opponents at bay and strike from a distance. His striking skills were on full display in his last fight against Petr Yan at UFC 259, where he landed 197 significant strikes compared to Yan's 78. Sterling's striking abilities are not limited to just punches, as he is also proficient in kicks and knees. He has a diverse striking game that keeps his opponents guessing and consistently puts pressure on them. Overall, Sterling's striking ability combined with his grappling skills make him a formidable opponent in the bantamweight division. His striking will be crucial in his upcoming rematch against Henry Cejudo at UFC 288.
Aljamain Sterling Wrestling
Aljamain Sterling is well known for his wrestling skills inside the octagon. He has an impressive takedown average of 1.98 per 15 minutes with a takedown accuracy of 24%. Sterling has also shown great takedown defense with opponents only landing 41% of their takedown attempts. Sterling's grappling abilities are further highlighted by his average of 0.9 submissions attempted per 15 minutes. His wrestling has been a key factor in his success in the UFC, with many of his victories coming by way of submission or ground and pound from top position. In his upcoming fight against Henry Cejudo, Sterling's wrestling will be put to the test against the former Olympic gold medalist in freestyle wrestling. However, Sterling's diverse skill set and ability to mix in striking will make him a tough challenge for Cejudo. Overall, Sterling's wrestling is a major asset in his game and will continue to be a key component of his success in the UFC.
Henry Cejudo Striking
When it comes to striking, Henry Cejudo is known for his powerful punches and kicks. He has a 45% significant striking accuracy, which is slightly lower than his opponent Aljamain Sterling. However, Cejudo makes up for it with his incredible punching power, as evidenced by his knockout victories over Marlon Moraes and TJ Dillashaw. Cejudo also has a unique approach to striking, often incorporating his Olympic wrestling experience into his striking game. He will often use his footwork to close the distance and throw a powerful punch or kick, then immediately go for a takedown if the opportunity presents itself. One area where Cejudo may struggle in the striking department is with his reach. With a reach of only 64 inches, he gives up a significant advantage to most opponents in the bantamweight division. However, he has been able to overcome this disadvantage in the past with his explosive power and technical striking ability. Overall, Cejudo's striking is a dangerous weapon that he can use to finish fights or set up his takedowns. It will be interesting to see how he matches up against Aljamain Sterling's superior striking accuracy and longer reach in their upcoming fight at UFC 288.
Henry Cejudo Wrestling
Henry Cejudo, also known as "Triple C," is a former Olympic gold medalist and one of the greatest wrestlers in MMA history. He was born on February 09, 1987, in Los Angeles, California, and has a record of 16-2-0 in MMA. Cejudo's wrestling background is impressive. He competed in the 2008 Beijing Olympics and won the gold medal in freestyle wrestling at the age of 21. He became the youngest American wrestler to win a gold medal at the Olympics. In his MMA career, Cejudo has used his wrestling to dominate his opponents. He has an average of 2.12 takedowns landed per 15 minutes, with a 33% takedown accuracy. He also has a 93% takedown defense, which means his opponents have a hard time taking him down. Cejudo's wrestling skills were on full display in his last fight against Dominick Cruz at UFC 249. He was able to take Cruz down multiple times and control him on the ground, ultimately finishing him with a knee to the head. Cejudo's wrestling has been his biggest weapon in MMA. He is a powerful wrestler with excellent takedowns and takedown defense. Combining his wrestling skills with his striking and grappling, Cejudo is a well-rounded fighter who can compete with the best in the world. In conclusion, Henry Cejudo is one of the greatest wrestlers in MMA history. His Olympic gold medal in freestyle wrestling is a testament to his skills, and he has used those skills to dominate in the MMA world. His wrestling will continue to be a significant factor in his future fights, and fans can expect to see more of his powerful takedowns and ground-and-pound in the octagon.
How Aljamain Sterling Can Win: Be Strategic and Aggressive
To win against Henry Cejudo, Aljamain Sterling needs to be both strategic and aggressive. Sterling has a strong ground game and should aim to take the fight to the mat, where he can use his wrestling skills to dominate Cejudo. Sterling should also look to use his reach advantage and keep Cejudo at a distance with his striking. Cejudo tends to be more of a counter striker, so Sterling should take the initiative and look to land significant strikes. It's important for Sterling to avoid getting into a brawl with Cejudo, as he's known for his knockout power. Sterling should play to his strengths and stick to his game plan, which includes a mix of striking and grappling. In addition, Sterling needs to be wary of Cejudo's takedown defense, which is one of the best in the division. Sterling should look to set up his takedowns with strikes and fake-outs, rather than trying to take Cejudo down head-on. Overall, to win against Cejudo, Sterling needs to be strategic, aggressive, and play to his strengths. By mixing up his striking and grappling, and avoiding getting into a brawl, Sterling has a good chance of coming out on top and winning the title.
How Henry Cejudo Can Win Against Aljamain Sterling
Henry Cejudo has a tough task ahead of him if he wants to defeat Aljamain Sterling, but there are a few steps he can take to increase his chances of winning: 1. Use his wrestling skills: Cejudo is an Olympic gold medalist in wrestling, and he should attempt to utilize his takedowns and grappling to control the fight and wear Sterling down. 2. Attack the legs: Sterling is known for his quick footwork, and Cejudo should target his opponent's legs to slow him down. 3. Utilize his striking: While wrestling will be Cejudo's primary weapon, he will need to mix in some striking to keep Sterling guessing and avoid becoming predictable. 4. Stay patient: Sterling is a dangerous opponent, and Cejudo should avoid getting too aggressive and leaving himself open to counter-strikes. If Cejudo can implement these strategies and stay focused, he has the potential to defeat Sterling and claim the bantamweight title.
Prediction:
This is a highly anticipated fight between two phenomenal fighters. Aljamain Sterling has been on a roll lately, winning his last five fights. Henry Cejudo, on the other hand, is a former UFC bantamweight and flyweight champion. Both fighters possess excellent striking and grappling skills, making this a difficult fight to predict. However, Cejudo has been out of action since May 2020 and has not competed in the bantamweight division since a controversial TKO win over Marlon Moraes in June 2019. Sterling, on the other hand, has been active and is coming off an impressive submission win over Petr Yan to claim the bantamweight belt. Therefore, my pick for this fight is Aljamain Sterling (+110 moneyline). His recent form, activity, and momentum should give him an edge over Cejudo.
Pick: Aljamain Sterling (+110 moneyline)
Upgrade to View Prediction
#1

#2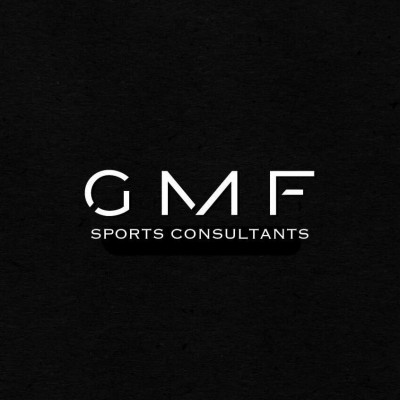 #4