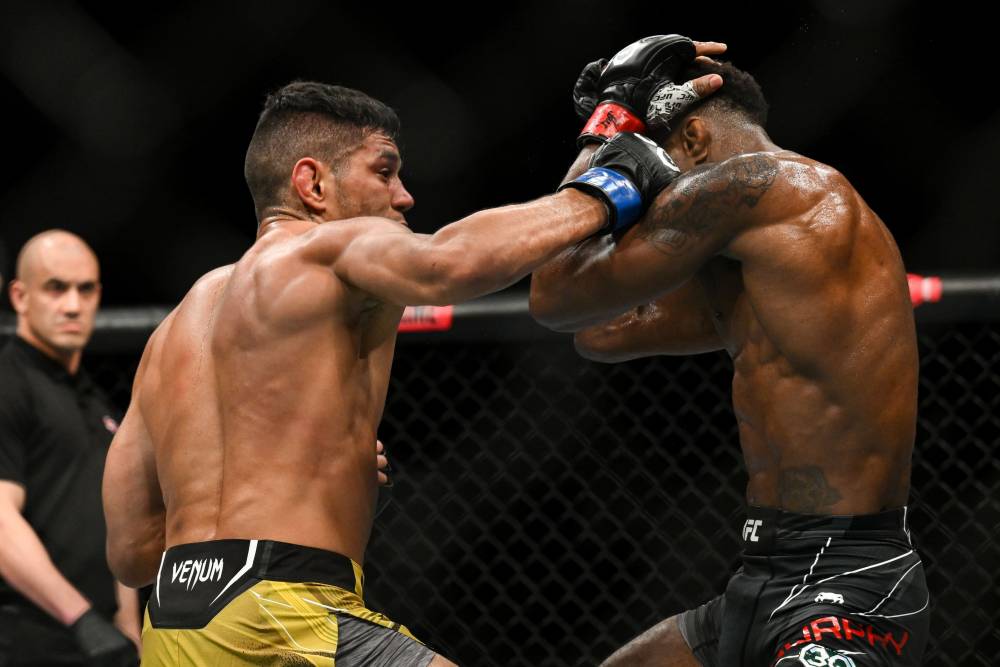 David Onama vs Gabriel Santos Prediction UFC Fight Night
Jun 24, 2023, 9:56:33 AM
© Per Haljestam-USA TODAY Sports
David Onama vs. Gabriel Santos: UFC Fight Night Prediction and Analysis
Introduction
In an exciting featherweight showdown, David "Silent Assassin" Onama is set to face off against Gabriel "Mosquitinho" Santos at UFC Fight Night on June 24, 2023. Both fighters have impressive records and are eager to make their mark in the division. As the anticipation builds, fans and bettors alike are seeking expert UFC picks and parlays for this highly anticipated matchup. In this article, we will provide a comprehensive analysis of each fighter's skills, styles, and recent performances, leading up to our prediction.
David Onama: The Silent Assassin
David "Silent Assassin" Onama boasts an impressive professional MMA record of 10-2-0, solidifying his position as a formidable contender in the featherweight division. Trained under the renowned Glory MMA and Fitness camp, Onama combines exceptional striking prowess with a well-rounded ground game. Standing at 5'11" with a reach of 74.0 inches, he possesses the physical attributes to impose his will on opponents.
Having secured six victories via KO/TKO and four wins via submission, Onama's diverse skill set keeps opponents guessing. His striking technique is sharp and precise, with the ability to deliver devastating blows. Additionally, his submission game is a constant threat, utilizing his grappling expertise to secure dominant positions and capitalize on opponents' vulnerabilities.
Onama's recent fights in the UFC have been highly competitive, showcasing his resilience and determination. Despite a recent loss, he demonstrated the heart of a true fighter and a strong desire to bounce back. With a disciplined training regimen and the guidance of his experienced team, Onama is primed to showcase his skills and secure a victory in this pivotal matchup.
Gabriel Santos: The Mosquitinho
Gabriel "Mosquitinho" Santos is a rising talent in the featherweight division, boasting an impressive professional record of 10-1-0. Hailing from Evolução Thai MMA, Santos brings a unique blend of striking and grappling skills to the octagon. Standing at 5'9" with a reach of 71.5 inches, he compensates for a slight reach disadvantage with exceptional speed and agility.
Santos has showcased his striking prowess in past fights, with three victories via KO/TKO. His dynamic striking combinations and elusive footwork often keep opponents off balance, making him a difficult target to hit. In addition to his striking abilities, Santos possesses a well-rounded ground game, with four wins via submission.
Although Santos suffered a recent loss, it is crucial to acknowledge the lessons learned and the motivation to come back stronger. His dedication to training and his desire to prove himself as a top contender make him a formidable opponent for anyone in the division.
Prediction
After a thorough review of both fighters' skills, styles, and recent performances, we predict that David "Silent Assassin" Onama will emerge victorious in this high-stakes matchup. Here's why:
Versatility: Onama's well-rounded skill set, combining striking and grappling, provides him with multiple avenues to secure a win. Whether standing or on the ground, he has the tools to dictate the flow of the fight.
Determination: Onama's recent loss serves as a powerful motivator, fueling his hunger for redemption and pushing him to showcase his true potential. He is determined to make a statement and climb the featherweight ranks.
Game Plan Execution: Onama's experienced team at Glory MMA and Fitness will likely have devised a solid game plan tailored to exploit Santos' weaknesses and capitalize on opportunities to secure a victory.
In conclusion, based on our analysis of both fighters, their skill sets, and recent performances, we predict that David "Silent Assassin" Onama will emerge victorious in this exhilarating featherweight clash. His versatility, determination, and hunger for success position him as the favorite to secure a decisive win.
Don't miss the action on June 24, 2023, as David Onama and Gabriel Santos step into the octagon to showcase their skills and battle for supremacy in the featherweight division.
Pick: David Onama +190
Note: KingPin.pro is your go-to platform for expert UFC picks, providing accurate predictions and insightful analysis to enhance your fight night experience. Download the KingPin.pro iOS and Android app today for exclusive access to our expert picks, fight previews, and more.
Upgrade to View Prediction
#1

#2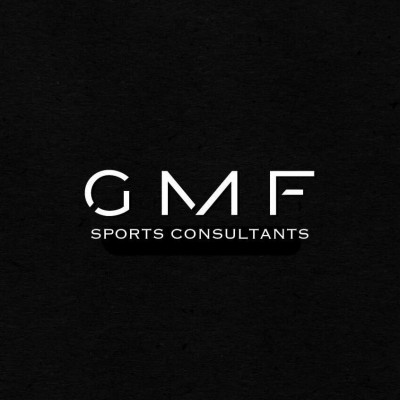 #5

last 30 days winnings
$300