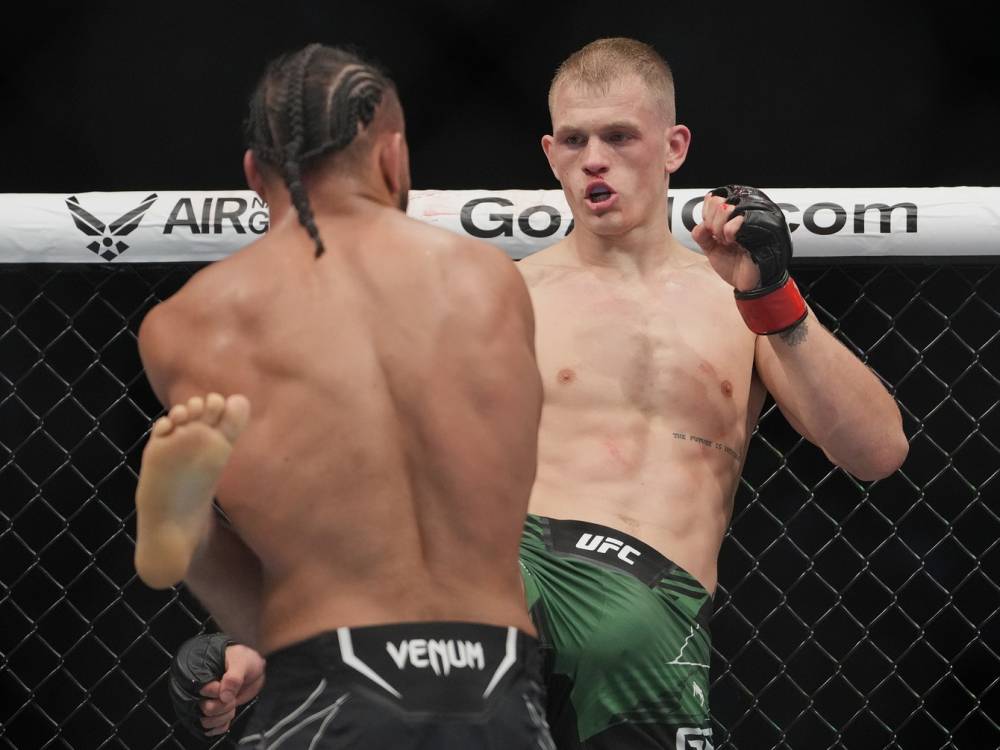 Daniel Rodriguez vs Ian Garry Prediction UFC Fight 5/13
May 13, 2023, 1:38:25 AM
© Stephen R. Sylvanie-USA TODAY Sports
Daniel Rodriguez vs Ian Garry: Fight Preview
On May 13, 2023, UFC Fight Night: Rozenstruik vs Almeida will feature an exciting matchup between Daniel Rodriguez and Ian Garry. Rodriguez, with a record of 17-3-0, is a well-rounded fighter with excellent striking and grappling skills. His southpaw stance gives him an advantage over orthodox fighters. On the other hand, Garry, also known as "The Future," is a rising star in the welterweight division with an undefeated record of 11-0-0. Garry's striking accuracy and takedown proficiency make him a formidable opponent, and his orthodox stance allows him to use his reach to his advantage. This matchup promises to be an exciting contest between two fighters with different skillsets. While Rodriguez has more experience, Garry's undefeated record and promising future in the UFC make him a dangerous opponent. Fans can expect a high-octane fight with plenty of action and possible surprises. Will Rodriguez's experience and southpaw stance give him the edge, or will Garry's precision striking and takedown ability lead him to victory? Only time will tell, but this is a fight not to be missed.
Daniel Rodriguez's Striking Skills
Daniel Rodriguez, aka "D-Rod," is known for his striking abilities inside the octagon. With a record of 17-3-0, he has proven time and time again that he has the skills necessary to take on top-level opponents. Rodriguez's significant strike rate sits at an impressive 7.42 per minute, with a 50% striking accuracy. He absorbs 5.22 significant strikes per minute while boasting a significant strike defense rate of 56%. In addition to his striking skills, Rodriguez also has a solid ground game with an average of 0.63 takedowns per 15 minutes, a takedown accuracy of 50%, and a takedown defense rate of 63%. In his last eight fights, Rodriguez has won six and lost two, with both losses coming via unanimous decision. However, his wins have been impressive, with three coming by way of KO/TKO and two by submission. Rodriguez's striking skills will be put to the test in his upcoming fight against undefeated fighter Ian Garry. While Garry has a slightly lower significant strike rate and accuracy, he has shown knockout power in his past fights. It will be interesting to see how Rodriguez's striking skills match up against Garry's power in their upcoming bout.
Daniel Rodriguez's Wrestling Skills
Daniel Rodriguez is a well-rounded fighter with a solid wrestling background. His Takedown Average of 0.63 per 15 minutes and Takedown Accuracy of 50% show that he can take down his opponents effectively. He also has a Takedown Defense of 63%, which indicates that he can defend against takedowns from his opponents. In his last fight against Preston Parsons, Rodriguez showcased his grappling skills by securing a first-round knockout via punches. He also secured a submission victory over Lemos via D'Arce Choke in his previous fight. Rodriguez's striking skills are also noteworthy, with a Significant Striking Accuracy of 50% and a Striking Defense of 56%. He has a knack for landing significant strikes at a rate of 7.42 per minute and absorbing only 5.22 significant strikes per minute. In his upcoming fight against Ian Garry, Rodriguez's grappling skills might come in handy against the undefeated prospect. Garry has a lower Takedown Average and Takedown Accuracy than Rodriguez, which might give the latter a strategic advantage in the fight. Overall, Rodriguez's wrestling skills combined with his striking abilities make him a formidable opponent in the welterweight division.
Ian Garry Striking: The Key to his Success
Irish welterweight Ian Garry has made a name for himself with his impressive striking skills. His record of 11-0-0 reflects his dominance in the cage, but it's his striking that truly sets him apart. Garry's significant strikes landed per minute (SLpM) stands at 6.79, with a striking accuracy of 56%. He absorbs significant strikes at a rate of 4.19 per minute, with a significant strike defense of 52%. These numbers attest to his precision and efficiency in striking exchanges. In his previous fights, Garry has demonstrated his striking excellence. His latest win against Song Kenan saw him showcasing his power and speed, knocking out his opponent with punches in the second round. He also displayed his ability to maintain control while exchanging strikes in his fight against Gabe Green, where he won via unanimous decision after a grueling three rounds. Garry's striking skills have undoubtedly been honed through his years of training in boxing, kickboxing, and karate. But what sets him apart is his dynamic style and ability to adapt to his opponent's tactics mid-fight. As he faces off against Daniel Rodriguez, Garry's striking will undoubtedly be put to the test. Rodriguez has a strong striking game, boasting a striking accuracy of 50% and a significant strike defense of 56%. However, Garry's speed and precision could prove to be the difference-maker in the fight. Ultimately, Garry's striking will be crucial to his success in the fight against Rodriguez and could be the key to him maintaining his undefeated record. As fans eagerly await the matchup, it's safe to say that Garry's striking will be a factor to watch closely.
Ian Garry Wrestling
Ian Garry is a rising star in the UFC's welterweight division, known for his well-rounded skill set and impressive finishing ability. One aspect of his game that sets him apart from many of his peers is his wrestling. Garry has a solid wrestling base, having competed in the sport since his youth. He has refined his skills over the years, and now utilizes them effectively in his MMA bouts. Garry is a threat both offensively and defensively, able to take his opponents down and keep them there or defend against takedown attempts. In his UFC debut, Garry showcased his wrestling prowess, taking down Jordan Williams and controlling him on the ground for the majority of the fight. He has also demonstrated his grappling skills in other fights, displaying excellent top control and the ability to secure submissions. Garry's wrestling will likely play a key role in his upcoming matchup against Daniel Rodriguez. Rodriguez is a skilled striker who is comfortable both in the pocket and at range, so Garry will need to utilize his wrestling to neutralize Rodriguez's striking and take the fight to the ground. Overall, Ian Garry's wrestling is an important aspect of his game that sets him apart from many of his rivals. If he can continue to utilize it effectively, he could become a major force in the welterweight division for years to come.
How Daniel Rodriguez Can Win Against Ian Garry
In order to win against Ian Garry, he needs to utilize his strengths and avoid Garry's attacks. Firstly, Rodriguez should focus on his striking abilities and use them to his advantage. His significant strikes landed per minute (SLpM) rate is 7.42, with a 50% striking accuracy (Str.Acc.). This means that he has great potential to land effective strikes on Garry and potentially cause damage. Additionally, Rodriguez should employ his takedown defense. His takedown defense rate is at 63%, which means that he has proven to be effective at preventing his opponents from taking him down. Against Garry, who has an average takedown rate per 15 minutes of 0.30, Rodriguez's takedown defense will be a key factor in maintaining his standing position and keeping the fight on his terms. Furthermore, Rodriguez should look to capitalize on any opportunities that Garry may give in the grappling department. While Garry has yet to attempt a submission in the UFC, Rodriguez has an average submission rate of 0.1 per 15 minutes. If he can find an opening to attempt a submission, he could potentially end the fight early. In summary, Rodriguez's best chance of winning against Ian Garry is to focus on his striking abilities, utilize his takedown defense, and look for opportunities to capitalize on the ground. By staying true to his strengths and avoiding Garry's attacks, Rodriguez has a strong chance of emerging victorious at UFC Fight Night: Rozenstruik vs. Almeida.
Daniel Rodriguez vs Ian Garry: How Garry Can Win
Ian Garry, known as "The Future", is a rising star in the UFC with an undefeated record of 11-0-0. Going up against experienced fighter Daniel Rodriguez, Garry will need to utilize his strengths to secure a victory. Firstly, Garry's striking accuracy at 56% is higher than Rodriguez's 50%, making it crucial for him to land significant strikes and capitalize on those opportunities. Garry's reach advantage of 74" gives him an added advantage in landing strikes from a safe distance. Secondly, Garry's takedown accuracy is also 50%, which means he can take Rodriguez to the ground and control the fight from there. While Rodriguez has a higher takedown defense rate at 63%, Garry can exploit his ground and pound skills to wear Rodriguez down. Finally, Garry will need to wear Rodriguez out with his high volume of strikes as Rodriguez tends to start slower in fights and gradually pick up the pace. Garry can use this to his advantage and pile on the pressure with constant strikes and takedowns. Overall, for Ian Garry to secure a win against Daniel Rodriguez, he will need to utilize his reach advantage, high striking accuracy, and takedown skills to control the fight and wear Rodriguez down.
Prediction:
While Daniel Rodriguez is a talented fighter with an impressive record, Ian Garry has been on a tear in the UFC and seems to have the momentum and confidence necessary to come out on top in this matchup. Garry's striking accuracy and defense are especially impressive, and if he can avoid Rodriguez's attempts at takedowns and keep the fight standing, he should be able to find an opening for a knockout or TKO victory. Of course, anything can happen in the octagon, but all signs point to a Garry win in this one.
Pick: Ian Garry ML -300
Upgrade to View Prediction
#1

#2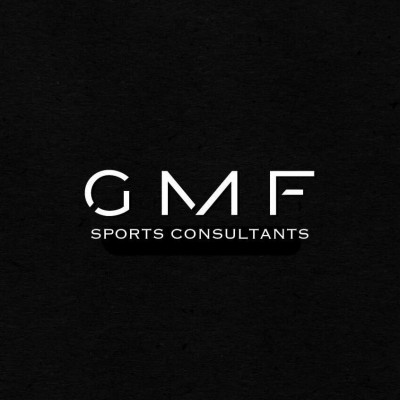 #4