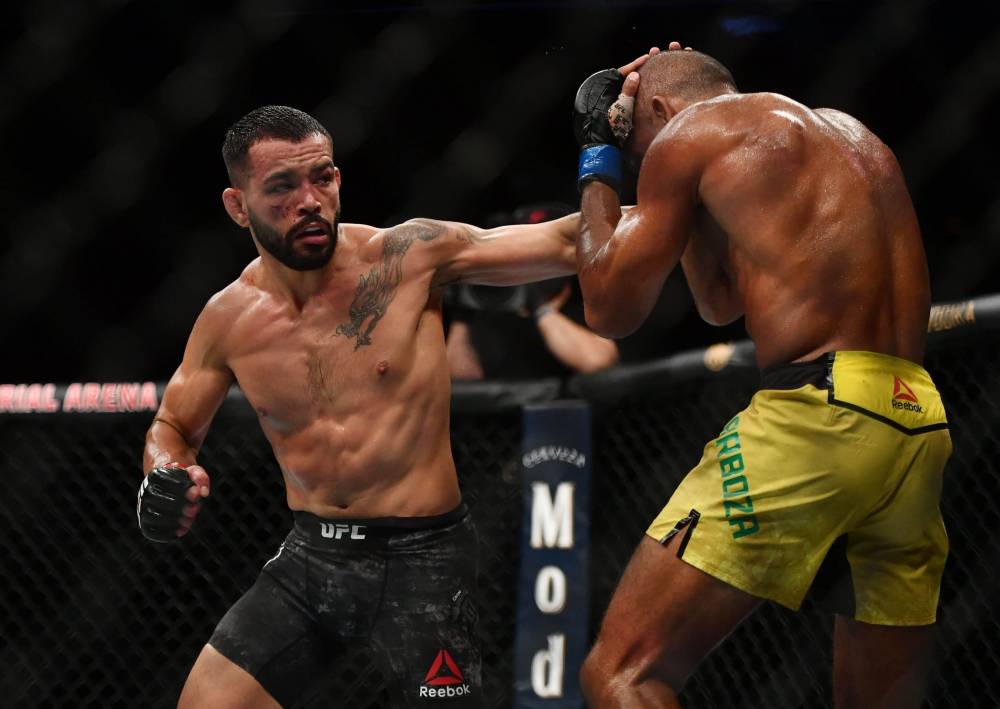 Dan Ige vs Nate Landwehr Prediction UFC 289 Picks 6/10
Jun 6, 2023, 9:59:53 PM
© Jasen Vinlove-USA TODAY Sports
Dan Ige vs Nate Landwehr Fight Preview
This highly anticipated featherweight fight between Dan Ige and Nate Landwehr promises to be a high-octane matchup. Both fighters have impressive records and will be vying for a win to climb the ranks in the division. Dan Ige, with a record of 16-6-0, is known for his striking skills and has a significant strikes landed per minute rate of 3.8. He also boasts a takedown accuracy rate of 26%, which could come in handy in this fight. On the other hand, Nate Landwehr, with a record of 17-4-0, is a well-rounded fighter with a significant strikes landed per minute rate of 6.4 and an impressive takedown accuracy rate of 62%. He is also a submission expert, with an average of 1.4 submissions attempted per 15 minutes.
DanIge Striking
When it comes to striking, DanIge is a force to be reckoned with in the featherweight division. The Hawaiian fighter has an impressive record of 16-6-0, with a 50% knockout rate. Ige's significant strikes landed per minute (SLpM) is 3.80, with a significant striking accuracy of 45%. Ige's significant strikes absorbed per minute (SApM) is 3.58, but his significant strike defense is 57%, which means he is able to avoid the majority of his opponent's strikes. In terms of takedowns, Ige has an average of 1.25 takedowns landed per 15 minutes, with a takedown accuracy of 26% and a takedown defense of 52%. Overall, Ige's striking is a key aspect of his fighting style, which has seen him claim victories over fighters such as Gavin Tucker and Edson Barboza. His striking accuracy ensures that he can land damaging strikes on his opponents, while his significant strike defense allows him to minimize the damage that he takes in return. In his upcoming fight against Nate Landwehr at UFC 289: Nunes vs. Aldana, it will be interesting to see how Ige's striking skills match up against Landwehr's style. Landwehr has a strong striking game as well, with a SLpM of 6.47 and a significant striking accuracy of 49%. It will likely be a battle between two skilled featherweights looking to land significant strikes and potentially secure a knockout victory.
DanIge Wrestling Preview
DanIge, also known as "50K," is a skilled fighter with a record of 16-6-0 in the UFC. With a height of 5'7" and a weight of 145lbs, DanIge is considered a force to be reckoned with in the Octagon. His significant striking accuracy is at an impressive 45%, and he has a significant striking defense of 57%. He also has a Takedown Defense of 52% and an average of 1.25 takedowns landed per 15 minutes. His average submissions attempted per 15 minutes is 0.3. DanIge's next matchup is with Nate Landwehr, who has a record of 17-4-0. Nate Landwehr, also known as "The Train," has a height of 5'9" and a weight of 145lbs. Nate Landwehr has a Takedown Accuracy of 62% and a Takedown Defense of 86%. His significant strikes landed per minute is at an impressive 6.47, with a significant striking accuracy of 49%. In this matchup, DanIge and Nate Landwehr will be looking to solidify their position in the division and climb up the rankings. As both fighters have strong wrestling and striking abilities, this match has the potential to be a back-and-forth battle. Fans can expect to see some high-level grappling exchanges and explosive striking from both fighters. However, given DanIge's experience and notable striking accuracy, he may have the upper hand in this bout. DanIge's ability to avoid takedowns and land significant strikes could lead to a victory for him. Nonetheless, Nate Landwehr's exceptional Takedown Accuracy and striking abilities cannot be overlooked. Overall, this matchup between DanIge and Nate Landwehr has all the makings of an exciting fight. Fans can look forward to witnessing two skilled fighters putting everything on the line to secure a win.
Nate Landwehr's Striking Style and Skills
Nate Landwehr is known for his aggressive and powerful striking game. His significant strike rate of 6.47 strikes landed per minute is one of the highest in the featherweight division. Landwehr has a striking accuracy of 49% and a significant strike defense rate of 56%. Landwehr's striking skills are a result of his background in kickboxing, boxing, and Muay Thai. He likes to throw a mix of punches, knees, and kicks, and often looks to hurt his opponent with powerful strikes. Landwehr's striking technique is also complemented by his ability to move well, which allows him to create angles and land effective strikes. One of Landwehr's signature moves is his flying knee, which he used to devastating effect against Julian Erosa in February 2021. He also has good power in his hands, and seven of his 17 career victories have come by way of KO/TKO. Landwehr's takedown defense is also solid, with a 86% success rate in defending takedowns. However, he also has a decent takedown average, with 1.36 takedowns landed per 15 minutes. Overall, Nate Landwehr's striking skills and power make him a dangerous opponent for any featherweight in the UFC. His aggressive and attacking style has made him a fan favorite, and fans can expect fireworks whenever he steps into the octagon.
Nate Landwehr's Wrestling
Nate Landwehr is a skilled wrestler and has managed to showcase his abilities in his past performances. He has an average of 1.36 takedowns landed per 15 minutes with a 62% takedown accuracy. His takedown defense rate is also impressive with 86% of his opponent's takedown attempts not landing. Against David Onama at UFC Fight Night: Vera vs. Cruz, Landwehr used his wrestling skills to defeat Onama by majority decision after three rounds. He also used his wrestling to secure a dominant position against Austin Lingo, which led to him securing a rear-naked choke in the first round of their fight at UFC Fight Night: Vettori vs. Holland. Although Landwehr has a good wrestling game, he should avoid underestimating Dan Ige's takedown defense, which stands at 52%. Ige also has a significant striking accuracy of 45%, which may make it difficult for Landwehr to close the distance and secure takedowns. Overall, Landwehr's wrestling is a noteworthy aspect of his game, and we may see him implement it during his bout with Ige. However, Ige is also a skilled fighter with solid defensive skills, so it will be interesting to see how Landwehr's wrestling matches up against Ige's striking and takedown defense.
Dan Ige's Path to Victory Against Nate Landwehr
To win against Nate Landwehr, Dan Ige needs to utilize his well-rounded skills and use his reach advantage effectively. He should focus on landing significant strikes while maintaining a solid defense to prevent any counterattacks from Landwehr. Ige's takedown accuracy and defense could be crucial in controlling the pace of the fight and possibly securing a submission victory. However, he should be cautious of Landwehr's impressive takedown accuracy and submission attempts. Ige should aim to maintain the distance and avoid getting into a brawl with Landwehr, who is known for his striking power. He should stay patient and look for openings to land his own strikes, especially with his long reach advantage. If Ige can effectively implement his game plan, he can secure the victory against a tough opponent in Nate Landwehr.
How Nate Landwehr Can Win His Next Fight Against Dan Ige
Nate Landwehr is coming off a solid performance against Austin Lingo, where he won via submission in the first round. His next opponent, Dan Ige, is a tough and experienced fighter who has the ability to go the distance. However, there are a few things that Nate Landwehr can do to increase his chances of winning this fight. Firstly, Nate Landwehr should look to use his superior striking skills to keep Ige at bay. He has a higher significant strike accuracy and volume than Ige, which means he can control the pace and dictate the range of the fight. By throwing a high volume of strikes and mixing up his attack, NathanLandwehr can force Ige to react defensively, opening up opportunities for him to land heavier strikes. Secondly, Nate Landwehr should be prepared to defend Ige's takedown attempts. While he has a higher takedown defense than Ige, he cannot afford to be complacent. If Ige manages to take him down, Nate Landwehr needs to be aggressive off his back and look for submission opportunities. He has a higher submission average than Ige, which means he could potentially end the fight with a submission win. Lastly, Nate Landwehr needs to be mentally tough and prepared to go the distance in a grueling fight. Ige is known for his cardio and can push the pace deep into the later rounds. Therefore, Nate Landwehr needs to maintain his composure and stay disciplined with his game plan throughout the fight. If Nate Landwehr can execute these strategies effectively, he can earn a well-deserved victory over Dan Ige and move up the featherweight rankings.
Prediction
This is going to be a close fight between two tough featherweights. Dan Ige definitely has the advantage in experience, but Nate Landwehr has proven to be a dangerous striker with his impressive striking accuracy. Both fighters have gone through some tough losses in their recent fights, but Ige's ability to mix up his striking and grappling should give him the edge in this matchup. Landwehr will have to work hard to keep the fight standing and avoid Ige's takedowns.
Pick: Dan Ige (Moneyline) -250
Upgrade to View Prediction
#1

#2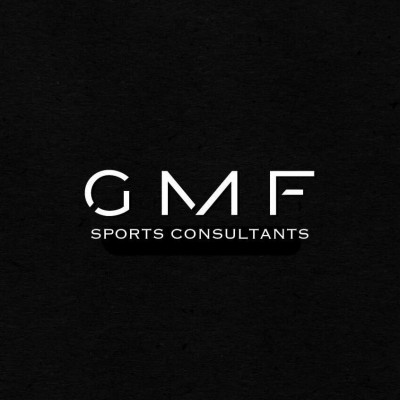 #3

last 30 days winnings
$1,300