Da'Mon Blackshear vs Mario Bautista Prediction UFC 292 8/19
Aug 19, 2023, 9:38:26 AM
© Ron Chenoy-USA TODAY Sports
UFC 292: Sterling vs. O'Malley - Da'Mon Blackshear vs. Mario Bautista
Get ready for an intense battle as Da'Mon Blackshear takes on Mario Bautista at KO Zone during the upcoming UFC 292: Sterling vs. O'Malley event. These bantamweight fighters are set to collide in the Octagon, promising an action-packed showdown for MMA enthusiasts.
Da'Mon Blackshear: The Monster from KO Zone
Hailing from the USA and representing KO Zone, Da'Mon "The Monster" Blackshear is a bantamweight contender with a professional record of 14 wins, 5 losses, and 1 draw. Standing at 5'10" and boasting a switch stance, Blackshear possesses a well-rounded skill set encompassing both striking and submission techniques.
Blackshear's most recent victories include a submission win against Jose Johnson at UFC Fight Night: Luque vs. Dos Anjos and a KO/TKO win over Luan Lacerda at UFC Fight Night: Kara-France vs. Albazi.
Why Da'Mon Blackshear Could Emerge Victorious:
Da'Mon Blackshear's record of 2 wins by (T)KO and 9 wins by submission underlines his proficiency in finishing fights on both the feet and the ground. His versatility and ability to dictate the pace of the fight could give him an edge against his opponents.
In his matchup against Mario Bautista, Blackshear might aim to use his grappling skills to control the fight and look for submission opportunities. If he can take the fight to the ground and maintain dominant positions, he could potentially secure a submission victory.
Mario Bautista: The MMA LAB Warrior
Representing the USA and MMA LAB, Mario Bautista is a bantamweight fighter with a professional record of 12 wins and 2 losses. Standing at 5'9" with a switch stance and a reach of 69", Bautista possesses the attributes to excel in both striking exchanges and grappling situations.
Bautista's recent victories include submission wins over Guido Cannetti and Benito Lopez at UFC Fight Night events.
Why Mario Bautista Could Secure the Victory:
Mario Bautista's record of 3 wins by (T)KO and 6 wins by submission reflects his ability to capitalize on various aspects of MMA. His adaptability and experience in the UFC make him a formidable opponent capable of implementing effective game plans.
In his matchup against Da'Mon Blackshear, Bautista might focus on using his striking skills to control the distance and dictate the pace of the fight. His ability to mix in takedowns and maintain top control could earn him points in the judges' eyes and possibly lead to a decision victory.
Prediction
As the excitement builds for the electrifying showdown between Da'Mon Blackshear and Mario Bautista during UFC 292: Sterling vs. O'Malley, fight fans are in for a treat. Both fighters are hungry for success, but let's analyze why Mario Bautista could be the one emerging victorious.
Bautista's well-rounded skill set, coupled with his experience in the UFC, places him in a favorable position. His ability to seamlessly switch between stances and adapt his game plan mid-fight gives him a dynamic edge.
In this matchup, Bautista might look to utilize his striking prowess to keep Blackshear on the defensive. With a reach advantage and solid technique, Bautista can effectively control the distance and engage in striking exchanges.
However, what truly sets Bautista apart is his grappling acumen. With 6 wins by submission, he's no stranger to capitalizing on his opponent's mistakes. If the fight hits the mat, Bautista's ground game could be a deciding factor. Whether it's locking in a submission or using ground-and-pound, he has a versatile toolkit to control the fight's momentum.
Furthermore, Bautista's experience against high-caliber opponents in the UFC has prepared him for the pressure of the big stage. His ability to stay composed, adapt on the fly, and capitalize on openings could be the key to securing victory.
While both fighters bring their A-game, Mario Bautista's adaptability, striking proficiency, and grappling finesse make him a formidable force. If he can effectively blend his striking and grappling while staying composed under pressure, Bautista might just find the path to victory at UFC 292.
Pick: Mario Bautista ML -200
Upgrade to View Prediction
#1

#2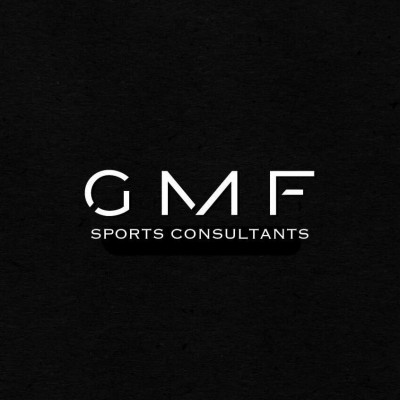 #5

last 30 days winnings
$300