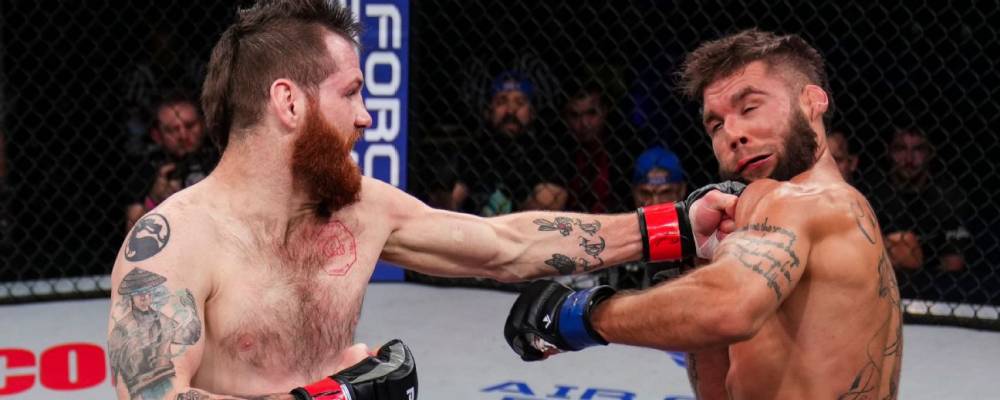 Clay Collard vs Yamato Nishikawa Prediction PFL 3 Picks 4/14
Apr 12, 2023, 7:38:29 PM
Introduction:
The Professional Fighters League (PFL) is gearing up for its third regular season event, and all eyes are on the welterweight matchup between Cassius Clay Collard and Yamato Nishikawa. While Collard may be the more experienced fighter with a record of 21-10-0, 1 NC, Nishikawa's recent winning streak and unique fighting style could make him the underdog worth watching.
Nishikawa Fighting Style:
Nishikawa's fighting style is anything but conventional. He has built a unique style that draws on elements from multiple martial arts disciplines, including karate, kickboxing, and grappling. One of his strengths is his striking game, which he uses to great effect in the octagon. Nishikawa is known for throwing a high volume of strikes in quick succession, putting pressure on his opponents and keeping them guessing.
In addition to his striking, Nishikawa is also comfortable on the ground. He has demonstrated his grappling skills in several fights, with four submission wins to his name. This versatility makes Nishikawa a formidable opponent, capable of adapting to any situation that arises in the fight.
Clay Collard:
Collard has a wealth of experience in the world of MMA, having fought in both the UFC and the PFL. His background in boxing has been a significant factor in his success in the sport, and he has used his striking skills to great effect in many of his fights.
Collard is also known for his durability in the octagon. Despite facing some tough opponents over the years, he has only been KO/TKO'd once in his career. This resilience has earned him the respect of fans and fellow fighters alike, and makes him a tough opponent for anyone to face. With his experience and toughness, Collard is always a threat to come out on top in any fight he enters.
Prediction:
While Collard is the favorite heading into the fight, Nishikawa's recent success and unique fighting style make him a formidable opponent. If Nishikawa can catch Collard off guard with his striking and grappling, he could easily pull off the upset. However, if Collard can use his experience to weather Nishikawa's offense and land some of his own strikes, he could emerge victorious but Nishikawa's unorthodox striking and grappling could catch Collard off guard, especially if he underestimates the Japanese fighter. Nishikawa is also riding a 14-fight win streak, which could give him the confidence he needs to pull off the upset.
Pick: Nishikawa ML +190
#1

#2

last 30 days winnings
$4,740