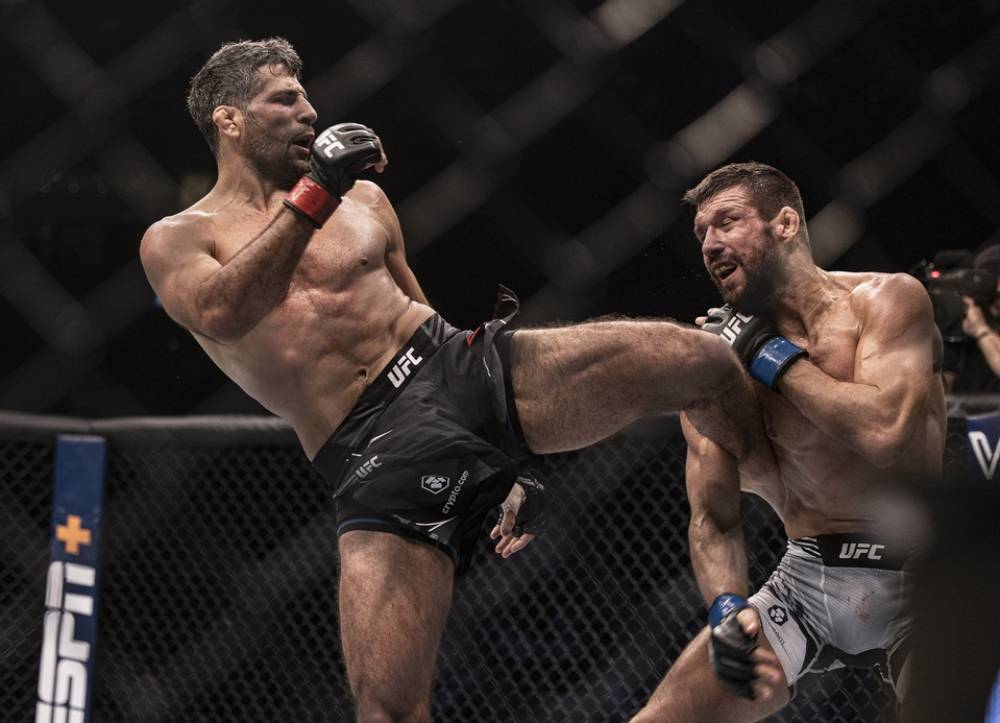 Charles Oliveira vs Beneil Dariush Prediction UFC 289 6/10
Jun 7, 2023, 12:19:28 AM
© Craig Kidwell-USA TODAY Sports
Charles Oliveira vs Beneil Dariush: Fight Preview
A highly anticipated lightweight showdown is set to take place at UFC 289 as Charles Oliveira and Beneil Dariush face off in the Octagon. Oliveira, known as 'Do Bronx', comes into this fight with a record of 33-9-0 (1NC) and a reputation as one of the most dangerous submission artists in the sport. Dariush, on the other hand, boasts a record of 22-4-1 and is coming off a five-fight win streak, including victories over Tony Ferguson and Diego Ferreira. Oliveira's striking has vastly improved over the years, but it is his grappling prowess that makes him truly dangerous. He averages 2.8 submission attempts per 15 minutes and has 14 submission wins on his record. Meanwhile, Dariush is a well-rounded fighter who can hold his own on the ground but is also capable of delivering significant strikes on the feet. This fight is expected to be a clash of styles, with Oliveira looking to take the fight to the ground and Dariush wanting to keep it standing. However, both fighters are capable of delivering knockout blows and have displayed the ability to finish fights in a variety of ways. The winner of this fight will likely move one step closer to a lightweight title shot, and both Oliveira and Dariush will be highly motivated to emerge victorious. It promises to be a thrilling matchup between two of the division's top contenders.
Charles Oliveira's Striking Abilities
Charles Oliveira's striking game has improved significantly over the years, making him a well-rounded fighter in the UFC. While he may not have the most impressive striking statistics compared to other fighters, his striking accuracy, defense, and power have made him a formidable opponent for anyone in his weight class. Oliveira has a significant strike rate of 3.48 per minute and a striking accuracy of 53%, showing that he can land strikes with precision. His significant strike defense is also decent at 51%, indicating his ability to avoid getting hit by his opponents. In addition to his solid striking accuracy and defense, Oliveira also has considerable power in his strikes. He has recorded three knockout wins, including his most recent victory over Michael Chandler for the UFC lightweight championship. While Oliveira's striking skills are impressive, he does not solely rely on them in his fights. He has a well-rounded game and also boasts a strong ground game, with an average of 2.8 submissions attempted per 15 minutes. In his upcoming fight against Beneil Dariush, Oliveira's striking abilities will undoubtedly play a vital role in the outcome of the fight. However, with his diverse skill set, Oliveira has the potential to win the fight through either striking or submission, making him a dangerous opponent for anyone in his weight class.
Charles Oliveira's Impressive Wrestling Skills
One of the most impressive aspects of Charles Oliveira's fighting style is his wrestling ability. With a career average of 2.37 takedowns landed per 15 minutes and a takedown accuracy of 40%, Oliveira has proven time and time again that he can take his opponents down at will. In his most recent fight against Beneil Dariush at UFC 262, Oliveira used his wrestling skills to take Dariush down multiple times, securing a unanimous decision victory. Prior to that, he submitted top-level wrestlers such as Michael Chandler and Kevin Lee, showcasing not only his own grappling acumen, but also his ability to neutralize his opponents' strengths. Oliveira's ability to blend his striking skills with his wrestling is equally impressive. Against Justin Gaethje at UFC 274, Oliveira landed a beautiful left hook before dragging Gaethje to the ground and submitting him with a rear-naked choke. He also showed his striking power against Michael Chandler, knocking him out with a clean left hook in the second round. In his upcoming fight against Dariush at UFC 289, Oliveira will once again have the opportunity to showcase his wrestling prowess. Dariush is a highly skilled grappler himself, so this fight could very well come down to who can impose their wrestling game on the other. Regardless of the outcome, there is no denying that Charles Oliveira is one of the most well-rounded fighters in the UFC today. His grappling skills, particularly his wrestling, make him a formidable opponent for anyone in the lightweight division.
Beneil Dariush Striking
Beneil Dariush is a well-rounded fighter with a diverse striking game. He possesses good footwork, which allows him to move in and out of range quickly and efficaciously. Dariush usually throws crisp and powerful punches, including straight punches, hooks, and uppercuts. He also has a strong kicking game, with a range of kicks that he uses to damage his opponents. His kicks include low kicks, body kicks, and head kicks. Dariush has a high striking accuracy of 49%, and he has landed 3.81 significant strikes per minute throughout his career. He often lands powerful strikes, and he has a knockout victory over Scott Holtzman. However, Dariush is not a knockout artist, and he usually likes to wear down his opponents with accumulated damage instead of relying on one-shot power. Dariush's striking defense is also noteworthy, as he has a significant strike defense of 58%. This means that opponents have a hard time landing clean strikes on Dariush and often resort to clinch work or takedowns. Overall, Dariush's striking game is well-rounded, and he has shown vast improvements in this aspect over the years. His striking may be a key factor in his upcoming bout against Charles Oliveira, especially considering Oliveira's own improved striking game.
Beneil Dariush Wrestling
Beneil Dariush is known for his well-rounded skills, but one aspect of his game that stands out is his wrestling. Dariush has a strong grappling background, which he has used to great effect in his MMA career. Dariush has a solid takedown game, with an average of 1.95 takedowns landed per 15 minutes. He also boasts an impressive takedown defense rate of 80%, which means that he is difficult to take down. In addition to his takedowns, Dariush has shown a high level of proficiency in the grappling department. He has an average of 0.9 submissions attempted per 15 minutes, and has finished opponents with submissions like the rear-naked choke and arm triangle. Dariush's wrestling has come in handy in several of his fights, particularly when facing opponents with strong striking games. In his fight against Scott Holtzman, for example, Dariush was able to take down his opponent and control him on the ground, ultimately finishing him with a spinning backfist. Against Charles Oliveira, Dariush may look to exploit his wrestling advantage. While Oliveira is a skilled grappler himself, Dariush's takedowns and control could be a key factor in the fight. With his strong wrestling and submission skills, Dariush has the potential to offer Oliveira a serious challenge in their upcoming matchup.
How Charles Oliveira Can Win:
Charles Oliveira is a well-rounded fighter with a dangerous submission game. In order to win his upcoming fight against Beneil Dariush, Oliveira needs to utilize his strengths and make some strategic adjustments. Utilize His Submission Game Oliveira has a total of 14 submission victories, and has never been knocked out. He needs to make sure that Dariush can't catch him with any powerful strikes, and use his grappling skills to take the fight to the ground as quickly as possible. Once there, Oliveira can work his submission game and attempt to finish the fight. Stay Patient and Avoid the Power Dariush is known for his striking power, so Oliveira needs to be careful not to get caught with any big shots. He should use his reach advantage and quick footwork to stay on the outside and avoid any exchanges in the pocket. Oliveira should also stay patient, waiting for the right opportunity to take the fight to the ground where he can work his submission game. Utilize His Striking Game Oliveira has shown that he can be dangerous on the feet, with six knockout victories on his record. He should use his striking skills to set up his takedowns and keep Dariush guessing. Oliveira should mix up his strikes, using a variety of punches, kicks, and knees to keep Dariush off balance and avoid any counters. Overall, Oliveira needs to use his well-rounded game to keep Dariush guessing and avoid his power. By utilizing his grappling and striking skills, Oliveira can win this fight and continue his climb up the lightweight rankings.
How Beneil Dariush Can Win
In order to win the title, Beneil Dariush will need to continue his impressive streak of victories and showcase his well-rounded skills in the octagon. First and foremost, Dariush will need to maintain his impeccable striking accuracy and significant strikes landed per minute. If he can continue to pick apart his opponents with precise strikes, he will have a significant advantage in the fight. Additionally, Dariush has a solid takedown defense and takedown accuracy. He will need to use these skills to keep the fight standing and avoid being taken down by his opponent. Dariush also possesses a strong ground game with above-average submission attempts per 15 minutes. If he is able to use his grappling skills to take his opponent to the ground and secure a submission, he will have a great chance of winning the fight. Overall, Dariush will need to stay disciplined and focused in his approach, utilizing his strengths and avoiding any vulnerabilities. If he can continue his impressive performance, he has a great chance of winning the title.
Prediction:
This is going to be an intense battle between two top lightweights. Charles Oliveira has been on a tear recently, showcasing his impressive submission skills in his last five fights. However, Beneil Dariush has also been on a hot streak, winning his last six fights in a row. Oliveira's biggest advantage in this fight will be his grappling ability. If he can take Dariush down and work his magic on the ground, he could easily submit him. But Dariush is no slouch on the ground either, and his striking may be slightly better than Oliveira's. In the end, I believe this fight will play out mostly on the feet with occasional grappling exchanges. It will be a close fight, but I'm giving the edge to Beneil Dariush due to his better striking and takedown defense.
Pick: Beneil Dariush (Moneyline) -150
Upgrade to View Prediction
#1

#2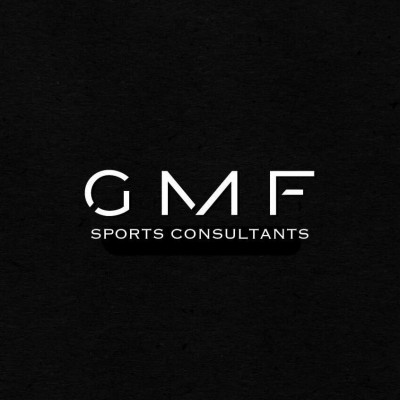 #3

last 30 days winnings
$1,300