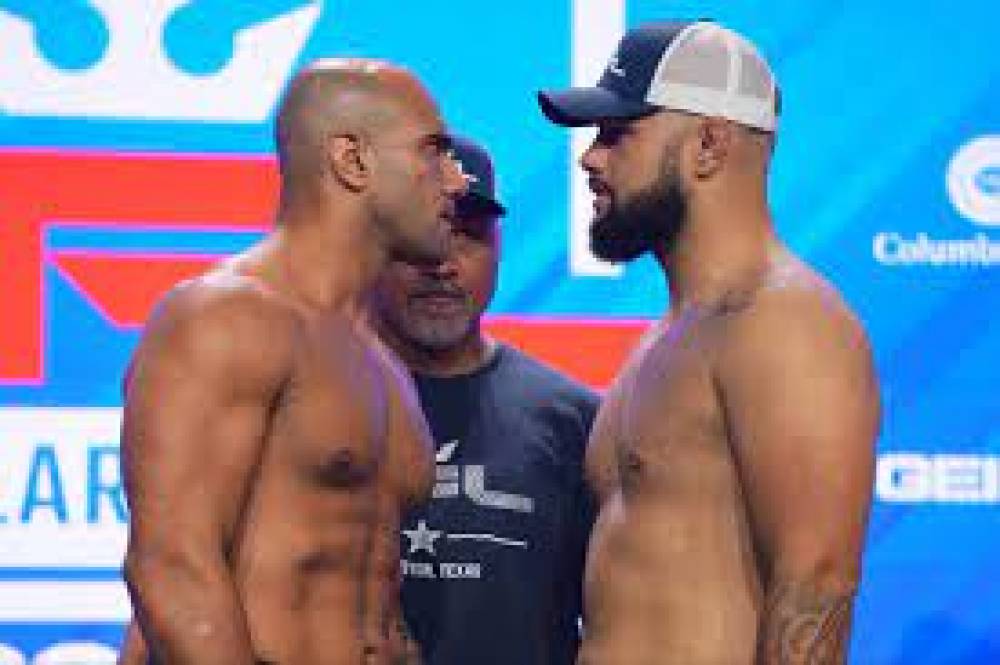 Bruno cappelozza vs Matheus Scheffel Prediction PFL 2 4/7
Apr 7, 2023, 2:19:19 AM
Introduction
The Professional Fighters League (PFL) is set to hold its 2023 Regular Season: Heavyweights & Women's Featherweights at The Theater at Virgin Hotels in Las Vegas, Nevada, on April 7th, 2023. One of the highlights of the night will be the bout between heavyweights Bruno Cappelozza and Matheus Scheffel.
Bruno Cappelozza is a 33-year-old Brazilian mixed martial artist with a 15-6-0 professional MMA record. He is a former champion in Jungle Fight, one of Brazil's most prestigious MMA promotions, and made his PFL debut in 2021. He had a successful campaign in the PFL 2021 Season, making it to the semifinals before losing to Ante Delija.
Matheus Scheffel, also known as "Buffa," is a 30-year-old Brazilian heavyweight with a 17-9-0 professional MMA record. He is a member of the CM System team and made his PFL debut in 2022. Scheffel has fought in several Brazilian promotions before joining PFL, including Future FC and Adventure Fighters Tournament.
Both fighters have impressive records, and they will be looking to make a statement in their upcoming bout. Here's a breakdown of each fighter's strengths and weaknesses and how the fight could potentially play out:
Bruno Cappelozza
Strengths:
Cappelozza is a powerful striker with 14 KO/TKO wins under his belt, and his striking accuracy is 54.27%. He is also an excellent counter-striker, and he has shown that he can quickly capitalize on his opponents' mistakes.
Weaknesses:
Cappelozza's grappling skills are not as developed as his striking. His takedown defense is at 71.43%, which means that he can be taken down by a skilled wrestler. He also tends to be a slow starter, which could cost him against aggressive opponents.
Matheus Scheffel
Strengths:
Scheffel is a well-rounded fighter with excellent grappling skills. He has seven submission wins, and his grappling accuracy is at 50%. He is also a durable fighter who can take a lot of punishment.
Weaknesses:
Scheffel's striking is not as polished as his grappling. His striking accuracy is only 39.62%, and he tends to get hit a lot by his opponents. He can also be hesitant in the cage, which could give his opponent an advantage.
Prediction:
This fight will likely be a stand-up battle, with both fighters looking to land heavy shots. Cappelozza has the edge in striking, and he will likely look to keep the fight on the feet. Scheffel will try to close the distance and take the fight to the ground, where he will have the advantage.
Cappelozza's takedown defense will be tested in this fight, but he has shown that he can keep the fight standing against wrestlers like Denis Goltsov. If he can defend Scheffel's takedowns, he should be able to land the heavier shots and win the fight.
Prediction: Bruno Cappelozza wins via TKO.
#1

last 30 days winnings
$2,430
#2