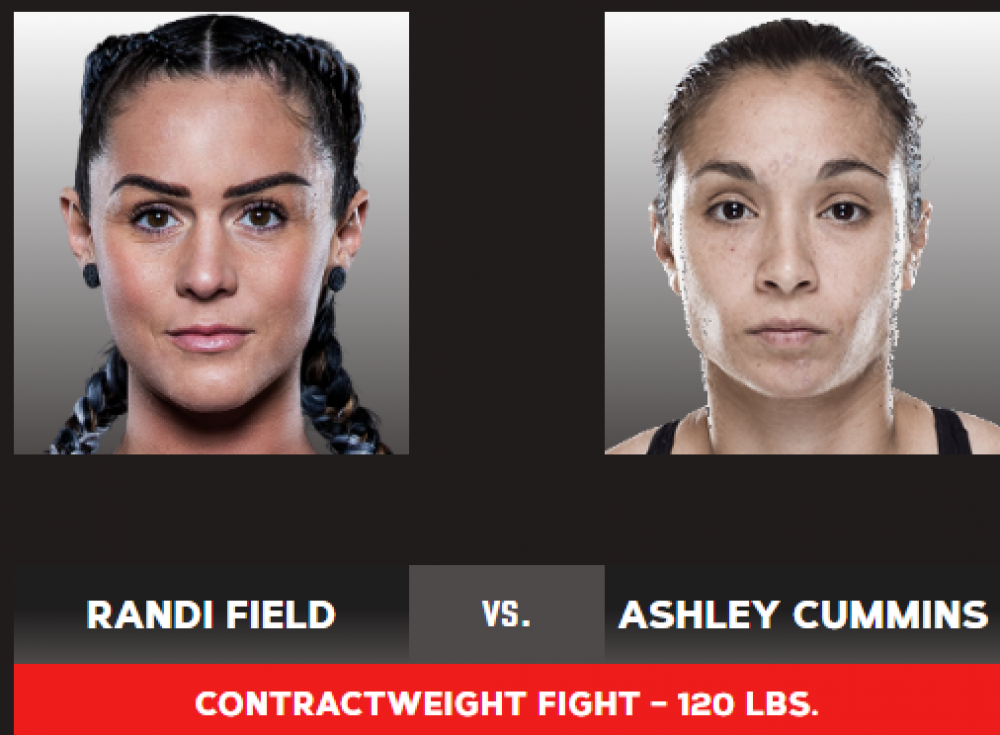 Bellator 293 Predictions: Randi Field vs Ashley Cummins
Mar 28, 2023, 4:16:48 PM
Introduction
Bellator 293 is just around the corner, and fans can hardly wait to see the fierce battles between their favorite fighters. One of the most anticipated fights is between Ashley Cummins and Randi Field, who will face off in the Flyweight division. In this article, we will provide a comprehensive review of both fighters and explain why Randi Field is predicted to win the fight.
Before we dive into the fighters' individual histories and statistics, we want to introduce you to KingPin.pro, a leading sports betting app that offers UFC picks and parlays and Bellator predictions. KingPin.pro is available on iOS and Android devices, making it easy for you to access the latest betting predictions on the go. With KingPin.pro, you can stay up-to-date with the latest UFC picks tonight and Bellator picks, giving you an edge over other sports bettors.
Now, let's take a closer look at Ashley Cummins and Randi Field, the two fighters set to face each other at Bellator 293.
Ashley "Smashley" Cummins
Ashley "Smashley" Cummins is a seasoned fighter with a professional MMA record of 7-6-0. She was born in the United States and is currently fighting out of St. Louis, Missouri. Cummins is ranked #11 in the Current Best Female Atomweight worldwide rankings.
Cummins' fighting style is focused on her wrestling skills, which she has honed over the years. Her grappling techniques are exceptional, which enables her to take her opponents to the ground and secure submission wins. Cummins has a 28% submission win rate, with two wins and one loss via submission.
However, Cummins' recent form has not been stellar. She is currently on a two-loss streak, with her last fight being back in September 2020 in the IFC, where she lost to Alesha Zappitella via Von Flue choke.
"Rose City Phoenix" Randi Field
Randi Field, also known as the "Rose City Phoenix," is a rising star in the MMA world, with a professional record of 3-1-0. She was born in Canada and is currently fighting out of Windsor, Ontario. Field is ranked #95 in the Current Best Female Flyweight worldwide rankings.
Field's fighting style is dynamic, with her striking skills being her biggest asset. Her movement inside the octagon is impressive, allowing her to create angles and strike her opponents effectively. She also has excellent takedown defense, which enables her to keep the fight standing.
Field's last fight was back in April 2022 in the BFC, where she won via Rear Naked Choke against Maraya Miller. She has been on an upward trajectory, winning her last two fights after her only loss to Sumiko Inaba in October 2021.
Why Randi Field will win
While both fighters are talented, we predict Randi Field will win the fight against Ashley Cummins at Bellator 293. Here's why:
Striking Advantage: Randi Field's striking skills are superior to Ashley Cummins. Field's movement and accuracy will allow her to land more significant strikes and avoid Cummins' takedowns. Cummins' grappling skills will not be enough to overcome Field's striking abilities.

Recent Form: Randi Field is coming off a win in her last fight, while Ashley Cummins hasn't fought since September 2020. Field's momentum and confidence will likely give her an advantage in the fight.

Age: Randi Field is three years younger than Ashley Cummins, and this could give her an advantage in terms of speed and endurance.

Weight Class: Randi Field is competing at her natural weight class of flyweight, while Ashley Cummins is fighting at atomweight, which is one weight class below her natural weight. This could lead to Cummins being physically overmatched in the fight.

Prediction:

Based on the above factors, we predict that Randi Field will win the fight against Ashley Cummins at Bellator 293. Field's striking skills and recent form give her an advantage, and her younger age and natural weight class also work in her favor. While Cummins is a talented fighter with a strong grappling game, we believe Field's striking abilities will be too much for her to overcome.
#1

#2