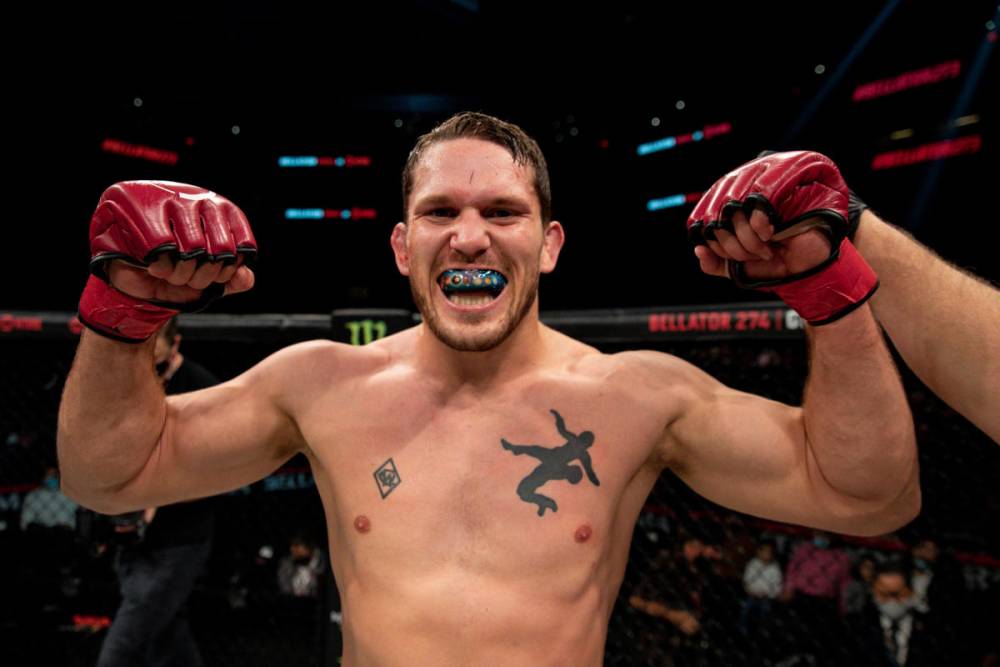 Bellator 293 Prediction: Sullivan Cauley vs Luke Trainer
Mar 29, 2023, 6:48:23 PM
Introduction
Bellator 293 is set to be an explosive event, featuring some of the best fighters in the world. One of the most anticipated matches of the evening is the light heavyweight bout between Sullivan Cauley and Luke Trainer. In this article, we will provide an extensive review of both fighters, including their strengths, weaknesses, and fight histories. Our team of UFC picks and parlays experts will also explain why we believe Cauley will win the fight.
Sullivan Cauley
Sullivan "Sully" Cauley is a rising star in the world of MMA. The 26-year-old fighter has an impressive professional MMA record of 5-0-0, with all of his victories coming via stoppage. Cauley has excellent striking abilities and is known for overwhelming his opponents with his speed, footwork, and power.
In his last fight in the BFC on November 18, 2022, Cauley defeated Jay Radick via ground and pound in the first round. The win marked Cauley's sixth straight victory, continuing his undefeated streak. The Arizona-based fighter is currently ranked #53 in the worldwide rankings for the light heavyweight division.
Luke Trainer
Luke "The Gent" Trainer is a 27-year-old fighter from England. Trainer has a professional MMA record of 6-1-0, with three of his wins coming via knockout and three coming via submission. He is known for his tall frame, standing at 6'6" with an 81-inch reach.
Trainer's last fight was on October 29, 2022, where he defeated Lucas Alsina via rear-naked choke in the first round. However, Trainer suffered his first loss in his previous fight, losing to Simon Biyong via unanimous decision in Bellator 281 on May 13, 2022. Despite the loss, Trainer is still considered one of the best light heavyweight fighters in the world and is currently ranked #80 in the worldwide rankings for the light heavyweight division.
Prediction: Sullivan Cauley Will Win -200
While both fighters are highly skilled, our UFC picks and parlays experts believe that Sullivan Cauley has the advantage in this matchup. Cauley's striking abilities are second to none, and he has proven time and time again that he can overwhelm his opponents with his speed and power. Furthermore, Cauley's undefeated record shows that he is a fighter who knows how to win.
On the other hand, Luke Trainer has shown vulnerabilities in his past fights. He suffered his first loss in his last fight against Simon Biyong, and while he did bounce back with a win against Lucas Alsina, it remains to be seen whether Trainer can regain the form that led him to win six of his seven fights.
In terms of physical attributes, Trainer's height and reach could pose a challenge for Cauley. However, Cauley's excellent footwork and striking ability should allow him to close the distance and get inside Trainer's reach. Once Cauley is able to get inside, he will be able to use his power to overwhelm Trainer and potentially secure a knockout victory.
Conclusion
In conclusion, the Bellator 293 light heavyweight matchup between Sullivan Cauley and Luke Trainer is shaping up to be an exciting fight between two rising prospects in the division. Both fighters have impressive records and have shown great skill and ability in their respective careers thus far. However, after examining their fighting styles and past performances, it's clear that Sullivan Cauley has the edge in this matchup.
#1

#2

last 30 days winnings
$4,740