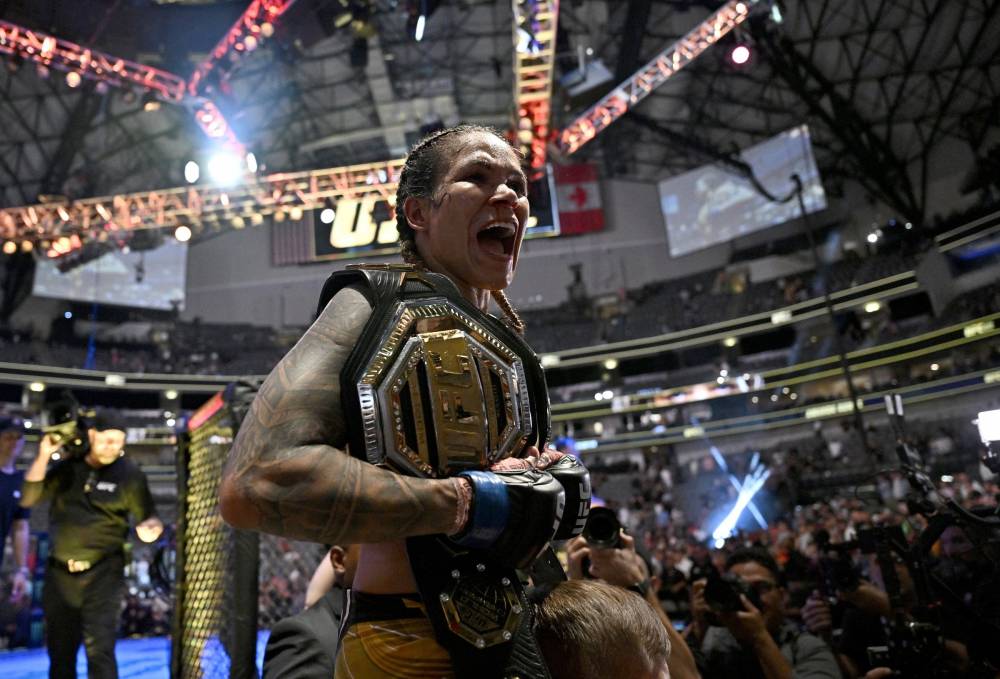 Amanda Nunes vs Irene Aldana Prediction UFC 289 Picks 6/10
Jun 7, 2023, 1:07:44 AM
© Jerome Miron-USA TODAY Sports
Amanda Nunes vs. Irene Aldana: Fight Preview
The stage is set for a barn-burner between two of the most skilled fighters in the women's bantamweight division. Amanda Nunes, also known as "The Lioness," boasts an incredible record of 22-5-0, with a striking accuracy of 51%. Her opponent, Irene Aldana, is no slouch either, with a record of 14-6-0 and a striking accuracy of 39%. Nunes is renowned for her devastating striking ability and ground game, with an average of 2.61 takedowns landed per 15 minutes and a submission average of 0.8 per 15 minutes. Aldana, on the other hand, is known for her precision striking and has a higher significant strikes landed per minute rate than Nunes at 5.39. With both fighters possessing such impressive skills, it's difficult to predict the outcome of this fight. Nunes has been on an incredible winning streak, defeating some of the best fighters in the division, while Aldana has been steadily climbing the rankings with her impressive performances.
Amanda Nunes Striking: The Key to Victory Against Irene Aldana
Amanda Nunes is widely regarded as one of the best female fighters in the world, and for good reason. The Brazilian fighter has a record of 22-5-0 and has successfully defended her bantamweight and featherweight titles multiple times. One of Nunes' biggest strengths in the octagon is her striking ability. Nunes is an aggressive striker who employs a powerful, heavy-handed offensive approach. Her significant strikes landed per minute is 4.40, which showcases her high volume and output. Nunes' striking accuracy rate is also impressive, standing at 51%. Additionally, her significant strike defense is 55%, indicating that she can avoid a significant percentage of her opponent's strikes. What sets Nunes apart from other strikers is her ability to finish fights. 18 of her 22 victories have come via KO or TKO. Nunes is particularly adept at throwing punishing leg kicks and powerful punches, as evidenced by her knockout victories over Ronda Rousey and Cris Cyborg. Against Irene Aldana, Nunes' striking ability will be put to the test. Aldana is a skilled striker in her own right, with a significant strikes landed per minute of 5.39. However, her striking accuracy of 39% is lower than Nunes', and her significant strike defense is 60%, which suggests that she is more defensively oriented. If Nunes can effectively utilize her striking skills and overpower Aldana, she could potentially finish the fight via KO or TKO. However, she will need to avoid getting caught by Aldana's strikes, as Aldana has shown that she can be a dangerous striker in the octagon. In conclusion, Amanda Nunes' striking skills will play a critical role in her upcoming fight against Irene Aldana. If she can effectively use her high-volume, heavy-handed offensive approach, she could potentially earn a knockout victory. However, she will need to be cautious of Aldana's striking ability and maintain her defensive awareness.
Amanda Nunes Wrestling
Amanda Nunes is known for her striking abilities, but she also has a strong wrestling game. With a takedown accuracy of 56%, Nunes is not afraid to change levels and take opponents down to the mat. She also has a high takedown defense rate of 82%, making it difficult for opponents to take her down. In her last fight against Megan Anderson at UFC 259, Nunes showed off her wrestling skills by taking Anderson down to the mat and eventually securing a submission victory via triangle armbar in the second round. Nunes has also used her wrestling to dominate opponents such as Raquel Pennington, who she defeated by TKO after taking her down and landing ground-and-pound strikes. In the upcoming matchup against Irene Aldana at UFC 289, Nunes may look to utilize her wrestling to control the fight. Aldana has struggled with defending takedowns in the past, so Nunes may see an opportunity to take the fight to the ground. However, Aldana also has solid striking abilities, so Nunes will need to be careful not to get caught in Aldana's range. Overall, Nunes' wrestling abilities make her a well-rounded fighter and a formidable opponent in any matchup.
Irene Aldana Striking: A Force to be Reckoned With
One of the key strengths of Irene Aldana is her striking ability. As evidenced by her statistics, Aldana is an impressive striker, with a significant strike landed per minute of 5.39 and a striking accuracy of 39%. Aldana is not afraid to trade punches and kicks with her opponents and has the power to end fights with one strike. Aldana's striking was on full display in her fight against Ketlen Vieira at UFC 245, where she knocked out her opponent with a perfectly placed left hook. This was just one example of Aldana's striking prowess, as she also has seven other knockout victories on her record. What makes Aldana's striking particularly dangerous is her ability to mix up her strikes and keep her opponents guessing. She has a wide variety of striking techniques in her arsenal, including jabs, crosses, hooks, uppercuts, kicks, and knees. Aldana is also excellent at timing her strikes and finding openings in her opponent's defense. It will be interesting to see how Aldana's striking matches up against Amanda Nunes, who is also an impressive striker in her own right. If Aldana can use her striking to keep Nunes on the defensive and avoid the champ's power shots, she may be able to pull off the upset and become the new women's bantamweight champion.
Irene Aldana and Her Wrestling Capabilities
Irene Aldana, with the record of 14-6-0, stands as one of the formidable fighters in the bantamweight category. Her orthodox stance and an impressive reach of 68" give her an edge over many of her opponents. However, she still needs to work on her significant striking accuracy, which is currently at 39%. In terms of wrestling, Aldana's stats are not very impressive, with an average of 0.20 takedowns landed per 15 minutes. Even her takedown accuracy is at a mere 50%. However, she makes up for it by having a high takedown defense rate of 81%, which will come in handy when she faces Amanda Nunes. Aldana has a versatile fighting style and is known for her boxing skills, but she has also shown competence in grappling and submissions. In her recent bout against Yana Santos, Aldana displayed her striking prowess, which earned her a TKO victory. She also has a background in Brazilian Jiu-Jitsu, which could be her avenue to victory if she can manage to take Nunes down. In her upcoming fight against Nunes, Aldana will have to be very calculated in her approach and use her striking and defensive skills very wisely. Nunes is known for her knockout power and a good ground game, which would make it challenging for Aldana. However, if Aldana can avoid getting taken down and keep up her striking as she has done in the past, she might have a chance at causing an upset in the bantamweight category.
How Amanda Nunes Can Win Against Irene Aldana
1. Utilize her striking skills: Nunes has a significant striking advantage over Aldana, with a higher significant strikes landed per minute and a better accuracy percentage. She should use her speed and power to land clean shots and wear down Aldana. 2. Take advantage of her grappling: Nunes also has a higher takedown average and accuracy percentage, along with a higher takedown defense rate. She can use her grappling skills to take Aldana down and control her on the ground. 3. Avoid getting into a brawl: While Nunes has superior striking skills, it's important for her to avoid getting into a brawl with Aldana, who is known for her tough chin and aggressive style. Nunes should stick to her game plan and not get drawn into a messy exchange. 4. Stay focused and disciplined: Nunes has the experience and skill set to win this fight, but she should not underestimate Aldana. She should remain composed, focused, and disciplined throughout the match and not get complacent. If Nunes can implement these strategies and execute her game plan effectively, she should be able to emerge victorious against Irene Aldana.
How Irene Aldana Can Win Against Amanda Nunes
Irene Aldana may be an underdog against the dominant Amanda Nunes, but she has the potential to pull off an upset with these strategies: 1. Utilize her reach advantage: Aldana has a one-inch reach advantage over Nunes, and she should use it to keep her opponent at bay with jabs and long-range strikes. 2. Stay active and aggressive: Aldana should not let Nunes dictate the pace of the fight. She needs to stay on her toes and keep throwing punches and kicks to keep Nunes guessing. 3. Focus on striking: Aldana's strength lies in her striking, and she should avoid going to the ground with Nunes, who has a stronger ground game. Aldana should focus on keeping the fight standing and going for the knockout. 4. Target Nunes' weaknesses: Nunes may be the champion, but she is not invincible. Aldana should study Nunes' past fights and look for weaknesses to exploit. For example, Nunes has shown vulnerability to leg kicks, and Aldana should target her opponent's legs to limit her mobility. If Aldana can execute these strategies and stay focused and composed, she has a chance to dethrone Nunes and become the new bantamweight champion.
Prediction
Amanda Nunes is undoubtedly one of the greatest female fighters of all time. With her impressive striking skills, grappling expertise, and unbreakable will, Nunes has dispatched some of the biggest names in women's MMA, including Ronda Rousey, Holly Holm, and Cris Cyborg. Irene Aldana, on the other hand, has shown that she is a skilled striker who can cause problems for any opponent. However, she lacks the same level of experience and elite skill set that Nunes possesses. In this matchup, Nunes will likely look to utilize her superior grappling skills to take Aldana to the ground and finish her with strikes or a submission. Alternatively, she could use her striking to pick apart Aldana on the feet and wear her down over the course of the fight. While Aldana certainly has a puncher's chance, Nunes' overall skill set, experience, and championship mindset make her the clear favorite in this matchup.
Pick: Amanda Nunes (Moneyline) -300
Upgrade to View Prediction
#1

#2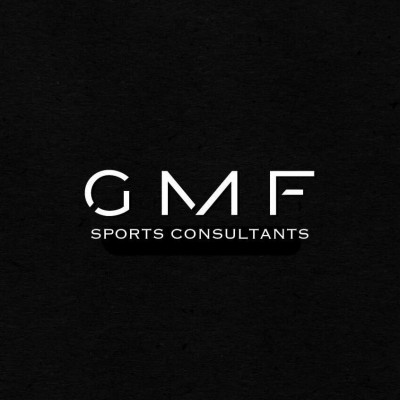 #5

last 30 days winnings
$300