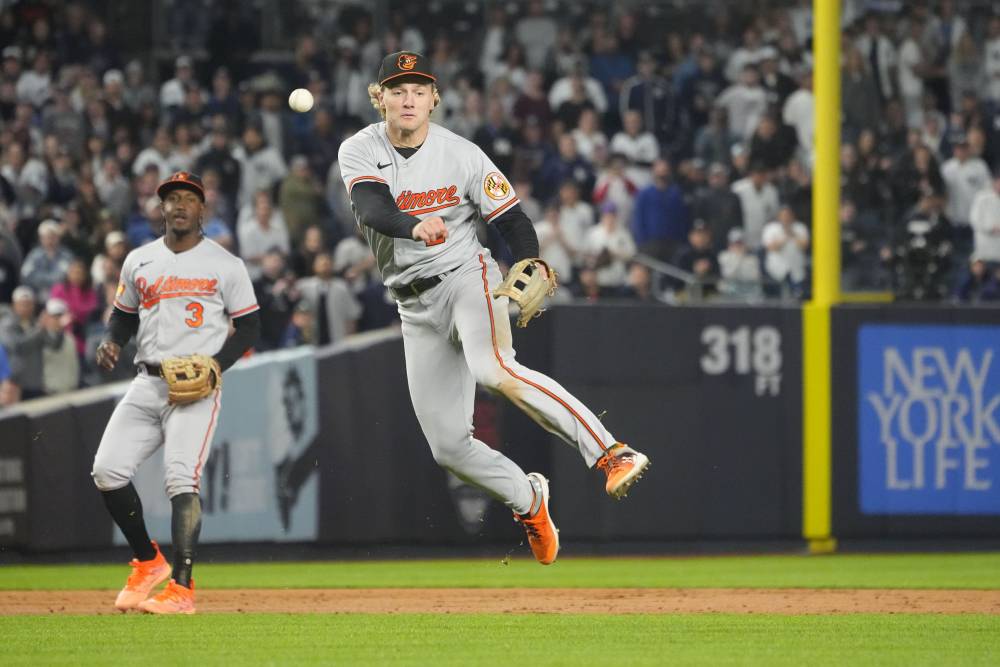 Yankees vs Orioles Prediction MLB Picks for Today 5/25
May 25, 2023, 1:38:04 AM
© Gregory Fisher-USA TODAY Sports
Introduction:
The Baltimore Orioles and New York Yankees are set to face off in an exciting MLB game. In this article, we will provide an in-depth analysis of both teams and explain a final prediction.
Baltimore Orioles:
Pitching Analysis:
Kyle Gibson will take the mound for the Orioles. With a 5-3 record and a 4.27 ERA, Gibson has proven to be a reliable starter. Despite some occasional struggles, he has demonstrated the ability to keep his team in the game.
The Orioles' bullpen has been a strength, with an ERA of 4.05. They have the depth and talent to shut down the Yankees' offense in the later innings.
Hitting Analysis:
The Orioles' lineup features power hitters like Ryan Mountcastle, who leads the team with 10 home runs and 34 RBIs. Cedric Mullins has also been a key contributor with 39 RBIs. Their offensive prowess provides ample run support for the pitching staff.
New York Yankees:
Pitching Analysis:
Clarke Schmidt is the probable starter for the Yankees. With a 2-4 record and a 6.00 ERA, Schmidt has struggled this season. His inconsistencies on the mound give the Orioles an opportunity to capitalize on offense.
The Yankees' bullpen has been solid, with a team ERA of 3.69. However, their success heavily relies on the performance of their starters.
Hitting Analysis:
The Yankees' lineup has been productive, led by Aaron Judge with 14 home runs and 33 RBIs. However, they have faced challenges against strong pitching, and the Orioles' staff has the ability to exploit their weaknesses.
Prediction
Considering the pitching matchup and the offensive firepower of the Orioles, we predict that they will come out on top in this game. Here's why:
Kyle Gibson's consistency: Gibson has been a reliable starter for the Orioles and has shown the ability to keep his team in the game. His experience and poise on the mound give the Orioles an advantage.
Power hitting: The Orioles possess a potent lineup with players like Ryan Mountcastle and Cedric Mullins, who have consistently produced runs. They have the ability to take advantage of Schmidt's struggles and generate offense against the Yankees' pitching staff.
Recent performances: Despite a close loss in the previous game, the Orioles have been performing well, winning six of their last ten games. Their confidence and momentum make them a formidable opponent for the Yankees.
In conclusion, expect the Baltimore Orioles to secure a victory against the New York Yankees. With strong pitching from Kyle Gibson and a powerful lineup, the Orioles have the edge in this matchup.
Pick: Orioles ML +110
Upgrade to View Prediction
#1

#2