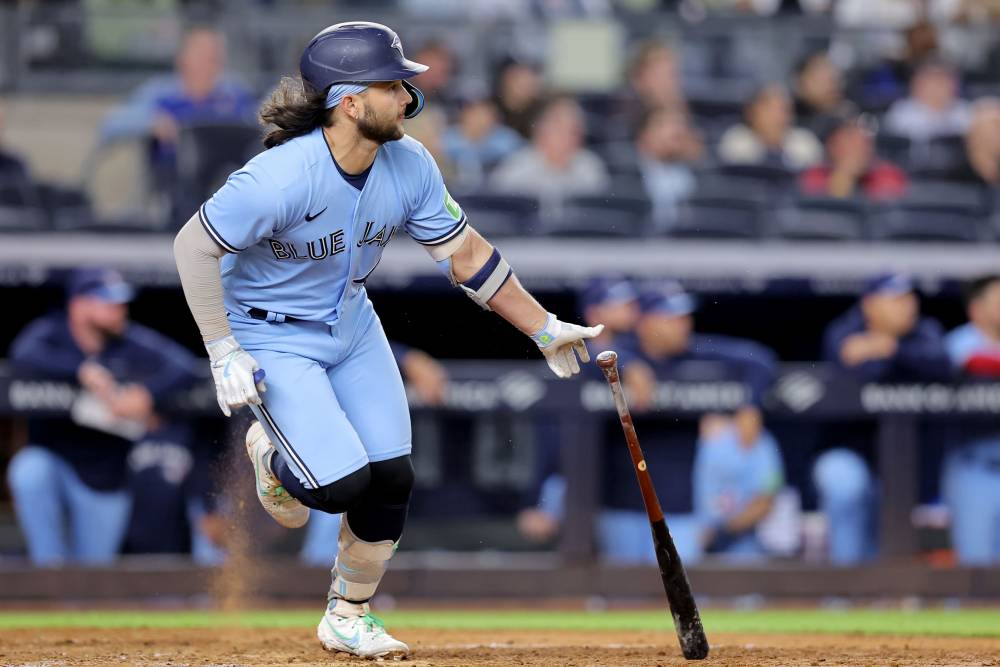 Yankees vs Blue Jays Prediction MLB Picks for Today 9/21
Sep 21, 2023, 3:22:49 AM
© Brad Penner-USA TODAY Sports
Toronto Blue Jays vs. New York Yankees: Game Preview and Prediction
Get ready for an exhilarating MLB showdown as the Toronto Blue Jays prepare to face off against the New York Yankees at the iconic Yankee Stadium. This game preview delves deep into both teams' recent performance, key player statistics, and provide a final prediction.
Toronto Blue Jays
The Toronto Blue Jays enter this game with a season record of 85-67, showcasing their prowess in the American League. Over the past few games, the Blue Jays have demonstrated resilience and an offensive powerhouse that could pose a significant challenge for any opponent.
Jose Berrios on the Mound
The Blue Jays will entrust the mound to their talented right-handed pitcher, Jose Berrios. Berrios boasts a commendable record this season with an 11-10 win-loss record and a respectable 3.49 ERA. His ability to maintain control and strike out opponents will play a crucial role in this game's outcome.
Furthermore, the Blue Jays have been consistently hitting home runs this season, with Vladimir Guerrero Jr. leading the charge with an impressive 24 homers. Their offensive firepower is undoubtedly a significant factor to consider when evaluating their potential to win this matchup.
New York Yankees
The New York Yankees, currently standing at a season record of 76-76, have faced their fair share of challenges this year. Despite this, the Yankees possess a formidable lineup and a star pitcher who can make a substantial impact in this game.
Gerrit Cole on the Mound
The Yankees will rely on their ace pitcher, Gerrit Cole, to lead them to victory. Cole has been nothing short of exceptional this season, boasting a remarkable 13-4 record and an impressive 2.81 ERA. Known for his ability to strike out batters and control the game from the mound, Cole's performance is often a game-changer for the Yankees.
Yankees' Home Advantage
One undeniable advantage for the New York Yankees in this matchup is their home field advantage. Playing at the renowned Yankee Stadium provides them with the support of their passionate home crowd and the comfort of familiar surroundings. The Yankees are determined to put on a strong performance and secure a resounding victory in front of their devoted fans.
Prediction
Considering the strong pitching prowess of Gerrit Cole, the Yankees' determination to excel at home, and their history of resilience, it is our prediction that the New York Yankees will emerge victorious in this crucial game.
The Yankees have consistently demonstrated their ability to control the game and capitalize on offensive opportunities. As they aim to gain momentum and finish the season on a high note, all signs point to a well-deserved victory at Yankee Stadium.
Upgrade to View Prediction
Conclusion
In what promises to be a thrilling clash of titans, both the Toronto Blue Jays and the New York Yankees will leave no stone unturned in their quest for victory. However, with Gerrit Cole on the mound and the support of their home crowd, the Yankees have a significant advantage. Baseball enthusiasts can look forward to a game filled with high-stakes moments and remarkable displays of skill.
Stay tuned for this electrifying matchup as these two formidable teams vie for supremacy on the diamond.
#1

#2

last 30 days winnings
$930