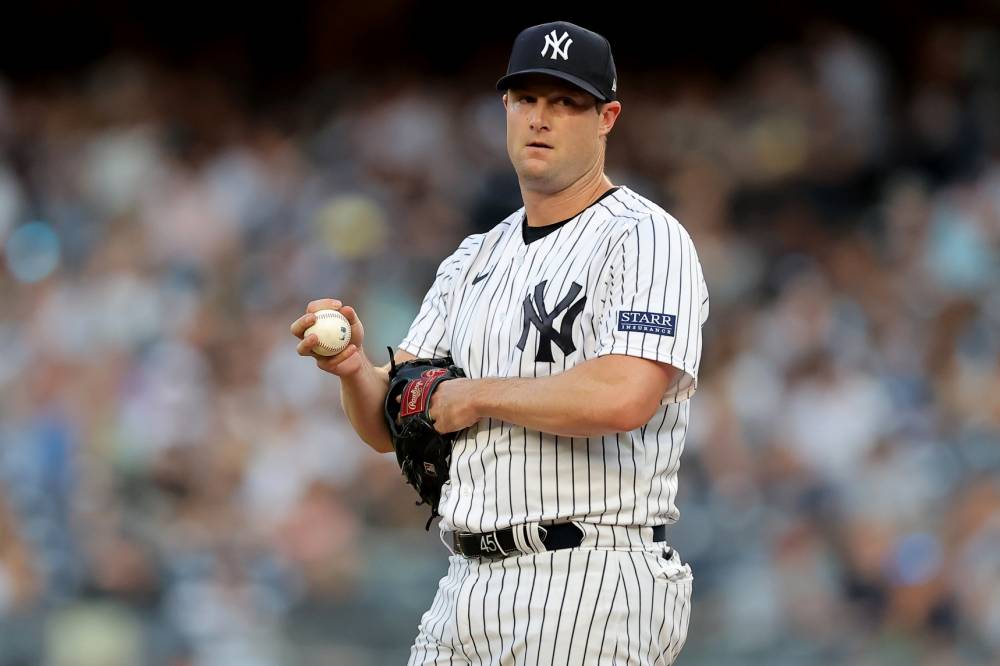 White Sox vs Yankees Prediction MLB Picks Today 8/7
Aug 7, 2023, 9:09:40 AM
© Brad Penner-USA TODAY Sports
Comprehensive MLB Preview: New York Yankees vs Chicago White Sox
The stage is set for an exciting MLB showdown between the New York Yankees and the Chicago White Sox. Although the Yankees are currently 58-54 and the White Sox are struggling with a 45-68 record, the outcome of the game could hinge on a number of factors, including team performance and individual player statistics. We will explore these factors in depth and provide a prediction for the game's outcome. Visit KingPin.pro for more intricate MLB predictions.
Team Performance: Yankees vs White Sox
The Yankees are coming into this game with a solid season record of 58 wins and 54 losses, including 23 wins away from home. On the other hand, the White Sox hold a record of 45 wins and 68 losses, with a less than stellar 23-29 home record. Despite the White Sox's home advantage, the Yankees' stronger overall performance this season suggests they have the upper hand in this encounter.
Analyzing the Yankees' Strengths
Pitching Power: Gerrit Cole's Dominance
Gerrit Cole, the Yankees' ace right-handed pitcher, has an impressive 10-2 record this season. His 2.64 ERA and 1.04 WHIP, combined with his 157 strikeouts in 143.1 innings pitched, illustrate his ability to control the game from the mound. His performance will likely be a key factor in the Yankees' chances of success.
Offensive Might: Aaron Judge and Gleyber Torres
Aaron Judge and Gleyber Torres have been the backbone of the Yankees' offensive strategy this season. Judge leads the team with 20 home runs, and Torres boasts a .270 batting average along with 48 runs batted in. Their contributions will be crucial in overpowering the White Sox's pitching lineup.
The White Sox: Up Against the Odds
Pitching Woes: Dylan Cease's Difficulties
While Dylan Cease of the White Sox has a record of 4-5 this season, his performance against the Yankees raises concern. Holding a 0-1 record with an ERA of 9.45 and 23 strikeouts in 3 appearances versus the Yankees in his career, Cease might find it challenging to restrain the Yankees' potent offense.
Offensive Struggles: Pressure on Luis Robert Jr. and Andrew Benintendi
Luis Robert Jr., with 30 home runs, leads the White Sox in terms of power hitting, while Andrew Benintendi leads in batting average with .278. However, compared to the Yankees' Aaron Judge and Gleyber Torres, the offensive power of Robert and Benintendi falls short. These players will need to significantly step up their game to compete with the Yankees' offense.
Prediction
Considering the aforementioned factors, the New York Yankees appear more likely to secure a victory in this matchup. Their superior season performance, coupled with the White Sox's struggles, particularly Dylan Cease's poor record against the Yankees, gives them the edge. Gerrit Cole has a 3-1 record with an ERA of 3.91 and 27 strikeouts in 4 appearances versus the White Sox in his career while Dylan Cease has a 0-1 record with an ERA of 9.45 and 23 strikeouts in 3 appearances versus the Yankees in his career.
Pick: Yankees ML -160.
While we strive to provide comprehensive and accurate predictions, it's important to remember that the outcome of sports events can never be guaranteed. We promote responsible betting and remind you that all sports event outcomes are inherently unpredictable. For more detailed analysis and MLB predictions, join us at KingPin.pro.
#1

last 30 days winnings
$1,040
#2

last 30 days winnings
$7,630