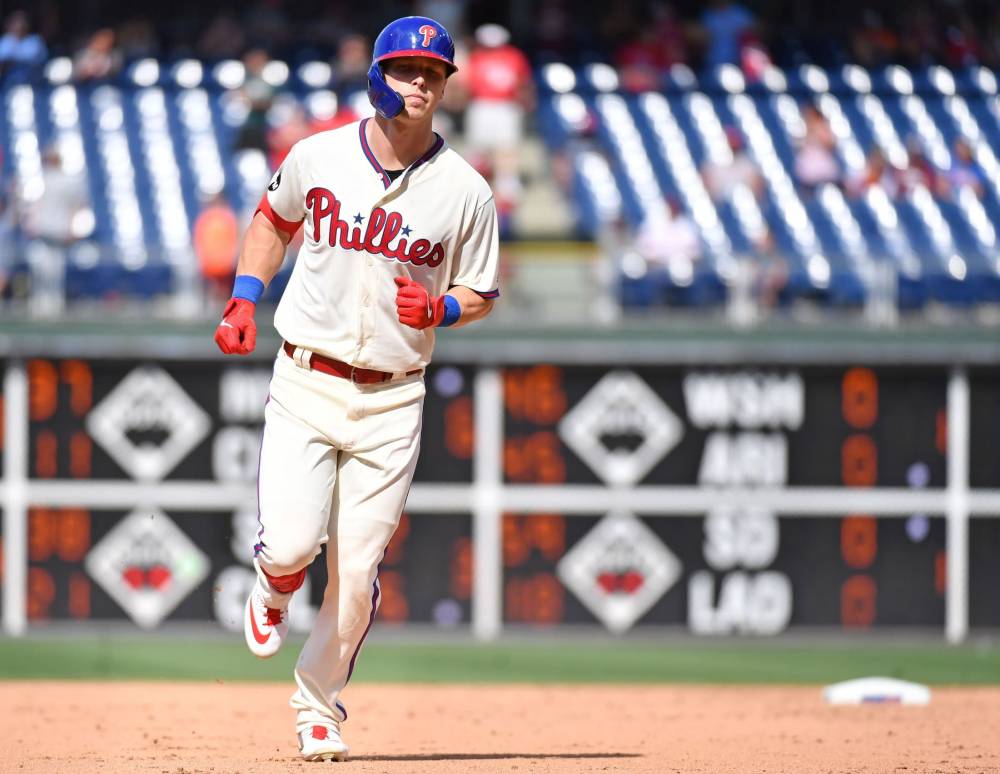 White Sox vs Phillies Prediction MLB Picks for Today 4/17
Apr 17, 2023, 5:13:59 AM
© Eric Hartline-USA TODAY Sports
Philadelphia Phillies vs Chicago White Sox - MLB Game Preview - April 17, 2023
The Philadelphia Phillies will travel to Chicago to take on the White Sox on April 17, 2023. The game promises to be a thrilling encounter between two teams vying for a win. Fans and MLB picks experts alike will be eagerly anticipating this fascinating match-up. MLB picks computer and expert predictions are heavily weighing in on the game, with both teams being considered equal contenders for the win. The Phillies will certainly be eyeing a victory to improve their overall record, while the White Sox are also looking to notch up some early-season wins. Several key players will be the focus of the match, with the Phillies' Kyle Schwarber and Alec Bohm leading the team's batting stats so far. For the White Sox, Luis Robert Jr. has been hitting home runs at an impressive rate. As the two teams gear up to face each other, baseball fans can expect an exciting game that will go right down to the wire. Tune into this highly-anticipated match to see which team will come out on top.
Phillies: Pitching Analysis
The Phillies have had a rollercoaster ride with their pitching staff this season. Despite some solid performances, they have struggled on the mound overall, with an earned run average of 5.72 ranking 28th in the league. One bright spot for the Phillies has been Zack Wheeler, who has a 0-1 record with a 4.02 ERA and 15 strikeouts over 15.2 innings pitched. His opponent for the upcoming game against the White Sox is Lance Lynn, who has had a strong start to the season with a 1-1 record and a 2.13 ERA over 12.2 innings pitched. While the Phillies' pitching staff has had its struggles, the offense has held its own with a .277 batting average ranking fourth in the league. Kyle Schwarber leads the team with four home runs and nine RBIs, while Bryson Stott boasts an impressive .380 batting average. Overall, experts and computer predictions favor the White Sox in this matchup with a 50.7% chance of winning. However, with the potential of the Phillies' offense and Wheeler's solid performances, a
Phillies: Hitting Analysis
The Phillies have had a tough start to the season with a record of 6-10, but there are signs of hope for their offense. MLB picks experts and computer MLB picks and predictions suggest that the Phillies have the potential to turn things around with their hitting. In their last 5 games, the Phillies have scored an average of 3.6 runs per game, which is slightly better than their season average of 4.07 runs per game. The team has also been hitting for more total bases per game (15.47) compared to their opponents (14.73), which is a positive sign that their offense is producing more quality hits. Looking at individual player statistics, Kyle Schwarber has been a standout player for the Phillies with 4 home runs and 9 RBIs so far this season. He leads the team in both categories and is a key player to watch as the season progresses. The Phillies' offense has room for improvement, but there are signs that they may be able to turn things around. MLB today experts and MLB picks and parlays will be keeping a close eye on their hitting performance in the coming weeks. For best MLB bets today,
White Sox: Pitching Analysis
The Chicago White Sox are known for their impressive rotation, led by right-hander Lance Lynn and ace Lucas Giolito. With solid depth in their bullpen, the White Sox have a strong pitching staff that can compete with any team in the league. MLB Picks experts and MLB Picks computer predictions both favor the White Sox pitching staff for the upcoming season. MLB Today experts have also praised the team's pitching, calling it one of the best in the league. When it comes to MLB picks and parlays, the White Sox are a popular choice among bettors. MLB experts' picks today often include the White Sox as a favorite, and they are considered one of the best MLB bets today. With a strong pitching staff, the White Sox are likely to perform well against the spread. MLB picks with spread often favor the team due to their consistent performance on the mound. In terms of MLB predictions today, the White Sox are expected to continue their success on the pitching front. Their odds to win the AL Central are high, and they are predicted to make a deep run in the playoffs. Overall, the White Sox have one of
White Sox: Hitting Analysis
When it comes to hitting analysis for the White Sox, MLB picks experts and computer models are predicting a strong season. The team has a mix of veterans and younger players who have shown potential in previous seasons. MLB today experts have noted the power in the White Sox lineup, with players like Kyle Schwarber and Luis Robert Jr. leading the way in home runs and RBIs. MLB picks and parlay predictions have also taken into account the team's ability to get on base and score runs. Players like Yasmani Grandal and Bryson Stott have shown consistency in their ability to get hits and draw walks, while also driving in runs when given the opportunity. When looking at the spread and odds for White Sox games, MLB experts picks today are taking into account the team's strong offense and the potential for high-scoring games. However, it's important to note that while the offense is strong, the team's defense and pitching may still need some work to make a serious postseason run.
Injury Report
As the Philadelphia Phillies face off against the Chicago White Sox on April 17, 2023, both teams will be keeping an eye on their injury reports. The Phillies have several players on the injured list, including first baseman Darick Hall, starting pitcher Andrew Painter, and reliever Griff McGarry. Additionally, outfielder Bryce Harper was placed on the 10-day injured list on April 15. On the other side of the field, the White Sox have a few players with day-to-day injuries, including relief pitcher Johan Dominguez. It remains to be seen if these injuries will significantly impact either team's performance on the field.
Player
Team
Position
Injury Status
Darick Hall
Philadelphia Phillies
1B
10-day IL
Andrew Painter
Philadelphia Phillies
SP
day-to-day
Griff McGarry
Philadelphia Phillies
SP
day-to-day
Bryce Harper
Philadelphia Phillies
DH
10-day IL
Edmundo
Prediction
As the MLB season progresses, a clearer picture of each team's strengths and weaknesses start to emerge. Despite the Phillies' slow start to the season, they have a talented team, including ace pitcher Zack Wheeler. The White Sox have struggled with consistency and injuries, giving the Phillies an edge in this matchup.
Pick: Philadelphia Phillies ML
Upgrade to View Prediction
#1

#2