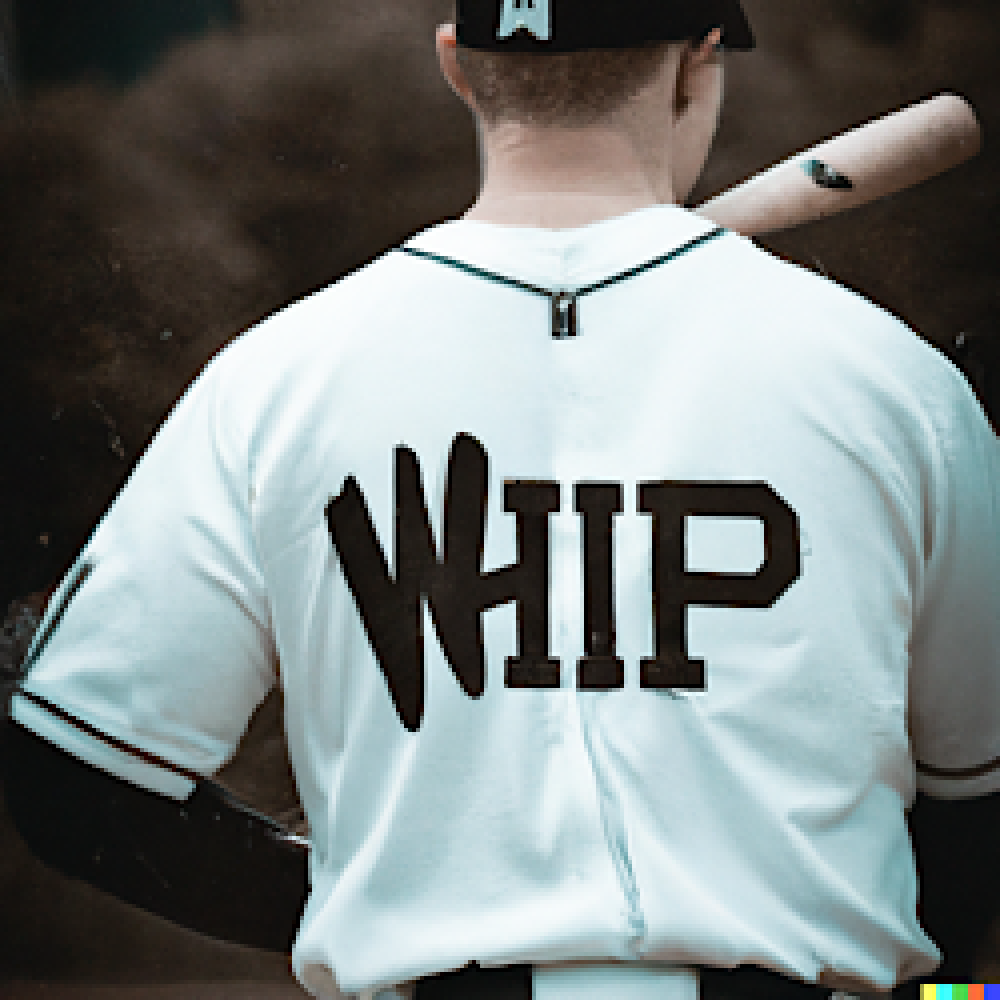 What is a Whip in Baseball? An Expert Guide for Sports Bettors
Feb 14, 2023, 2:59:34 PM
WHIP, or walks and hits per innings pitched, is a popular statistic used in baseball to measure a pitcher's effectiveness. It's an important metric to consider when making informed bets on Major League Baseball (MLB) games. Here's everything you need to know about WHIP in baseball and how it can help you in sports betting.
What is WHIP in baseball?
WHIP is a pitching statistic that measures the number of walks and hits allowed by a pitcher per inning pitched. The formula for calculating WHIP is:
WHIP = (walks + hits) / innings pitched
For example, if a pitcher allows 50 hits and 20 walks in 100 innings pitched, their WHIP would be 0.70. The lower the WHIP, the more effective the pitcher is at preventing base runners.
How is WHIP used for sports betting?
WHIP is a useful statistic for sports bettors to consider when making bets on MLB games. A pitcher with a lower WHIP is more likely to have a good game and give their team a chance to win. When analyzing a game, consider the WHIP of each starting pitcher and compare it to the opposing team's lineup.
It's important to remember that WHIP is just one of many factors to consider when making bets on baseball games. Other factors to consider include the ballpark, weather, and the team's overall performance. At Kingpin.pro, we offer expert insights and picks to help you make informed bets. Our team of experienced sports bettors provides in-depth analysis and tips for MLB games.
Kingpin.pro's Services
At Kingpin.pro, we're committed to providing the best sports betting tips and strategies for all major sports. Our platform is home to a team of expert handicappers who analyze every game, every day, to give you the best picks and odds for every matchup.
Our iOS and Android apps are also available for download, allowing you to access our betting tips and strategies on the go. Whether you're a seasoned sports bettor or just getting started, Kingpin.pro is your go-to source for the latest insights and trends.
Wrap up
WHIP is a valuable statistic to consider when making bets on MLB games. By analyzing a pitcher's WHIP, you can gain valuable insights into their effectiveness on the mound. At Kingpin.pro, we provide expert insights and picks to help you make informed bets on baseball and other major sports.
iOS App - https://apps.apple.com/us/app/kingpin-sports-betting-tips/id1390339038
Android App - https://play.google.com/store/apps/details?id=com.kingpin&hl=en&gl=US
#1

#2