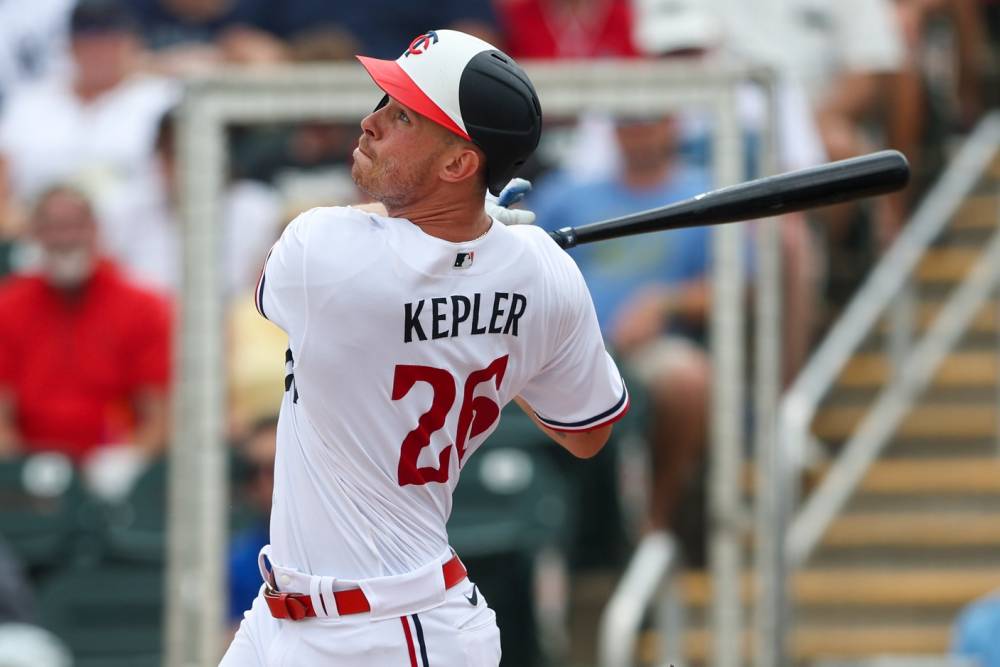 Twins vs Rays MLB Picks and Predictions 3/21
Mar 21, 2023, 7:59:11 AM
Photo Credit: © Nathan Ray Seebeck-USA TODAY Sports
MLB Spring Training: Twins vs Rays
The 2023 MLB season is in full swing, and on March 21, 2023, the Tampa Bay Rays will take on the Minnesota Twins at the Lee County Sports Complex in Fort Myers, Florida. Both teams are coming off of losses in their previous games, with the Rays losing 6-5 to the Atlanta Braves and the Twins falling 5-0 to the same Braves team. In this article, we will take a closer look at each team's offense, defense, and injuries and provide expert MLB picks for today's game. We will also explain why the Rays are likely to come out on top.
Minnesota Twins
Offense: The Twins' offense has been struggling in spring training, hitting only .214 with a .316 on-base percentage and .380 slugging percentage. Luke Raley's former team, the Twins, is led by Kyle Farmer, who has three home runs and a .320 batting average.
Defense: The Twins' defense has also been shaky in spring training, with a .247 opponent batting average and 17 errors in 20 games played.
Injuries: The Twins have several key players out or day-to-day with injuries, including Jorge Polanco, Max Kepler, Jhoan Duran, Alex Kirilloff, and Marco Raya. These injuries could have a significant impact on the team's performance..
Tampa Bay Rays
Offense: The Rays have a solid offense, with Luke Raley leading the team in home runs and RBIs. Evan Edwards has also been impressive in spring training, with a .500 batting average, .667 on-base percentage, and .500 slugging percentage. The team as a whole is hitting .230 with a .324 on-base percentage and .406 slugging percentage.
Defense: The Rays' defense has been solid in spring training, with a .209 opponent batting average and only 10 errors in 23 games played.
Injuries: Johan Lopez is currently serving a suspension, but the Rays have no other significant injuries to report.
Prediction
Based on the stats and information above, it seems that the Rays have the upper hand in this matchup. While both teams have solid defenses, the Rays' offense has been more impressive in spring training. The Twins' offense, on the other hand, has been struggling, and the team has several key players out with injuries.
Furthermore, the Rays have a better overall record in spring training, with a 13-10 record compared to the Twins' 8-12 record. The Rays have also won their last two games against the Twins, including a 2-0 victory on March 16, 2023.
Finally, the Twins are listed as the favorite with a -125 line, but we believe the Rays have a good chance of pulling off the upset. As such, our MLB experts pick for today's game is the Tampa Bay Rays.
Pick: Rays
Are you an MLB fan looking for the best baseball picks and parlays for your next game night? Look no further than KingPin.pro, the top-rated sports betting app available on both iOS and Android. With real-time odds, public betting data, and comprehensive data analysis, you'll be able to make informed decisions when placing your wbc bets.
But that's not all. KingPin.pro also offers access to expert handicappers and their baseball picks. These handicappers are experts in their field, with a proven track record of success, making their baseball fantasy picks and baseball picks tonight reliable and valuable. Users can purchase picks from handicappers for a variety of sports, including the NBA, NFL, MLB, and more.
In addition to expert picks, KingPin.pro also allows users to place their own picks and compete for a spot in the top 10 leaderboard. This is a great opportunity to test your skills against other sports bettors and potentially earn a payout if your pick makes it to the top 10.
One of the unique features of KingPin.pro is that users can view all the picks on the site, not just those from the handicappers they choose to follow. This allows users to gain more insight into the overall trends and predictions of the community and make more informed betting decisions.
Overall, KingPin.pro is a comprehensive and user-friendly platform for sports bettors looking for the best baseball parlays and baseball picks. Whether you're a seasoned bettor or new to the game, this app offers valuable insights and expert advice to help you make informed decisions and potentially earn some money. So, download KingPin.pro today and start betting like a pro!
#1

#2