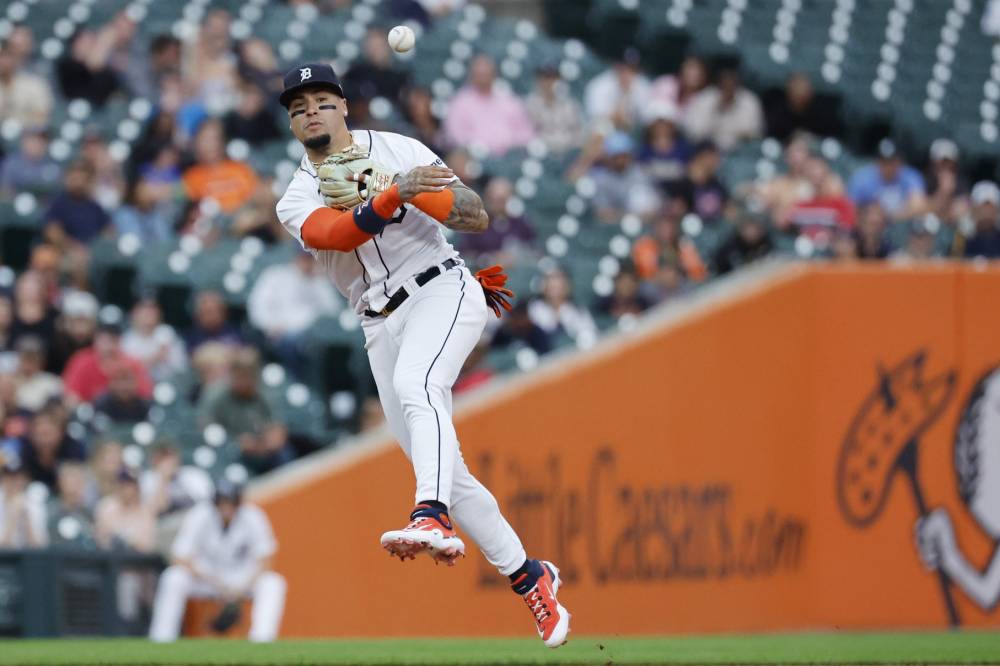 Tigers vs Yankees Prediction MLB Picks Today 8/31
Aug 30, 2023, 8:01:23 PM
© Rick Osentoski-USA TODAY Sports
Tigers vs Yankees: MLB Predictions, Picks, and Expert Analysis
Get ready for an early morning clash as the New York Yankees take on the Detroit Tigers at Comerica Park. This exciting match promises to be a showdown of pitching prowess, hitting strategies, and tactical decision-making. Our team of sports and betting experts is here to provide you with a comprehensive analysis of the game, complete with predictions and insights to guide your bets.
Team Analysis:
New York Yankees:
The New York Yankees, with a current record of 64-68, are aiming to inch closer to the .500 mark as they face the Detroit Tigers on the road. The Yankees have faced their share of challenges this season, but they are not without their strengths. The team's power-hitting lineup, led by Aaron Judge, poses a threat to any opposing pitcher. Judge's impressive 29 home runs and a .266 batting average demonstrate his ability to deliver clutch hits and drive in runs.
Hitting Analysis:
The Yankees' lineup revolves around Aaron Judge's power and consistency. His 29 home runs and 56 RBIs highlight his ability to influence the outcome of a game with a single swing. Gleyber Torres, with a .271 batting average, provides additional support to the team's offense. Torres' disciplined approach at the plate and ability to get on base create scoring opportunities for the Yankees.
Pitching Analysis:
Clarke Schmidt is set to take the mound for the Yankees in this matchup. With an 8-8 record, a 4.51 ERA, and 126 strikeouts, Schmidt has shown flashes of promise on the mound. While his statistics indicate room for improvement, Schmidt's ability to generate strikeouts and control the pace of the game can't be overlooked.
Detroit Tigers:
The Detroit Tigers, with a current record of 59-73, are determined to showcase their capabilities as they go up against a challenging opponent. The Tigers have faced their share of ups and downs this season, but they have a secret weapon in their arsenal: Matt Manning. The young pitcher has shown great potential on the mound, and the Tigers have recorded wins in the last three games he has started.
Hitting Analysis:
The Tigers' batting lineup features Spencer Torkelson, who has contributed 23 home runs and 68 RBIs. Torkelson's ability to deliver power hits and drive in runs makes him a focal point of the Tigers' offense. Additionally, Matt Vierling's .259 batting average and disciplined approach at the plate contribute to the team's offensive strategy.
Pitching Analysis:
Matt Manning, a rising star in the Tigers' rotation, is scheduled to take the mound in this game. With a 5-4 record, a 3.93 ERA, and 45 strikeouts, Manning has demonstrated his ability to keep opposing batters in check. Notably, the Tigers have secured victories in the last three games that Manning has started, showcasing his effectiveness on the mound.
Prediction:
Considering Matt Manning's recent effectiveness on the mound and the Tigers' winning streak in games he has started, we predict that the Detroit Tigers will secure the victory. Manning's ability to control the game combined with the Tigers' offensive potential offer them a strong advantage. The Yankees, while formidable, might face challenges against Manning's skillful pitching and the Tigers' determination to capitalize on their recent successes.
As sports and betting experts, we anticipate a decisive performance from Manning, who has proven to be a difference-maker for the Tigers. A combination of strategic hitting and Manning's pitching prowess could lead the Tigers to victory.
Stay tuned for an exhilarating MLB showdown between the New York Yankees and the Detroit Tigers. For more expert analysis, predictions, and insights, keep following KingPin.pro.
Pick: Tigers ML +120
Upgrade to View Prediction
#1

last 30 days winnings
$1,040
#2

last 30 days winnings
$5,730
Yesterday winnings
($430)