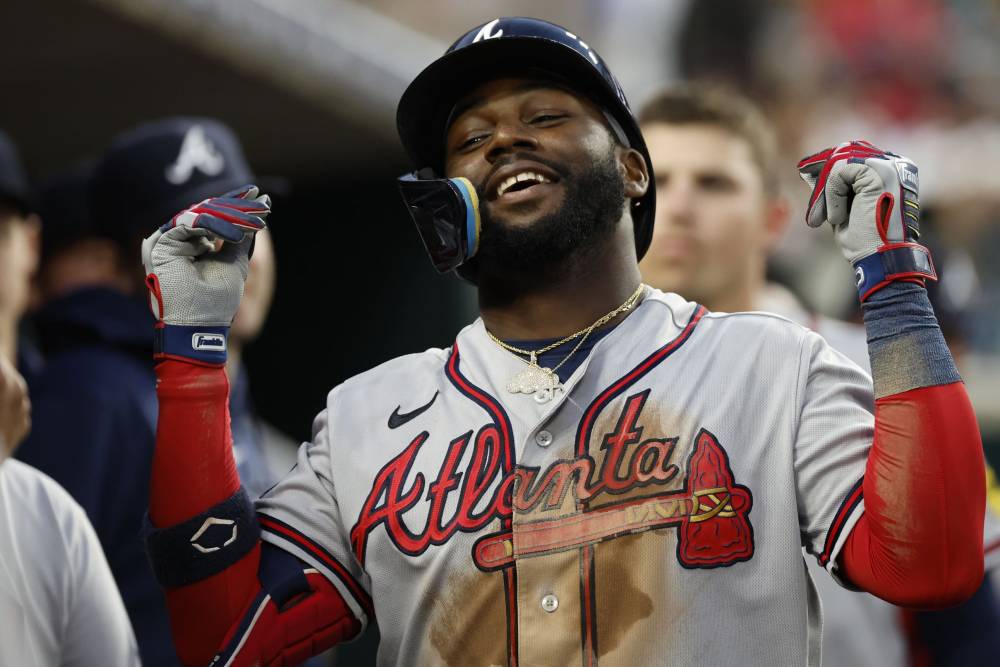 Tigers vs Braves Prediction MLB Picks Today 6/14
Jun 14, 2023, 7:21:29 AM
© Rick Osentoski-USA TODAY Sports
Introduction:
Welcome to an exciting matchup between the Atlanta Braves and the Detroit Tigers! As the Braves lead the National League East standings and the Tigers strive to climb the American League Central standings, this doubleheader game promises to be a thrilling contest. In this article, we will provide an extensive review of both teams, analyzing their pitching and hitting strengths, as well as discussing any notable injuries. Based on this analysis, we will offer a prediction for the game.
Pitching Analysis:
The Atlanta Braves will send right-handed pitcher Spencer Strider to the mound. Strider has been a force to be reckoned with this season, boasting a remarkable 6-2 record accompanied by a 3.79 ERA and a 1.09 WHIP. He has exhibited excellent control, issuing only 28 walks while tallying an impressive 121 strikeouts over 73.2 innings pitched. Strider's ability to generate swings and misses, combined with his effectiveness in limiting free passes, makes him a formidable presence on the mound. He has shown poise and confidence, consistently challenging hitters with his repertoire of pitches.
On the other side, the Detroit Tigers will rely on right-handed pitcher Michael Lorenzen. Although Lorenzen hasn't reached the same level of dominance as Strider, he has been solid with a 2-3 record, a 3.75 ERA, and a 1.02 WHIP. Lorenzen has shown the ability to keep hitters off balance with his mix of pitches and good command. While he may not possess overpowering stuff, Lorenzen's ability to induce ground balls and limit baserunners makes him a tough opponent for the Braves' hitters.
Hitting Analysis:
The Atlanta Braves boast a potent lineup that has consistently produced results throughout the season. Leading the charge is Matt Olson, who has launched an impressive 18 home runs and contributed significantly with 45 RBIs. His power at the plate poses a constant threat to opposing pitchers. Ronald Acuna Jr., one of the league's most electrifying young talents, has been a catalyst for the Braves' offense, posting a remarkable .328 batting average. Acuna Jr.'s combination of speed, power, and excellent plate discipline makes him a dynamic force in the lineup. With a blend of power, average, and speed, the Braves' hitters present a significant threat to opposing pitchers.
In contrast, the Detroit Tigers have encountered offensive struggles this season, evidenced by their team batting average of .225. However, they have had some bright spots. Jake Rogers has been a standout performer for the Tigers, contributing 8 home runs and 18 RBIs. His power and defensive skills behind the plate have made him a valuable asset. Additionally, Riley Greene has shown promise with his consistent hitting and ability to get on base. The Tigers' hitters will need to rise to the occasion and provide timely hits to support their pitching staff against the formidable Braves' lineup.
Injury Update:
The Atlanta Braves' Marcell Ozuna is listed as day-to-day, which could potentially impact their lineup's production. Ozuna's power and run production would be missed if he is unable to play. On the other hand, the Detroit Tigers have several players on the injured list, including Beau Brieske, Tarik Skubal, Alex Faedo, Eduardo Rodriguez, and Julio Rodriguez. These injuries could significantly impact the performance and depth of both teams, particularly in terms of pitching and offensive production. The absence of key players can create challenges for the respective teams and influence the outcome of the game.
Prediction
Considering the pitching matchup, where the Braves' Strider has demonstrated more dominance and consistency compared to the Tigers' Lorenzen, and taking into account the Braves' formidable lineup, it is highly likely that the Braves will come out on top in this game. The Tigers' offensive struggles and injury concerns further tip the scales in favor of the Braves. However, it is important to note that in baseball, surprises can always occur, making every game an exciting and unpredictable event. The Tigers' pitching staff will need to rise to the occasion and the hitters must produce timely hits to challenge the Braves.
In conclusion, the Atlanta Braves are well-positioned to continue their successful season with a victory over the Detroit Tigers in this intriguing doubleheader game. Their strong pitching staff and formidable lineup provide them with a significant advantage. Be sure to tune in and catch the action unfold!
Pick: Braves ML -170
Upgrade to View Prediction
#1

last 30 days winnings
$1,040
#2

last 30 days winnings
$7,630