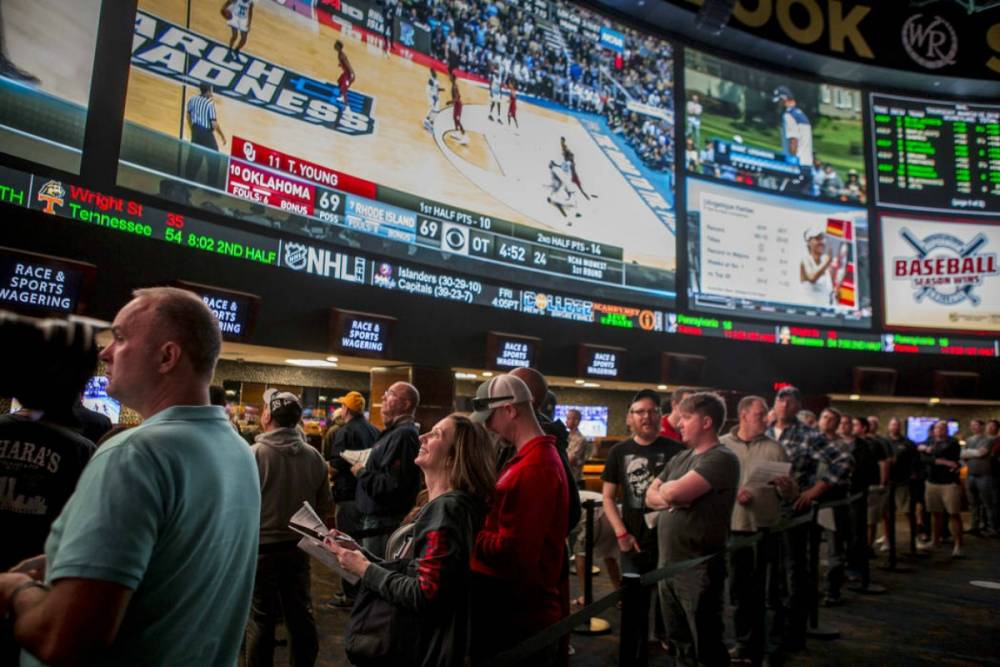 Sports Betting Article
Jun 30, 2022, 3:55:15 PM
Sports Betting
Sports Betting involves being able to predict the outcome of sports, and involves people wagering money for a set return if they are correct on their prediction. People can bet nearly all major sports. As of the past few years, sports betting has been legalized in a number of sports throughout the United States. Prior to the legalization of online and retail betting through various sites int he United States, individuals were only able to wager in a few select locations as well as via offshore illegal betting shops. With the invention of cryptocurrency, wagering offshore has become easier and harder to stop by law enforcement agencies.
Over the years, sports betting has been subject too many controversies that involve match fixing. Players are prohibited from wagering on their own team, and most in most league on any team in their league or sport.
Sports books
Currently, there are two ways that individuals can legally wager on sports in the United States. They can physically goto a sports book, which happens to be located in many casinos and sports betting shops throughout the united states. More prevalent, users can sign up for an online sports book and place there wagers electronically via their phone or desktop computer.
Legal States
Currently, sports betting is legal in 31 states, including:
Arizona
Arkansas
Colorado
Connecticut
Delaware
Illinois
Indiana
Iowa
Louisiana
Maryland
Michigan
Mississippi
Montana
Nevada
Ne Hampshire
New Jersey
New Mexico
New York
North Carolina
North Dakota
Oregon
Pennsylvania
Rhod Island
South Dakota
Tennessee
Virginia
Washington
Washington DC
West Virginia
Wisconsin
Wyoming
The following states have 4 states have approved Sports betting:
Kansas
Maine
Ohio
Nebraska
The following 3 states are currently in the process of proposing some sort of legal sports betting:
California, Massachusetts, South Carolina
Sports Betting Terminologies
Spread - this is probably the most common term you would have heard over the years. "Minnesota Vikings are +7". The +7 simply means that the Vikings start the game with a 7 point advantage for betting purposes. If the Vikings win or lose by less than 7 points, you win the bet! If they lose by exactly 7 points, the bet is void and you receive your money back. If they lose by more than 7 points, you lose the bet. The opposite works if the Vikings are -7. They would have to win by more than 7 points for you to win the bet.
Moneyline - this is simply when you pick a team to win the bet outright.
Total - Total betting is when you bet on how many points will be scored by 1 or both teams. Typically, there is a total set at standard market rate of -110. You can bet over or under the total. If the Twins / Yankees total is set to 10.5, you can bet over or under 10.5. If the two teams combined score is greater or less than the amount you waged, you'd win the bet depending on if you picked over or under. The .5 point removes the ability to push, since no two teams could add up to 10.5.
#1

#2