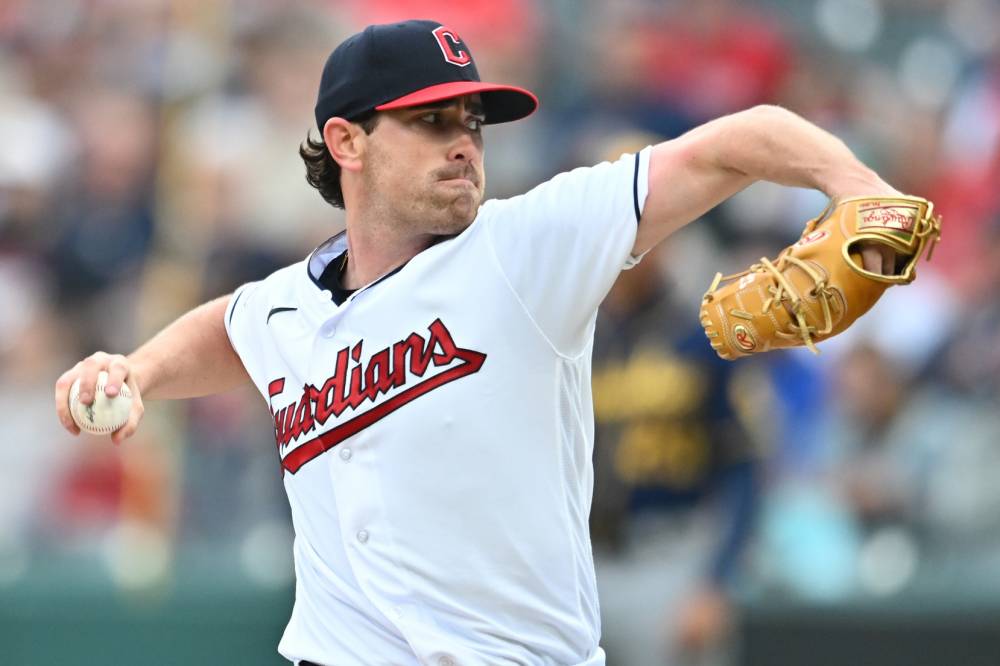 Royals vs Guardians Prediction MLB Pícks Free 6/29
Jun 29, 2023, 7:25:11 AM
© Ken Blaze-USA TODAY Sports
Cleveland Guardians vs. Kansas City Royals MLB Prediction:
Introduction
Welcome to KingPin.pro, your trusted source for MLB predictions and expert picks. In this article, we'll provide a detailed analysis of the upcoming game between the Cleveland Guardians and Kansas City Royals. We'll examine each team's pitching performances, offensive struggles, and injuries. Join us as we make our prediction for this highly anticipated game, scheduled to take place at Kauffman Stadium on June 29, 2023.
Review of Teams
Cleveland Guardians
The Cleveland Guardians enter the game with a 39-40 record, looking to build on their recent success. With a 19-21 record on the road, they face a struggling Royals team. The Guardians' offense has been decent, with a team batting average of .248 and 53 home runs. Jose Ramirez has been a standout performer with 13 home runs and 51 RBIs, providing significant contributions to their offensive production.
On the pitching front, Shane Bieber takes the mound for the Guardians. Bieber has been exceptional with a 5-5 record, a 3.69 ERA, and a 1.23 WHIP. He is a formidable presence on the mound, consistently delivering quality performances. The Guardians' pitching staff has an impressive team ERA of 3.75, showcasing their ability to keep opposing offenses in check.
Injury Report:
The Guardians have a couple of players on the injury report, including Justin Campbell and Cal Quantrill. Their absence might affect the team's depth, but it's unlikely to significantly impact their performance in this particular game.
Kansas City Royals
The struggling Kansas City Royals enter the game with a 22-58 record, facing numerous challenges this season. With a 10-30 record at home, they have struggled to find consistent offensive production. The Royals have scored only 1 run in their last 2 games, highlighting their struggles at the plate. Their team batting average stands at .231, and they have hit 73 home runs. Salvador Perez has been their offensive standout with 15 home runs and 39 RBIs.
Zack Greinke takes the mound for the Royals. Greinke has had a challenging season with a 1-8 record, a 5.31 ERA, and a 1.23 WHIP. While he has experience and talent, he has struggled to find success on the mound. The Royals' pitching staff has an overall team ERA of 5.29, indicating their difficulties in keeping opponents at bay.
Injury Report:
The Royals have several players on the injury report, including Brad Keller, Michael Massey, Josh Staumont, Josh Taylor, and Nicky Lopez. The absence of key players may further weaken the Royals' lineup and contribute to their offensive struggles.
Prediction
Considering the performances of both teams, our prediction for this game is that the Cleveland Guardians will emerge victorious. The Royals have struggled offensively, scoring only 1 run in their last 2 games. They now face the formidable Shane Bieber, who has been dominant on the mound. With Bieber leading the way, the Guardians have a clear advantage in this matchup.
We anticipate a strong pitching performance from Bieber, limiting the Royals' offensive opportunities. The Guardians' offense, led by Jose Ramirez, should find success against Zack Greinke. With a combination of strong pitching and an advantage in offensive production, the Guardians are likely to come out on top in this game.
Pick: Guardians ML -160
Conclusion
The game between the Cleveland Guardians and Kansas City Royals promises an intriguing matchup. While both teams have faced their fair share of challenges this season, the Guardians have the upper hand in this game. With the Royals struggling offensively and Shane Bieber's dominance on the mound, the Guardians are poised to secure a victory. Get ready for an intense game at Kauffman Stadium on June 29, 2023.
Note: The information provided in this article is based on the current season's stats and injury reports. Please check for any last-minute changes before placing your bets.
#1

last 30 days winnings
$10,620
Yesterday winnings
$1,370
#2

last 30 days winnings
($900)