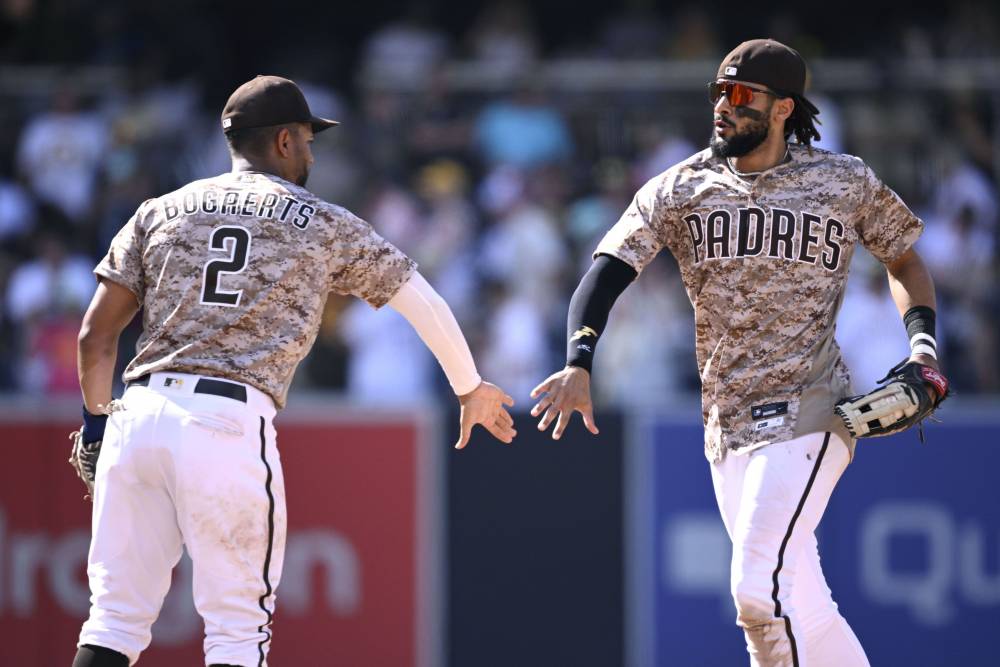 Rockies vs Padres Prediction MLB Picks Free 7/31
Jul 31, 2023, 6:12:16 AM
© Orlando Ramirez-USA TODAY Sports
Comprehensive MLB Analysis: San Diego Padres vs Colorado Rockies
In the world of Major League Baseball (MLB), where every pitch, hit, and run is a testament to skill and strategy, predicting the outcome of a game can be a thrilling challenge. On today's agenda is the impending match between the San Diego Padres and the Colorado Rockies, to be held at the famed Coors Field. We have delved deep into our analytics and player stats, factoring in recent performances, team dynamics, and more to bring you our expert prediction. Don't miss out on the latest MLB picks for today; join our expanding community of sports enthusiasts and betting experts on the KingPin.pro's iOS and Android app.
A Closer Examination of the San Diego Padres
Pitching Dynamics
The starting pitcher for the Padres is Seth Lugo. While Lugo's win-loss record stands at 4-5, these numbers don't entirely capture his performance. His earned run average (ERA) is 3.62, suggesting that he's given up fewer than four runs per nine innings pitched on average. Moreover, with a WHIP (Walks plus Hits per Inning Pitched) of 1.20 over his 82 innings pitched this season, Lugo has demonstrated an ability to limit base runners, which is crucial against an opponent like the Rockies who may have a weakened offense due to recent changes.
Offensive Performance
The Padres' batting order brings some formidable talent to the field. They are led by third baseman Manny Machado and outfielder Juan Soto. Machado, with a .260 average and 20 home runs, has been a consistent threat to opposing pitchers. On the other hand, Juan Soto, despite having a slightly higher batting average of .268, matches Machado with 20 home runs and has contributed 64 RBIs (Runs Batted In) this season. This duo's combined prowess should stand them in good stead against the Rockies' current pitching form.
Injury Report
On the injury front, the Padres have to make adjustments with a couple of key players on the injured list. Starting pitcher Michael Wacha has been placed on the 15-Day IL, and outfielder Preston Tucker is out for at least ten days. The absence of these players could necessitate strategic changes and potentially impact the Padres' overall performance, although it's equally possible that their backups will step up to the plate effectively.
A Closer Examination of the Colorado Rockies
Pitching Dynamics
Austin Gomber will be pitching for the Rockies. Despite an even 8-8 record, Gomber's 5.83 ERA over 108 innings is a cause for concern. This high ERA suggests he has struggled against offenses this season, and given the Padres' potent lineup, he may face some tough innings. His ability to limit damage and maintain control on the mound will be critical for the Rockies' chances.
Offensive Performance
The Rockies' offensive department has suffered a significant blow following the recent trades of two crucial players, CJ Cron and Randal Grichuk. The team's current batting leader, Ryan McMahon, despite holding a respectable .257 AVG and 16 HRs, may find it challenging to match the offensive firepower of the Padres single-handedly. It's essential for other Rockies' hitters to step up and fill the void left by Cron and Grichuk's departure.
Injury Report
In addition to their other challenges, the Rockies also have to contend with injury woes. Starting pitcher Chase Anderson and veteran outfielder Charlie Blackmon have both been placed on the injured list. Anderson is out for at least 15 days, while Blackmon's recovery might take at least ten days. This could further complicate the Rockies' strategy and overall game performance.
Prediction
After a comprehensive and thorough analysis, we predict a win for the San Diego Padres in this eagerly anticipated match. Furthermore, we expect them to cover the -1.5 run line. Several factors led to this conclusion. Firstly, the Padres' starting pitcher, Seth Lugo, has demonstrated better control and fewer allowed runs than his counterpart, Austin Gomber, giving the Padres a crucial edge on the mound. Secondly, the Padres' offensive lineup, led by the duo of Machado and Soto, has the firepower to exploit the Rockies' pitching weaknesses. Lastly, the recent changes to the Rockies' roster could potentially weaken their offensive strength, making it even more difficult for them to keep pace with the Padres.
While this analysis provides a detailed guide to inform your betting decisions, it's always important to remember that the world of sports is filled with surprises and uncertainties. Always bet responsibly and remember to enjoy the thrill of the game. For more expert MLB picks and insightful discussions, join the conversation on KingPin.pro.
Pick: Padres -1.5
#1

last 30 days winnings
$10,620
Yesterday winnings
$1,370
#2

last 30 days winnings
($900)