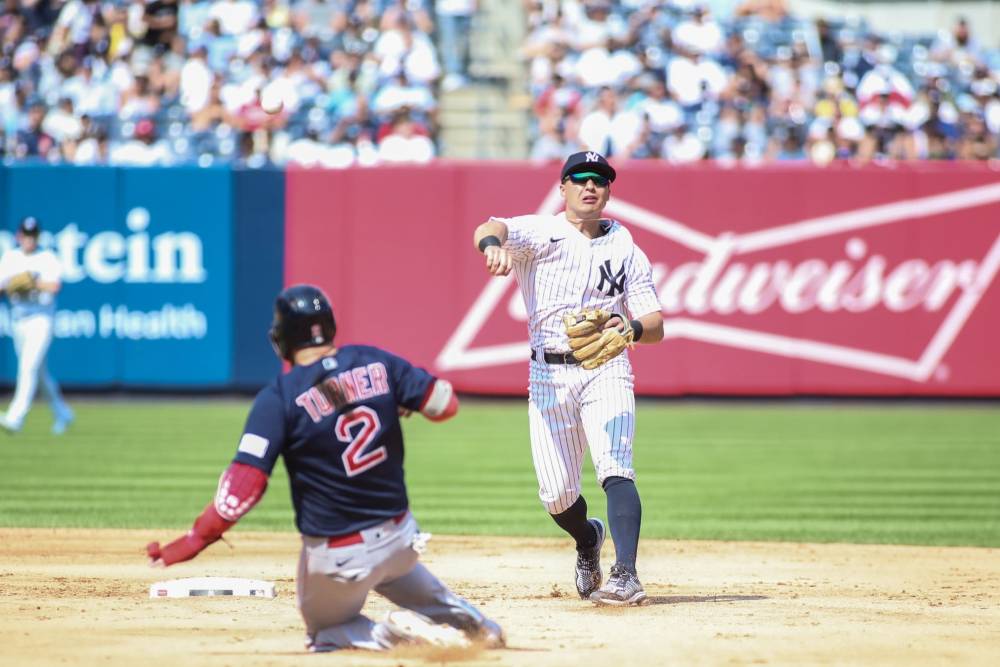 Red Sox vs Yankees Prediction NFL Picks Today 9/11
Sep 11, 2023, 6:30:30 AM
© Wendell Cruz-USA TODAY Sports
Red Sox vs. Yankees: MLB Predictions, Picks, and Expert Analysis
The Boston Red Sox are set to face off against the New York Yankees at Fenway Park in what promises to be a thrilling MLB showdown. In this comprehensive preview, we'll provide expert analysis and detail why the Red Sox are expected to emerge victorious.
Game Information:
New York Yankees:
The New York Yankees, with a season record of 71-72, are looking to stay competitive, but injuries have taken a toll on their lineup. Their away record stands at 32-36, presenting a challenge on the road.
The Yankees will rely on Clarke Schmidt to lead their pitching rotation in this matchup.
Batting Leaders:
Aaron Judge has been a power source for the Yankees, belting 31 home runs and driving in 58 runs. However, the lineup is dealing with injuries that have weakened their offensive prowess.
Gleyber Torres, with a batting average of .269, has been a consistent contributor, but the team's overall batting has been impacted by injuries.
Pitching Challenges:
Clarke Schmidt, with a record of 9-8 and an ERA of 4.54, faces the Red Sox. Schmidt will need to overcome his recent struggles and provide a strong performance for the Yankees.
Boston Red Sox:
The Boston Red Sox, with a record of 73-70, are in the hunt for playoff contention. At home, they have a 37-35 record, which bodes well for this matchup.
The Red Sox are coming off a series of games and are looking to capitalize on the Yankees' injury-riddled lineup.
Batting Prowess:
Rafael Devers has been a key contributor to the Red Sox's offense, hitting 29 home runs and driving in 93 runs. With a batting average of .272, he has been a consistent force.
The Red Sox have a strong lineup that can exploit the Yankees' pitching vulnerabilities.
Pitching Excellence:
Kutter Crawford, with a record of 6-7 and an ERA of 4.36, takes the mound for the Red Sox. Crawford has a history of dominating the Yankees, which could play a pivotal role in this game.
Prediction
Let's dive into why the Boston Red Sox are the favorites to secure a win against the New York Yankees in this matchup.
First and foremost, the Yankees are dealing with injuries that have significantly impacted their lineup. This weakness could be exploited by the Red Sox's pitching staff, including Kutter Crawford.
Kutter Crawford has had success against the Yankees earlier this season, and his ability to maintain that dominance could prove crucial in this game.
While the Yankees have power hitters like Aaron Judge, their overall offensive strength has been compromised. Considering these factors, the Red Sox are well-positioned to secure a victory at Fenway Park.
Pick: Boston Red Sox ML
Upgrade to View Prediction
#1

last 30 days winnings
$1,040
#2

last 30 days winnings
$5,730
Yesterday winnings
($430)
#3

last 30 days winnings
$1,410