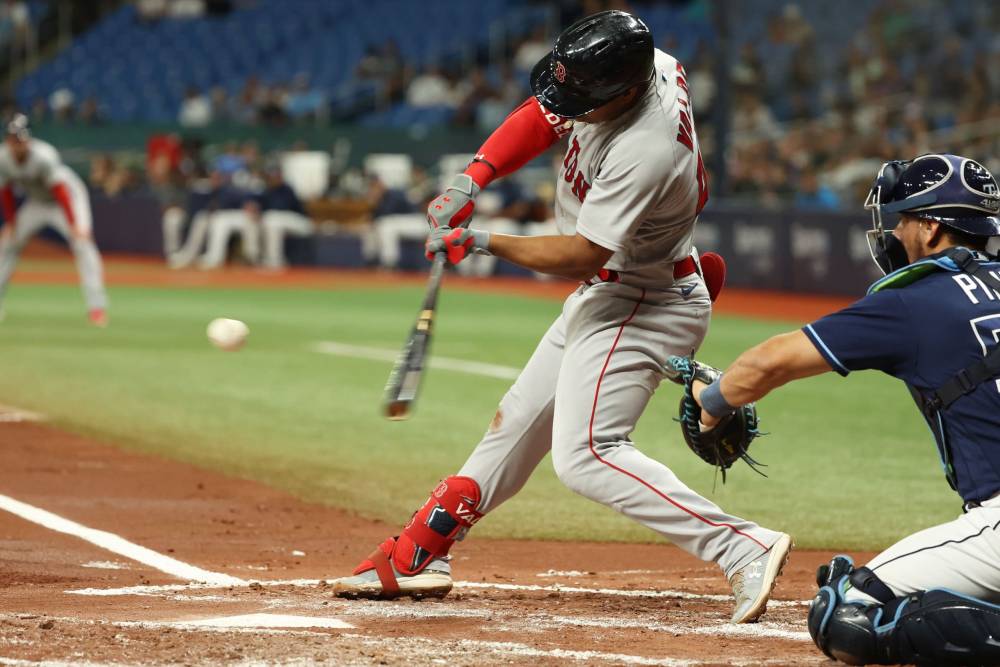 Red Sox vs Rays Prediction MLB Picks Today 9/26
Sep 26, 2023, 1:34:57 AM
© Kim Klement Neitzel-USA TODAY Sports
Rays vs Red Sox: MLB Predictions, Picks, and Expert Analysis
Get ready for an exciting showdown as the Tampa Bay Rays face off against the Boston Red Sox at the historic Fenway Park. Our team of MLB experts is here to provide you with a thorough analysis of this upcoming game, including predictions.
Team Analysis:
Tampa Bay Rays:
The Tampa Bay Rays, boasting a current record of 95-62, have demonstrated their prowess both at home and on the road. Their consistent performance throughout the season positions them as a formidable contender.
Hitting Analysis:
Isaac Paredes' impressive stats include 30 home runs and 95 RBIs, underscoring his power and impact on the Rays' offense. Despite the challenges they've faced, their batting average of .258 suggests they have the potential to generate runs, especially when facing a struggling Red Sox pitching staff.
Pitching Analysis:
Zach Eflin, the Rays' right-handed pitcher, boasts an impressive 15-8 record, a 3.44 ERA, and 182 strikeouts over 172.2 innings. Eflin's consistent performance on the mound positions him as a strong asset for the Rays in this game, particularly given the Red Sox's recent offensive struggles.
Boston Red Sox:
The Boston Red Sox, currently with a record of 76-80, have encountered difficulties throughout the season. Their struggles, both at home and on the road, have impacted their performance.
Hitting Analysis:
Rafael Devers has been a standout performer with 33 home runs and 98 RBIs. However, the Red Sox have grappled with generating consistent offense. Their batting average of .261 suggests they may continue to face challenges, especially when confronted by Zach Eflin's pitching prowess.
Pitching Analysis:
Tanner Houck, set to start for the Red Sox, holds a 5-9 record, a 4.92 ERA, and 91 strikeouts over 97.0 innings. While he has shown promise, the Rays' hitters, led by Isaac Paredes, present a formidable challenge for him.
Prediction:
Considering Zach Eflin's impressive pitching and the Red Sox's recent offensive struggles, we anticipate that the Tampa Bay Rays will secure a victory in this game. Eflin's ability to dominate the game from the mound, combined with the Rays' capacity to generate runs, positions them for a strong performance. Zach Eflin with an ERA of 6.43 and 21 strikeouts in 3 appearances against the Red Sox in his career while Tanner Houck has a 0-2 record with an ERA of 4.97 and 18 strikeouts in 4 appearances versus the Rays in his career. Expect the Rays to capitalize on the Red Sox's pitching vulnerabilities and secure a win.
Pick: Rays ML
Upgrade to View Prediction
#1

#2