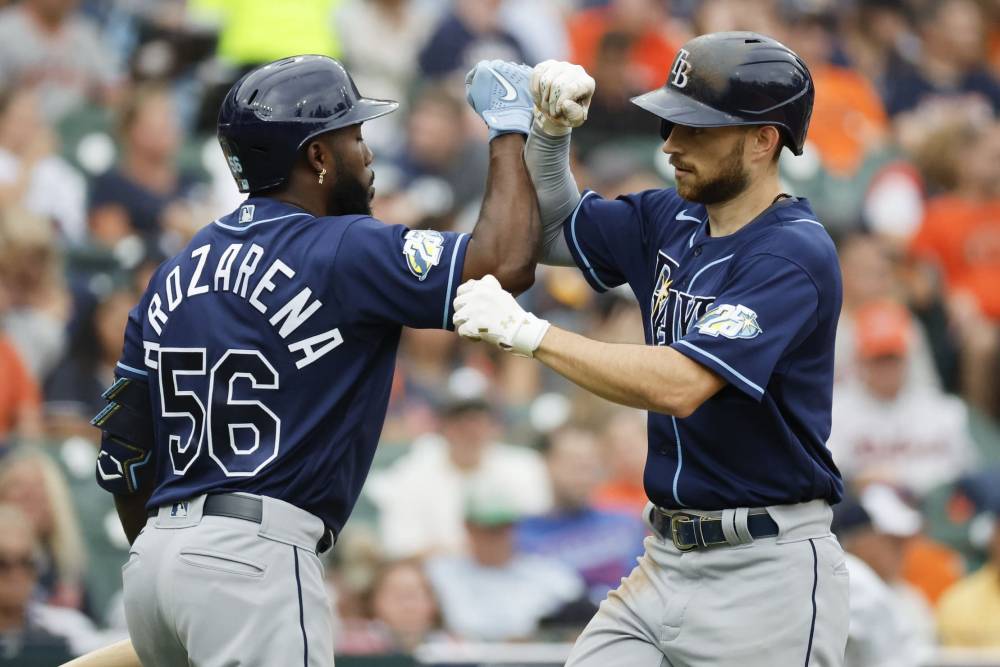 Rays vs Cardinals Prediction MLB Picks Today 8/10
Aug 10, 2023, 3:14:12 AM
© Rick Osentoski-USA TODAY Sports
St. Louis Cardinals vs Tampa Bay Rays: In-depth Preview
Game Overview
The upcoming clash between the St. Louis Cardinals and the Tampa Bay Rays is generating tremendous excitement among sports enthusiasts. On August 10, 2023, these two powerhouses of the baseball world will collide at the iconic Tropicana Field. The stakes are high as the Cardinals, with a current record of 50-65, strive to reverse their fortunes, while the Rays, standing strong at 69-47, aim to consolidate their position at the top.
St. Louis Cardinals Outlook
The Cardinals have faced their fair share of challenges this season, grappling with a 50-65 record. Their journey has been characterized by both triumphs and tribulations. A beacon of hope for the team, Nolan Arenado, has managed to amass an impressive tally of 24 home runs, igniting the stadium with each swing. In addition, Brendan Donovan has consistently delivered with a remarkable batting average of .284, standing as a testament to his precision and prowess at the plate.
Pitching Analysis
The Cardinals will pin their hopes on left-handed pitcher Matthew Liberatore to navigate the mound in this crucial clash. Liberatore's journey this season has been a rollercoaster, with a 1-4 record and an ERA of 6.93. While he has demonstrated flashes of brilliance, his struggle with maintaining consistency against formidable batting lineups has been evident. As the Cardinals rely on his arm, Liberatore's performance will undeniably play a pivotal role in shaping the outcome of the game.
Injury Report
Heading into this encounter, the Cardinals' roster enjoys a relatively clean bill of health, with only Masyn Winn and Tyler O'Neill listed as day-to-day. This bodes well for their preparations, ensuring that they can field their strongest lineup against the Rays' formidable challenge.
Tampa Bay Rays Outlook
The Tampa Bay Rays, in stark contrast, have enjoyed a stellar season that has seen them emerge as strong contenders for the coveted American League East title. The formidable batting prowess of Yandy Diaz, reflected in his impressive .318 batting average, has been a driving force behind the Rays' consistent success. Additionally, Isaac Paredes has played a pivotal role, contributing an astounding 67 RBIs to the team's impressive tally.
Pitching Analysis
Stepping onto the mound for the Rays is Zack Littell, a pitcher who embodies balance and precision. With a commendable record of 2-2 and an ERA of 4.04, Littell presents a formidable challenge to the Cardinals' batters. His ability to amass 31 strikeouts in 35.2 innings showcases his mastery in keeping hitters at bay, effectively dictating the rhythm of the game.
Injury Report
While the Rays possess undeniable depth and talent, they are not without their share of injury concerns. Both Shane McClanahan and Tyler Glasnow find themselves grappling with injuries. However, the team's depth and strategic rotations have allowed them to maintain their winning momentum despite these setbacks.
Prediction
As sports enthusiasts eagerly anticipate this showdown, predictions are rife about the outcome of this high-stakes clash. The prevailing sentiment points toward a favorable outcome for the Tampa Bay Rays, and here's why:
Home Field Advantage: The Rays boast an impressive home record of 38-20, establishing Tropicana Field as a fortress that instills fear in opponents.
Superior Pitching: The pitching duel promises to be a defining factor. Zack Littell's precision and ability to limit walks grant the Rays a distinct advantage over the Cardinals' Liberatore, who has struggled with consistency.
Offensive Dominance: The Rays have exhibited a formidable offensive prowess, outperforming the Cardinals in multiple aspects of batting. A higher slugging percentage and a greater number of home runs underscore their ability to swing the momentum in their favor.
Form and Momentum: The Rays' impressive overall record, coupled with their recent run of victories, positions them as the team with the upper hand. The confluence of form, confidence, and momentum may prove insurmountable for the Cardinals.
In conclusion, the Tampa Bay Rays' advantages in terms of home field dominance, pitching depth, offensive firepower, and overall team form solidify their status as the frontrunners in this impending clash. The endorsement of this prediction by ESPN Analytics, with a 68.9% favorability rating for the Rays, further bolsters the conviction in this outcome.
Upgrade to View Prediction
#1

last 30 days winnings
$1,040
#2

last 30 days winnings
$4,160
Yesterday winnings
($1,000)