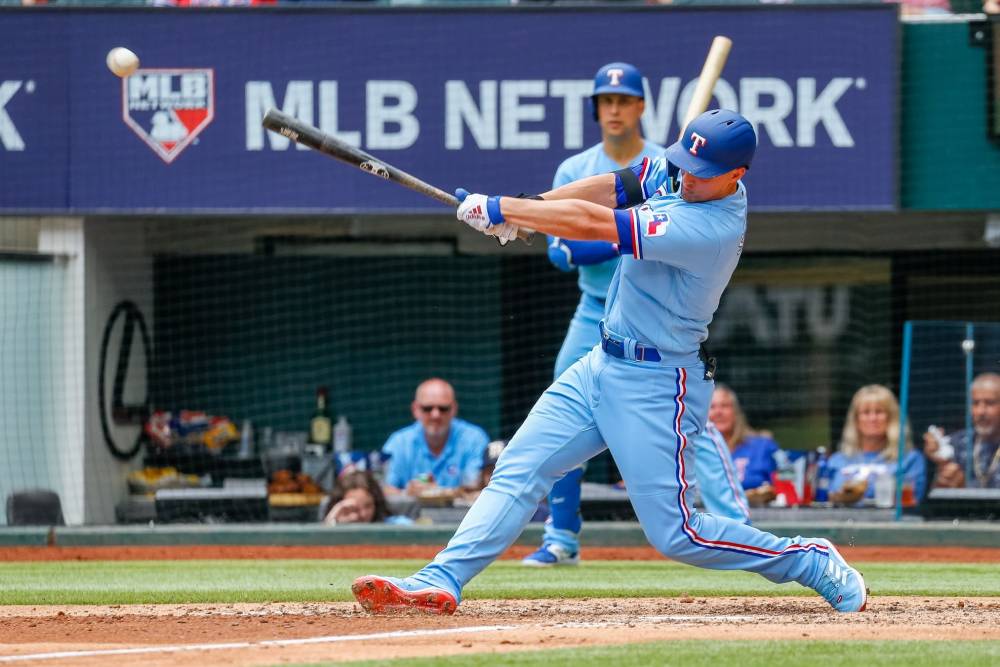 Pirates vs Rangers Prediction MLB Picks Free 5/22
May 22, 2023, 8:04:29 AM
© Andrew Dieb-USA TODAY Sports
Introduction
In this MLB prediction and picks article, we will provide a detailed analysis of the upcoming game between the Texas Rangers and Pittsburgh Pirates. As a baseball enthusiast, you can rely on our insights to make informed betting decisions. Our review will cover pitching analysis, hitting analysis, and injury updates for both teams. With this information, we will explain why the Texas Rangers are predicted to come out on top in this exciting matchup.
Texas Rangers: Pitching Analysis
The Texas Rangers boast a strong pitching rotation led by Dane Dunning. With a flawless 4-0 record, a stellar 1.69 ERA, and an impressive 0.88 WHIP, Dunning has consistently delivered exceptional performances on the mound. His ability to limit hits and strikeouts showcases his effectiveness as a top-tier pitcher. The Pirates will face a significant challenge when going up against Dunning and his dominant pitching repertoire.
Pittsburgh Pirates: Pitching Analysis
On the other side, the Pittsburgh Pirates will send Luis Ortiz to the mound. Although Ortiz has struggled with a 0-2 record and a 5.63 ERA, his limited innings make it difficult to draw definitive conclusions about his capabilities. The Pirates will be hopeful that Ortiz can showcase his potential and deliver a strong performance against the formidable Rangers lineup. However, based on his early struggles, it is likely that the Rangers will exploit his weaknesses and put runs on the board.
Texas Rangers: Hitting Analysis
Offensively, the Texas Rangers have been a force to be reckoned with this season. Adolis Garcia has been a standout player, leading the team with 14 home runs and 49 RBIs, while Marcus Semien has contributed with a batting average of .305. The Rangers' lineup boasts a combination of power and consistency, making it challenging for opposing pitchers to navigate through their stacked batting order. With their hitting prowess, the Rangers have the potential to generate significant runs in this game.
Pittsburgh Pirates: Hitting Analysis
The Pittsburgh Pirates have had their fair share of offensive struggles this season. Bryan Reynolds has been a bright spot with a .282 batting average and 27 RBIs, but overall, the team has struggled to consistently produce runs. Facing a formidable pitcher like Dane Dunning, the Pirates will need to step up their hitting game and find ways to overcome his dominant pitching. Without a significant improvement in their hitting performance, the Pirates may struggle to keep pace with the Rangers' offensive output.
Texas Rangers: Injury Update
The Texas Rangers have relatively few injury concerns heading into this game. While Jacob deGrom and Kyle Funkhouser are both on the injury list, their absence is not expected to significantly impact the team's performance in this matchup. The Rangers can rely on their strong pitching staff and depth in the lineup to overcome any minor setbacks caused by these injuries.
Pittsburgh Pirates: Injury Update
The Pittsburgh Pirates have also faced minimal injury concerns. Duane Underwood Jr. is listed as day-to-day, but his absence is unlikely to have a major impact on the team's overall performance. Vince Velasquez's placement on the 15-day injured list may be more notable, but the Pirates possess the necessary depth to compensate for his absence.
Prediction:
Considering the pitching dominance of Dane Dunning, the formidable hitting lineup of the Texas Rangers, and the Pirates' struggles both offensively and defensively, it is highly likely that the Rangers will come away with a victory in this matchup. The Rangers' pitching staff, led by Dunning, should effectively neutralize the Pirates' offense, while their own hitting lineup is capable of generating significant runs against Luis Ortiz. Additionally, the Rangers' recent winning streak and their superior overall record further support their status as favorites in this game.
Pick: Rangers ML
#1

#2

last 30 days winnings
$930
#7

last 30 days winnings
$950