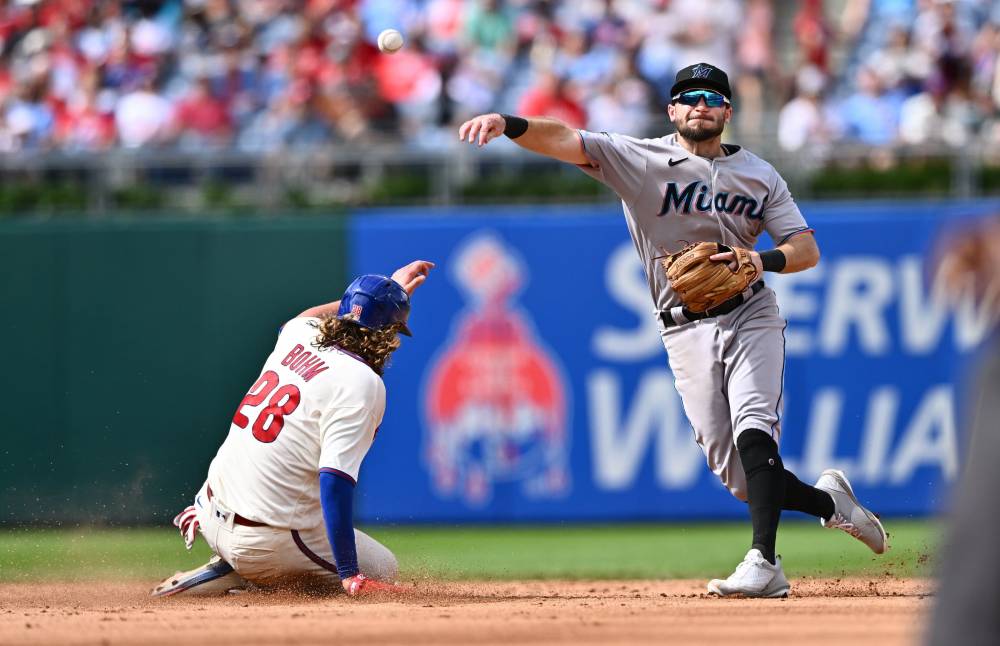 Phillies vs Marlins Prediction MLB NL Wild Card Game 1 10/3
Oct 2, 2023, 8:11:46 PM
© Kyle Ross-USA TODAY Sports
Marlins vs Phillies: NL Wild Card - Game 1 Predictions
The NL Wild Card Game 1 is upon us, and it promises to be a thrilling showdown between the Miami Marlins and the Philadelphia Phillies. Both teams have fought hard throughout the regular season to earn this coveted spot in the playoffs. In this article, we'll break down the key factors influencing this game and explain our final prediction.
Game Details
Date: October 3, 2023
Time: 5:00 PM
Location: Citizens Bank Park, Philadelphia, Pennsylvania
Capacity: 42,901
Line: Phillies (-170)
Over/Under: 7.5
Team Analysis
Miami Marlins
The Miami Marlins finished the regular season with an 84-78 record, securing their place in this crucial playoff game. Let's dive into their strengths and weaknesses for this matchup.
Pitching Analysis
The Marlins will send left-handed pitcher Jesús Luzardo (#44) to the mound. Luzardo boasts an impressive career record, and his performance against the Phillies has been noteworthy. In 5 career appearances against Philadelphia, Luzardo holds an undefeated record of 3-0 with a stellar 3.26 ERA.
Luzardo's ability to keep opposing hitters at bay could prove to be a pivotal factor in this game. He has shown consistency and poise on the mound, which could contribute to a low-scoring affair.
Batting Analysis
While the Marlins have demonstrated offensive prowess throughout the season, they will face a formidable opponent in Phillies' ace Zack Wheeler. Miami's batters, including Jorge Soler and Kyle Schwarber, will need to bring their A-game to counter Wheeler's pitching dominance.
Philadelphia Phillies
The Philadelphia Phillies finished the regular season with a strong 90-72 record, earning their place in the NL Wild Card Game 1. Here's a closer look at their strengths and what they bring to this matchup.
Pitching Analysis
The Phillies will rely on right-handed pitcher Zack Wheeler (#45) to lead their pitching rotation. Wheeler has been exceptional against the Marlins in his career, with a record of 10-4 and a remarkable 2.48 ERA in 22 appearances.
Wheeler's ability to control the game and keep runners off the bases is a testament to his skill as a pitcher. His presence on the mound is a significant advantage for the Phillies.
Batting Analysis
Both teams boast potent hitters. For the Phillies, Bryce Harper stands out with his impressive batting average and ability to produce runs. On the Marlins' side, Bryan De La Cruz has been a consistent contributor with 78 RBIs and 19 home runs. However, they'll face strong pitching opponents in this crucial matchup.
Prediction
Considering the pitching strength of both Luzardo and Wheeler, along with their impressive records against their respective opponents, we predict that this NL Wild Card Game 1 will be a tightly contested, low-scoring affair.
With Luzardo and Wheeler's ability to dominate on the mound, it's likely that runs will be at a premium in this game. Both pitchers have historically performed well against their opponents, and this trend is likely to continue in this high-stakes playoff clash.
Therefore, the best bet for this matchup is the under of 7.5 runs. Expect a pitcher's duel, with both teams struggling to manufacture runs against elite pitching.
Conclusion
The NL Wild Card Game 1 between the Marlins and the Phillies promises to be a memorable showdown. While both teams have shown their mettle throughout the regular season, it's the pitching prowess of Luzardo and Wheeler that sets the stage for a low-scoring affair.
If you're looking to make a bet, our recommendation is to go with the under of 7.5 runs. Don't miss this exciting matchup as these two teams battle for a chance to advance in the playoffs.
For more expert MLB analysis, predictions, and betting tips, stay tuned to KingPin.pro.
Pick: Under 7.5 -110
Upgrade to View Prediction
#1

#2

last 30 days winnings
$930