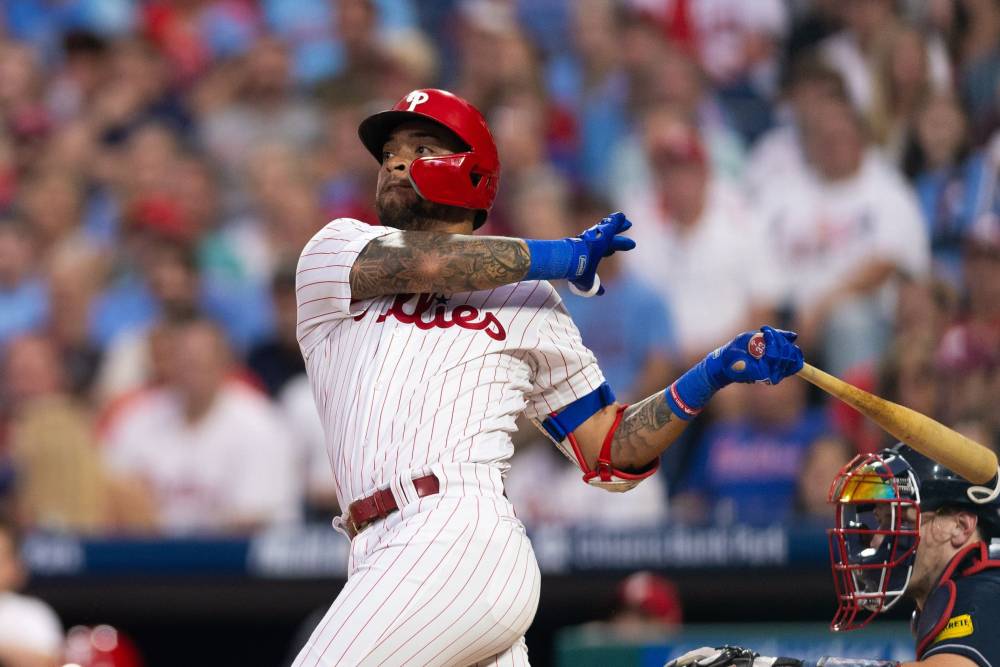 Phillies vs Braves Prediction MLB Picks Today 9/12
Sep 12, 2023, 12:18:07 AM
© Bill Streicher-USA TODAY Sports
Braves vs. Phillies: MLB Predictions, Picks, and Expert Analysis
The Atlanta Braves are set to take on the Philadelphia Phillies at Citizens Bank Park in what promises to be an exciting MLB matchup. In this in-depth preview, we'll provide expert analysis and explainour final prediction.
Game Information:
Atlanta Braves:
The Atlanta Braves have had an exceptional season, currently holding a record of 94-49. On the road, they've posted a formidable 47-24 record.
Max Fried will take the mound for the Braves, boasting an impressive 7-1 record and a 2.70 ERA this season.
Batting Leaders:
Matt Olson, with a staggering 48 home runs and 123 RBIs, has been a powerhouse in the Braves' lineup. His ability to drive in runs could play a crucial role in the outcome of this game.
Ronald Acuna Jr. has been outstanding with a .336 batting average, providing consistency and power to the Braves' offense.
Philadelphia Phillies:
The Philadelphia Phillies have also had a solid season, currently holding a record of 78-65. They've performed well at home, with a 42-29 record.
Zack Wheeler will be the starting pitcher for the Phillies, and his previous performance against the Braves is a significant point of interest.
Batting Highlights:
Bryce Harper, with a .296 batting average, has been a key contributor to the Phillies' offense, providing both power and consistency.
Matt Olson leads the team with 123 RBIs and 48 home runs, making him a force to be reckoned with in the lineup.
Previous Performance:
In a previous matchup against the Braves, Zack Wheeler displayed his brilliance by allowing no runs and only three hits. This performance is a testament to his ability to stifle the Braves' offense, making the Phillies strong contenders in this game.
Prediction
Considering Zack Wheeler's outstanding previous performance against the Braves, the Philadelphia Phillies have a significant advantage in this game. Wheeler's ability to limit the Braves' scoring opportunities can be a game-changer.
Combined with the Phillies' own offensive prowess, they are well-positioned to secure a victory in this matchup. The Phillies will aim to capitalize on Wheeler's dominance on the mound and generate enough runs to outscore the Braves.
With Zack Wheeler leading the way, the Philadelphia Phillies are the favorites to win this game, and betting on them to secure the victory is a sound choice. The Braves have already clinched the playoffs while the Phillies are still trying to secure a spot so expect them to play hard on this game.
Pick: Phillies ML +100
Upgrade to View Prediction
#1

last 30 days winnings
$1,040
#2

last 30 days winnings
$7,630