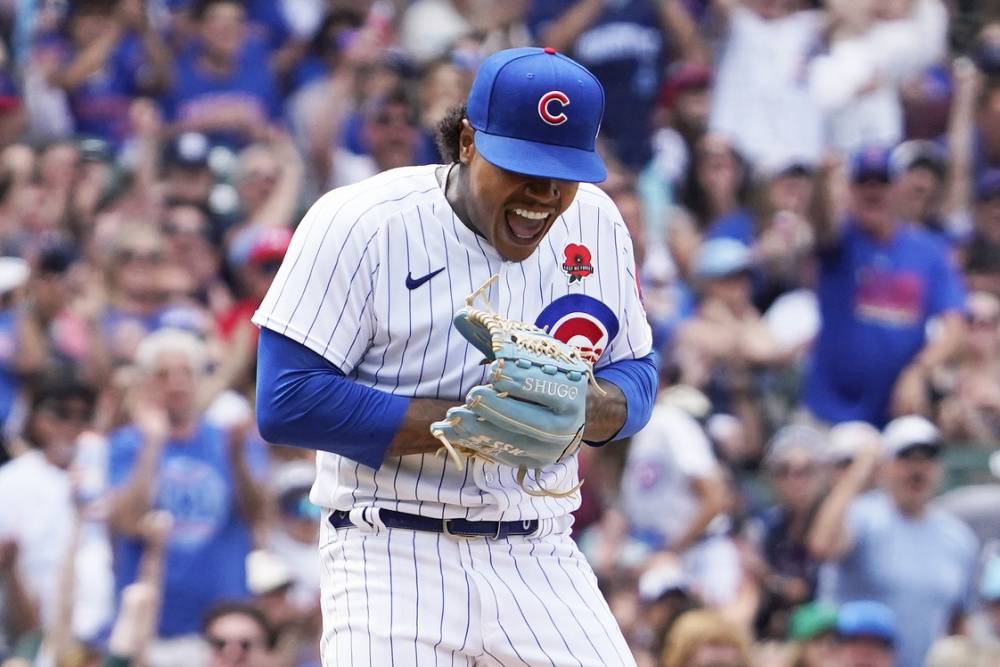 Padres vs Cubs Prediction MLB Picks Today 6/4
Jun 4, 2023, 1:31:48 AM
© David Banks-USA TODAY Sports
Preview
As we delve into the MLB schedule, a fascinating match-up emerges this Saturday, June 4th, between the Chicago Cubs and the San Diego Padres at Petco Park. Given current form, the Cubs, standing at 25-31, are slated to put up a robust show against the 26-31 Padres.
Let's get into the nitty-gritty of the forthcoming game, focusing on why a Cubs win is highly likely, especially considering Marcus Stroman's exceptional ongoing season.
Starting Pitchers
The Cubs have their star pitcher, Marcus Stroman, as their probable starter for this game. Stroman, with a win-loss record of 5-4, has been the standout performer for the Cubs this season. He has pitched 73 innings, striking out 62 while maintaining a brilliant ERA of 2.59 and a WHIP of 0.99. Stroman's command and control have been noteworthy, and his capacity to get himself out of jams has been a defining attribute of his current season.
On the other side, the Padres are expected to start with Ryan Weathers. Weathers, while having a respectable ERA of 4.28 and a WHIP of 1.37, hasn't matched Stroman's form. His strikeout count stands at 22 over 33.2 innings, with a win-loss record of 1-3.
Hitters and Recent Form
Chicago's offensive line-up features Patrick Wisdom, who currently holds 14 home runs and 28 RBIs. With Seiya Suzuki maintaining a batting average of .288, the Cubs' batting order shows signs of being able to contend with Weathers' pitching.
The Padres, though they have the formidable Juan Soto with 10 home runs and 26 RBIs, have been struggling as a team. Their overall average stands at .220, which is less than the Cubs' average of .252.
Team Injuries and Impact
The Cubs enter this game in full strength, with no reported injured players. This clean bill of health gives them a competitive advantage, considering they can field their strongest lineup without any constraints.
On the other hand, the Padres have a few notable injuries that may impact their performance. Starting pitcher Seth Lugo and catcher Luis Campusano are both on the Injured List, along with designated hitter Nelson Cruz. The absence of these key players may create vulnerabilities in the Padres lineup.
Streaks and Standings
Analyzing the recent form of both teams, the Cubs are coming off a 2-1 win against the Padres in their previous outing. Despite their overall standing, they have shown promise, including a tightly contested series against the Tampa Bay Rays.
The Padres, on the other hand, have experienced a bit of a struggle recently. They are coming off a loss to the Cubs and have had a mixed run in their last few games. Their standing in the National League West is also slightly below the Cubs, with a winning percentage of .456 compared to the Cubs' .446.
Prediction
Considering the pitching matchup, recent form, and batting lineups, the Cubs seem poised to take the win in this game. Marcus Stroman has been a significant factor in the Cubs' successes this season, and his stellar form gives Chicago a substantial edge.
Stroman's low ERA and high strikeout rate reveal his capacity to control the game, and if the Cubs' batting line-up can take advantage of Weathers, they should secure the victory. Given these factors, it's likely that the Cubs, with Stroman on the mound, will emerge victorious in this contest.
Pick: Cubs ML
Upgrade to View Prediction
#1

last 30 days winnings
$1,040
#2

last 30 days winnings
$7,630