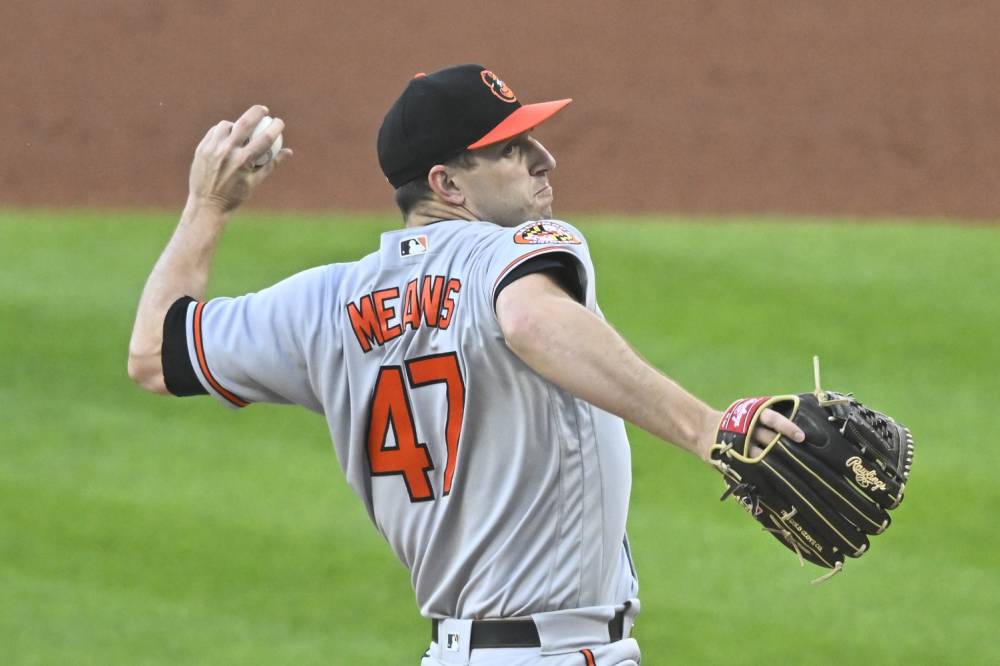 Orioles vs Red Sox Prediction MLB Picks Free 9/29
Sep 28, 2023, 7:13:56 PM
© David Richard-USA TODAY Sports
Orioles vs Red Sox: MLB Predictions, Picks, and Expert Analysis
Get ready for an intense matchup as the Boston Red Sox face the Baltimore Orioles at Oriole Park at Camden Yards. Our team of MLB experts is here to provide you with a detailed analysis of this game, including our prediction for the outcome.
Game Details:
Date: September 29, 2023
Time: 4:05 PM
Location: Oriole Park at Camden Yards, Baltimore, Maryland
Capacity: 45,971
Line: Orioles (-210)
Over/Under: 8.5
Team Analysis:
Boston Red Sox:
The Boston Red Sox, with a current record of 76-82, are concluding their season.
Hitting Analysis:
Rafael Devers leads the Red Sox with 33 home runs and 98 RBIs, providing a significant offensive boost. Despite a challenging season, the Red Sox have displayed moments of brilliance.
Throughout the year, the Red Sox's batting has shown sparks of excellence, with standout performances from players like Xander Bogaerts and Alex Verdugo. However, they are up against a formidable opponent in the Orioles.
One aspect to watch is how the Red Sox approach John Means on the mound. Means has exhibited exceptional control and precision, and the Red Sox batters will need to come up with a strategic game plan to challenge him.
Pitching Analysis:
Nick Pivetta will be the starting pitcher for the Red Sox, holding a 9-9 record with a 4.25 ERA. Pivetta has had his moments of brilliance this season, offering the Red Sox solid outings. However, he's facing a red-hot Orioles lineup.
Pivetta's performance will be pivotal in this game. He must effectively navigate the Orioles' hitters and avoid early trouble. The Red Sox's bullpen will also play a crucial role, especially in the late innings.
Baltimore Orioles:
The Baltimore Orioles, boasting a remarkable record of 99-59, are in the midst of a sensational season.
Hitting Analysis:
Gunnar Henderson leads the Orioles with 28 home runs and 82 RBIs, igniting their offense. The Orioles have been on an extraordinary run late in the season and have their eyes set on bigger goals.
One of the Orioles' standout qualities this year has been their consistent offensive production. Key contributors like Cedric Mullins and Trey Mancini have been instrumental alongside Henderson.
The Orioles' approach at the plate revolves around patience and power. They tend to work deep into counts, forcing opposing pitchers into unfavorable situations. This strategy will be a key factor against Nick Pivetta and the Red Sox bullpen.
Pitching Analysis:
John Means will be the starting pitcher for the Orioles, boasting a 1-1 record with a stellar 2.60 ERA. Means has been a revelation, showcasing pinpoint control and efficiency on the mound.
Means' ability to mix his pitches effectively has been a highlight of his game. He keeps hitters guessing with his diverse arsenal, and if he maintains control, the Red Sox batters will face a daunting challenge.
The Orioles' bullpen, anchored by reliable closer Cole Sulser, has been consistent throughout the season. If they secure a late-game lead, the Orioles are in an excellent position to clinch the victory.
Prediction:
With the Orioles enjoying an exceptional season and the Red Sox nearing the conclusion of theirs, we predict that the Baltimore Orioles will emerge victorious in this contest.
The Orioles have been playing with remarkable consistency as they pursue greater postseason aspirations. John Means' stellar pitching and the Orioles' potent lineup make them the clear favorites in this matchup.
If you're considering a bet, supporting the Baltimore Orioles is a wise choice as they continue their quest for postseason glory.
For more expert MLB analysis, predictions, and betting tips, stay tuned to KingPin.pro.
Pick: Orioles ML -210
#1

#2

last 30 days winnings
$930