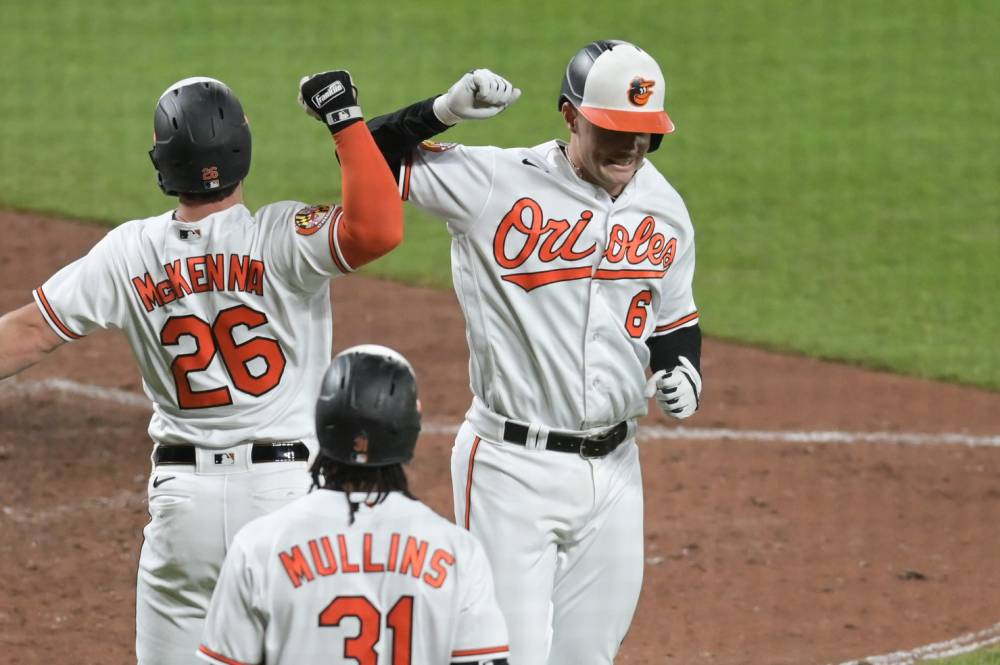 Orioles vs Angels Prediction MLB Picks Free 5/17
May 17, 2023, 7:28:07 AM
© Tommy Gilligan-USA TODAY Sports
Introduction
In a highly anticipated matchup, the Los Angeles Angels will face off against the Baltimore Orioles at Oriole Park at Camden Yards. Both teams have shown promising performances this season, and fans are eager to see who will come out on top. In this article, we'll provide an extensive review of each team, analyzing their pitching and hitting strengths, injuries, and ultimately give a prediction.
Pitching Analysis
The Angels will send Griffin Canning to the mound as their starting pitcher. Canning has had a decent season so far, with a record of 2-1 and an ERA of 6.38. While he has shown flashes of brilliance, Canning has struggled with consistency and has allowed four home runs in 24 innings. He will need to find his rhythm early in the game to keep the powerful Orioles' lineup in check.
On the other side, the Orioles will rely on Kyle Bradish as their starting pitcher. Bradish has displayed potential with a 1-1 record and a 4.56 ERA. He has shown good command, limiting walks and striking out 24 batters in 25.2 innings. However, Bradish needs to be cautious against the potent Angels' hitters, who can quickly capitalize on any mistakes.
Hitting Analysis
The Angels boast a formidable lineup anchored by the likes of Hunter Renfroe and Shohei Ohtani. Renfroe has been a power threat, hitting 10 home runs and driving in 28 runs with a batting average of .256. Ohtani, a true two-way player, has been outstanding with a .296 batting average, 9 home runs, and 29 RBIs. The Orioles' pitching staff will have their hands full containing these dangerous hitters.
The Orioles, however, have been no slouches at the plate themselves. Ryan Mountcastle has been their standout performer, contributing 9 home runs and 29 RBIs. Austin Hays has also been impressive, boasting a .299 batting average and providing consistent production. The Orioles' lineup has shown the ability to score runs consistently, and they will look to take advantage of any pitching mistakes made by the Angels.
Injuries
The Angels have dealt with some minor injuries recently, with Tucker Davidson listed as day-to-day. Although his absence won't have a significant impact on their overall performance, it's worth monitoring if he is unable to play. The Orioles, on the other hand, have Ryan McKenna listed as day-to-day and Ramon Urias on the 10-day injured list. While their injuries aren't major concerns, they could affect the team's depth and defensive prowess.
Prediction
Considering the strengths and weaknesses of both teams, the Orioles have the edge in this matchup. Their lineup has been firing on all cylinders, with Mountcastle and Hays leading the charge. Meanwhile, the Angels' pitching staff has struggled with consistency, and Canning's recent performances have raised concerns.
Furthermore, the Orioles' home-field advantage at Oriole Park at Camden Yards cannot be underestimated. With the support of their passionate fans, the Orioles have a strong record at home, including a 14-7 mark this season. This familiarity and comfort at their home stadium give them an additional boost.
Taking all these factors into account, it's likely that the Orioles will come out on top in this matchup against the Angels. Their potent lineup, combined with the inconsistencies in the Angels' pitching staff, gives the Orioles a significant advantage. Additionally, the Orioles' success at home and the support of their passionate fans create an atmosphere that energizes the team and puts additional pressure on their opponents.
Pick: Orioles ML
#1

#2

#5