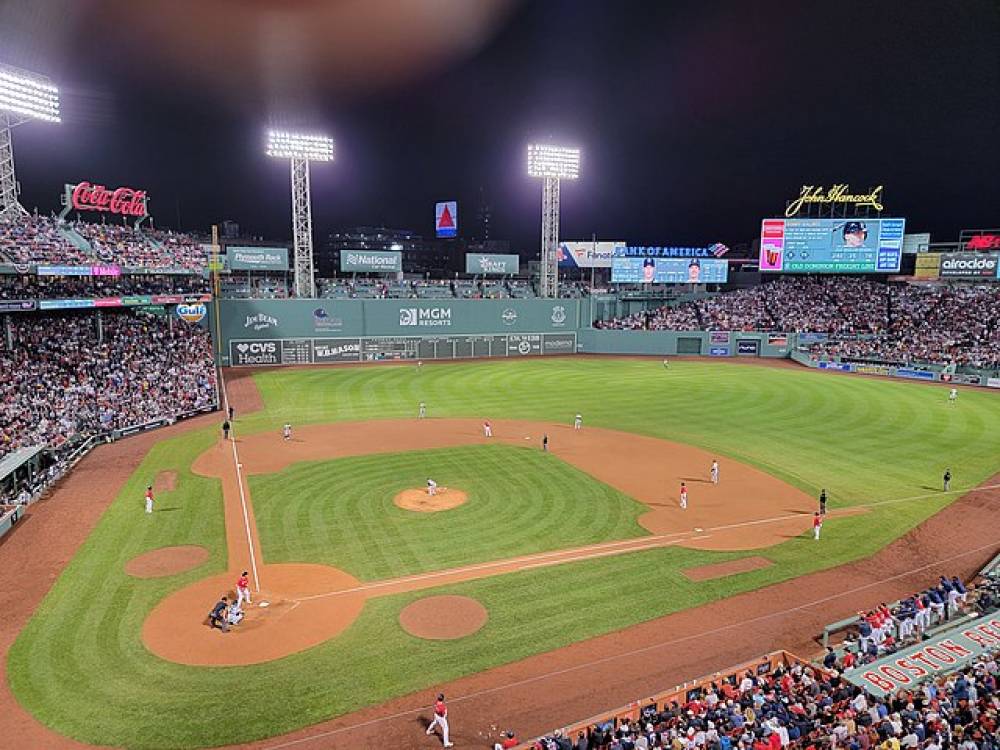 New York Yankees vs Boston Red Sox Prediction - 3/9/23
Mar 9, 2023, 2:32:33 AM
The rivalry between the Boston Red Sox and the New York Yankees is one of the most heated in all of sports, and the upcoming game on March 9, 2023, is sure to be a highly anticipated match-up. Fans will be eagerly tuning in to see how these two talented teams stack up against each other, and they'll be able to do so from the comfort of their own homes thanks to the Kingpin.pro iOS and Android app.
Boston Red Sox
The Boston Red Sox are definitely the team to watch this season as they have yet to suffer a loss, which puts them in a great position to continue their winning streak against the Yankees. With Christian Arroyo and Rafael Ortega leading the team's hitting with impressive home runs and RBIs, they are a force to be reckoned with. Not to mention, Tyler Dearden's perfect hitting record of 1.000 with a 1.000 OBP and 1.000 SLG makes him a valuable asset to the team.
However, the Red Sox will have to make do without some of their key players due to injuries, including Justin Turner, Garrett Whitlock, James Paxton, Connor Wong, and Adalberto Mondesi. Despite these setbacks, the team has shown resilience and depth in their line-up, and they will surely be putting their best foot forward in this upcoming game.
In addition to their impressive hitting, the Red Sox have been backed up by a strong pitching line-up. With an impressive 3.00 ERA and 1.21 WHIP, they have kept their opponents at bay and have been able to keep themselves in games. Although the starting pitcher for this game is yet to be announced, the team can rely on their strong bullpen, with Matt Barnes and Darwinzon Hernandez both earning saves for the team.
New York Yankees
The New York Yankees have had an up-and-down start to the 2023 season, with a 7-5 record in their first twelve games. They will be looking to get back on track against the Boston Red Sox in this upcoming game. The Yankees' hitting has been led by Mickey Gasper, who is currently batting a perfect 1.000 with a 1.000 OBP and 2.000 SLG, which is impressive. Oswaldo Cabrera has also been a key contributor, with two home runs and seven RBIs.
However, the Yankees have struggled with their pitching, sporting a 5.20 ERA and a 1.24 WHIP. Their starting pitcher for this game is listed as Nestor Cortes, but he is currently out due to injury, so the Yankees will need to turn to their bullpen early on in the game. The bullpen has been inconsistent as well, with Zack Britton and Jonathan Loaisiga both having blown saves in their last few games. It remains to be seen who will step up to fill the void left by Cortes.
Despite their pitching struggles, the Yankees have the potential to turn things around with their hitting. They have several key players who are capable of producing big numbers, including Gasper and Cabrera. Additionally, they have a strong defensive lineup that could help keep the Red Sox from scoring too many runs.
Prediction:
Looking at the statistics and player lineup, it seems like the Boston Red Sox have a good chance of winning the upcoming game against the New York Yankees. Their hitting has been on point, with Christian Arroyo leading the team with two home runs and seven RBIs, and Rafael Ortega following closely with two home runs and five RBIs. Tyler Dearden is also hitting perfectly with a 1.000 AVG, OBP, and SLG.
Meanwhile, the Yankees have been struggling with their pitching with a 5.20 ERA and 1.24 WHIP, which is a worrying statistic for the team. Their starting pitcher Nestor Cortes, who has been performing well in previous games, is currently out due to injury. Although their bullpen has some good players like Zack Britton and Jonathan Loaisiga, they have been inconsistent and prone to making mistakes.
In addition, the Yankees will be missing some key players due to injuries, including Tommy Kahnle and Nestor Cortes. This could impact the team's performance and give the Red Sox an advantage. On the other hand, the Red Sox have a few players out due to injury, but they still have a solid lineup and a strong bullpen to support them.
Based on these factors, our prediction is that the Boston Red Sox will win the game with a final score of 5-3. They have the edge in pitching and a strong hitting lineup, which could make it difficult for the Yankees to catch up. However, it's worth noting that anything can happen in baseball, and the game could go either way.
Pick: Boston Red Sox
KingPin.pro users can stay updated on the latest odds and game information for this and other upcoming games by downloading the iOS or Android app.
#1

#2