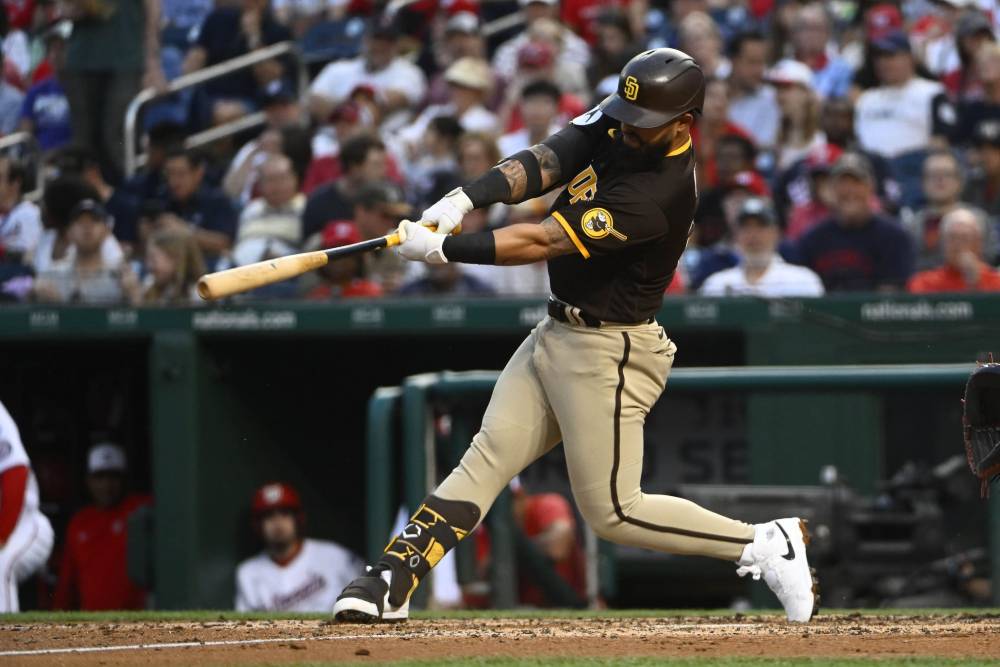 Nationals vs Padres Prediction MLB Experts Picks 5/25
May 25, 2023, 12:59:33 AM
© Brad Mills-USA TODAY Sports
Introduction:
The Nationals and Padres are set to face off in an exciting MLB matchup. Both teams are looking to build momentum and secure a victory. In this article, we will provide an extensive review of each team, including pitching analysis, hitting analysis, and a breakdown of injuries.
Pitching Analysis:
San Diego Padres:
Blake Snell will take the mound for the Padres. He has struggled this season, posting a 1-6 record with a 5.40 ERA. Snell has had difficulty finding consistency, allowing 43 hits and 27 walks in 45 innings.
The Padres' bullpen has been relatively solid, with a collective ERA of 3.92. However, they have shown some vulnerability, giving up key runs in certain situations.
Washington Nationals:
Jake Irvin is the probable starter for the Nationals. He has a 1-2 record with a 5.50 ERA. Irvin has shown flashes of potential but needs to improve his command to limit walks and hits.
The Nationals' bullpen has struggled, with a team ERA of 4.40. They have faced challenges in closing out games and need to be more effective in high-pressure situations.
Hitting Analysis:
San Diego Padres:
The Padres' lineup features strong hitters like Juan Soto and Lane Thomas. Soto leads the team with nine home runs, while Thomas has contributed seven homers. Their ability to drive in runs can make a significant impact on the game's scoring.
Washington Nationals:
The Nationals' lineup is led by Xander Bogaerts and Joey Meneses. Bogaerts brings consistency with a .261 batting average, while Meneses has shown power with seven home runs. Their ability to produce runs will be crucial in reaching the over of 9.5 runs.
Injury Report:
The Padres have a few key players on the injured list, including Adrian Morejon, Nabil Crismatt, Drew Pomeranz, and Manny Machado. The absence of Machado, in particular, affects the team's offensive firepower.
The Nationals have several players dealing with minor injuries, including Cole Henry, Matt Cronin, Israel Pineda, Victor Robles, and Sean Doolittle. While these injuries may have some impact, they are not expected to significantly alter the team's performance.
Prediction
Considering both teams' pitching struggles and the potential offensive power in their lineups, we predict a high-scoring game. Here's why the over of 9.5 runs is the best bet:
Pitching inconsistencies: Both Blake Snell and Jake Irvin have struggled with their command and given up runs consistently this season. Their performances indicate the potential for the opposing teams to generate offense and push the score over 9.5 runs.
Hitting firepower: The Padres and Nationals boast talented hitters who can produce runs and contribute to a high-scoring game. Players like Juan Soto, Lane Thomas, Xander Bogaerts, and Joey Meneses have shown the ability to hit for power and drive in runs.
Recent performances: Both teams have been involved in games with high run totals recently, further supporting the expectation of a high-scoring affair.
In conclusion, expect an offensive showdown between the San Diego Padres and Washington Nationals. With pitching inconsistencies and strong hitting lineups, the over of 9.5 runs is the best bet for this MLB matchup.
Pick: Over 9.5 runs
Upgrade to View Prediction
#1

#2

last 30 days winnings
$930
#7

last 30 days winnings
$950