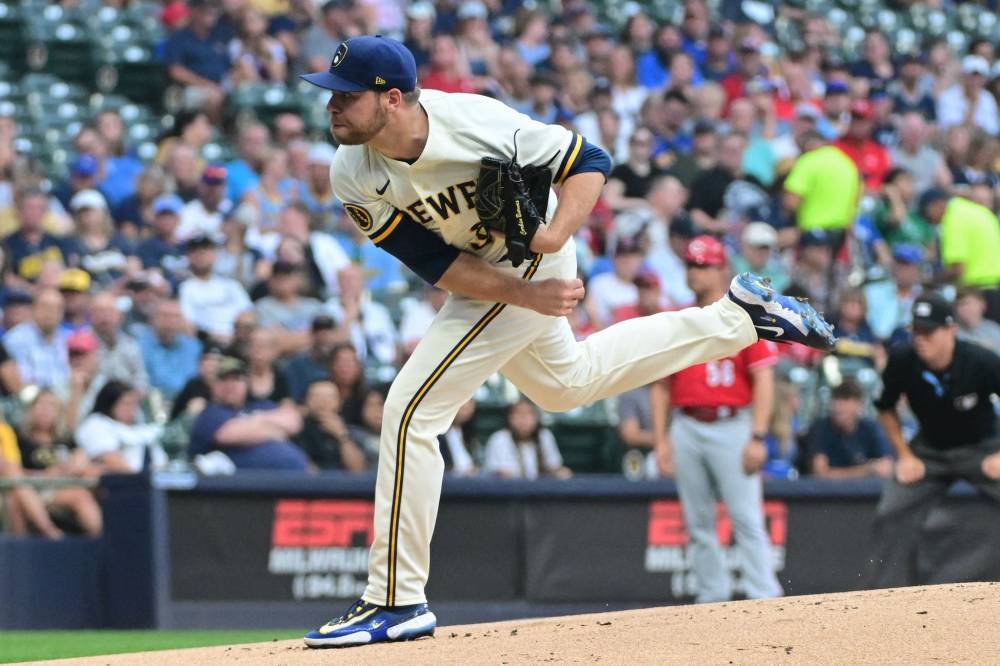 Nationals vs Brewers Prediction MLB Picks Free 7/31
Jul 31, 2023, 1:57:00 AM
© Benny Sieu-USA TODAY Sports
MLB Experts Picks: Brewers vs Nationals Detailed Game Analysis
The Milwaukee Brewers and Washington Nationals are set to clash at Nationals Park. Keep up with the latest MLB picks for today and join the active community of sports and betting enthusiasts on the KingPin.pro's iOS and Android app.
Milwaukee Brewers: A Closer Look
Pitching Analysis
Corbin Burnes is the starting pitcher for the Brewers, boasting an impressive 9-6 record. He has a strong 3.46 ERA and a WHIP of 1.04 over 127.1 innings. Burnes' performance has been consistently excellent, which bodes well for the Brewers' defense.
Hitting Analysis
The Brewers' offensive line is led by Christian Yelich and Willy Adames, who have been key contributors in terms of runs and home runs. The Brewers, however, have a team batting average of .233, indicating a need for improvement in their overall offensive play.
Injuries
The Brewers have recently placed several players on the injury list, including key pitchers like Justin Wilson and Julio Teheran, which could impact their game strategy.
Washington Nationals: A Closer Look
Pitching Analysis
The Nationals have chosen Jake Irvin as their starting pitcher. Irvin has a 3-5 record, with a 4.96 ERA and a WHIP of 1.43 over 74.1 innings. His performance has been inconsistent, which the Brewers' hitters might exploit.
Hitting Analysis
The Nationals' offense is led by Lane Thomas and Joey Meneses, both of whom have displayed consistent performance. However, the team's batting average stands at .261, suggesting room for improvement.
Injuries
The Nationals have several key players on the injury list, including reliever Tanner Rainey, which could affect their game performance and strategy.
Prediction
Based on our detailed analysis, we predict a win for the Brewers in this matchup. Several reasons support this prediction. Firstly, Corbin Burnes' strong pitching performance is likely to give the Brewers an upper hand over the Nationals. Secondly, the Brewers' hitters, notably Christian Yelich and Willy Adames, should be able to exploit the inconsistencies in Jake Irvin's pitching. Moreover, the Nationals have key players on the injury list, which might weaken their game performance. Lastly, the Brewers' decent away record suggests their capability to perform well in away games, providing them an edge in this matchup.
While this analysis provides a guide for your betting decisions, remember that sports outcomes are inherently unpredictable. Bet responsibly, and for more MLB expert picks, join the discussion on KingPin.pro.
Pick: Brewers ML -185
#1

last 30 days winnings
$1,040
#2

last 30 days winnings
$7,630
#3

last 30 days winnings
$2,670