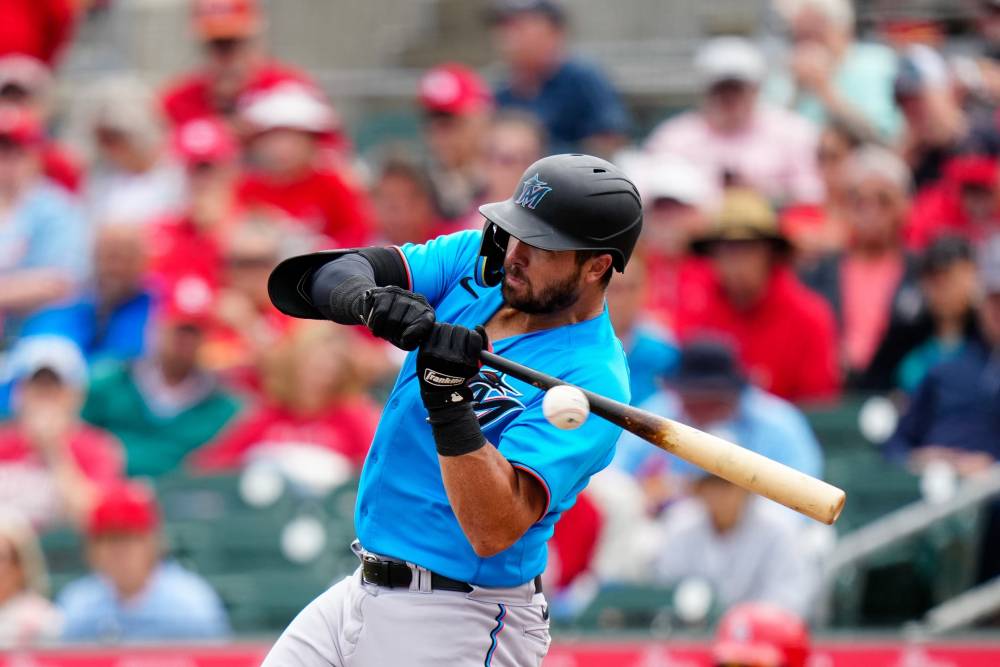 MLB Picks and Predictions: Astros vs Marlins on 3/21
Mar 21, 2023, 1:08:13 AM
Photo Credit: © Rich Storry-USA TODAY Sports
MLB Spring Training: Astros vs Marlins
The Houston Astros are set to take on the Miami Marlins in a Spring Training matchup, and baseball fans around the world are eagerly awaiting the outcome of this exciting game. KingPin.pro provides expert MLB predictions and free MLB picks for today, so we're taking a closer look at both teams to predict the outcome of this game.
Houston Astros
The Houston Astros have had a somewhat lackluster performance this Spring Training, with a 9-9 record, 5-3 at home. They are currently sitting in the middle of the pack in the Grapefruit League standings, and their lack of consistency has left fans wondering what to expect in the upcoming season.
Offensively, the Astros have had some standout performers, including Jose Altuve, who has been batting .421 in 19 at-bats. Yordan Alvarez has also been impressive, hitting .353 with a home run and four RBIs. However, their pitching staff has been less consistent, with an ERA of 4.13.
Miami Marlins
On the other hand, the Miami Marlins have struggled in Spring Training, with a record of 6-14, 3-7 away but theyhave won 3 of their last 5 games including the last win against the Astros. They currently sit at the bottom of the Grapefruit League standings, with a lot of work to do if they hope to be competitive in the upcoming season.
Offensively, the Marlins have been led by Garrett Cooper, who has been hitting .324 with seven RBIs and a home run. However, the team as a whole has struggled at the plate, with a team batting average of .229. Their pitching staff has also struggled, with an ERA of 5.82.
.
Prediction
While the Astros have had some strong individual performances, their lack of consistency as a team is cause for concern. The Marlins, on the other hand, have been steadily improving throughout Spring Training, and their recent win against the Astros shows that they are capable of competing against stronger opponents.
Additionally, the Marlins have a strong starting rotation that includes Sandy Alcantara and Pablo Lopez, both of whom have had solid performances in Spring Training. Their offense may not be the strongest, but they have shown signs of improvement, and their young talent gives them plenty of potential for the future.
In conclusion, while the Houston Astros have had some standout performers this Spring Training, their inconsistency as a team is concerning, and the Miami Marlins have shown signs of improvement and potential. Our experts predict that the Marlins will come out on top in their upcoming game against the Astros.
Pick: Marlins
Are you an MLB fan looking for the best baseball picks and parlays for your next game night? Look no further than KingPin.pro, the top-rated sports betting app available on both iOS and Android. With real-time odds, public betting data, and comprehensive data analysis, you'll be able to make informed decisions when placing your wbc bets.
But that's not all. KingPin.pro also offers access to expert handicappers and their baseball picks. These handicappers are experts in their field, with a proven track record of success, making their baseball fantasy picks and baseball picks tonight reliable and valuable. Users can purchase picks from handicappers for a variety of sports, including the NBA, NFL, MLB, and more.
In addition to expert picks, KingPin.pro also allows users to place their own picks and compete for a spot in the top 10 leaderboard. This is a great opportunity to test your skills against other sports bettors and potentially earn a payout if your pick makes it to the top 10.
One of the unique features of KingPin.pro is that users can view all the picks on the site, not just those from the handicappers they choose to follow. This allows users to gain more insight into the overall trends and predictions of the community and make more informed betting decisions.
Overall, KingPin.pro is a comprehensive and user-friendly platform for sports bettors looking for the best baseball parlays and baseball picks. Whether you're a seasoned bettor or new to the game, this app offers valuable insights and expert advice to help you make informed decisions and potentially earn some money. So, download KingPin.pro today and start betting like a pro!
#1

#2