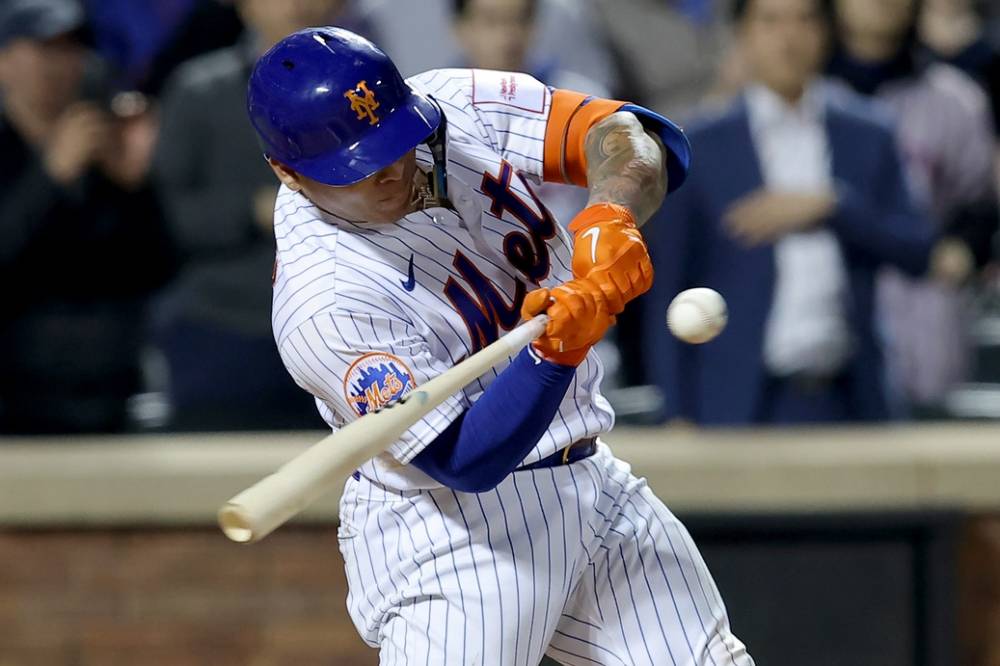 Mets vs Padres Prediction MLB Picks Today 4/12
Apr 12, 2023, 2:28:39 AM
© Brad Penner-USA TODAY Sports
Padres vs Mets - MLB Game Preview - April 12, 2023
The San Diego Padres will travel to Citi Field to face the New York Mets on April 12, 2023. Both teams have started the season with a 6-5 record, and this game will be an important one for both sides as they look to gain momentum early in the season. MLB picks, experts, and computer algorithms all suggest a close matchup, with a slight advantage for the Mets. MLB picks and parlay predictions also favor the home team, but this game could go either way. Both teams have solid lineups and strong pitching, so it should be an exciting game to watch. Stay tuned for our full-length prediction article for a more detailed analysis of this matchup.
Padres: Pitching Analysis
The San Diego Padres have had a strong start to the 2023 MLB season, with a record of 6-5. Experts and computer MLB picks have predicted that the Padres have a 49.3% chance of winning their game against the New York Mets on April 12, 2023. When it comes to pitching, the Padres have a talented roster. Blake Snell, the Padres' left-handed starting pitcher, has a record of 0-1 with an ERA of 7.88, a WHIP of 2.13, and 11 strikeouts in 12.1 innings pitched. Despite his slow start to the season, Snell has the potential to bounce back and become a dominant force on the mound for the Padres. On the other side, the Mets will be starting Tylor Megill, a right-handed pitcher. He has a record of 2-0 with an impressive ERA of 1.64 and a WHIP of 1.18 in 11 innings pitched. This will be a formidable challenge for the Padres to overcome, especially away from their home stadium. In terms of betting, MLB experts and pick
Padres: Hitting Analysis
When it comes to MLB picks and predictions, both experts and computers are relying on a mix of statistics and gut feelings to make their bets. And when it comes to the San Diego Padres, there's reason to be optimistic about their hitting game in the upcoming season. Looking at the team's current batting leaders, Xander Bogaerts and Nelson Cruz both have impressive averages and home run numbers. And while the team's overall batting average might not be at the top of the league, they more than make up for it in other categories, such as home runs and RBIs. In terms of odds and spread, the Padres are often seen as a safe bet, especially when paired with parlay bets. And with an 6-5 record so far this season, they're definitely a team to watch. Of course, anything can happen in baseball, and the New York Mets are sure to put up a fight when the two teams go head-to-head on April 12, 2023. But if the Padres can continue to play to their strengths and rely on their hitting game, they just might come out on top.
Mets: Pitching Analysis
As we approach the upcoming game between the Mets and the Padres, both MLB picks experts and computers are making their MLB picks and predictions. Today, experts are favoring the Mets to win with a 50.7% probability, while the Padres sit at a 49.3% chance of winning. This matchup is expected to be an even one, with the line set at EVEN and the over/under at 8.5. Looking specifically at the Mets' pitching, we can see that they have been performing well this season. Their overall record is 6-5, with a home record of 3-1. Pitcher Tylor Megill, who is set to start against the Padres, has a W-L record of 2-0 and an ERA of 1.64. His WHIP is 1.18, and he has pitched 11.0 innings with 10 strikeouts and 1 walk. In terms of the team's overall pitching stats, the Mets have an earned run average of 4.36, which ranks them 14th in the league. Their WHIP is 1.389, and they have a strikeouts per 9
Mets: Hitting Analysis
The New York Mets have had a solid start to the 2023 MLB season, with a record of 6-5 through their first 11 games. However, their offense has struggled at times, ranking in the bottom half of the league in multiple categories. Let's take a closer look at the Mets' hitting performance so far this season. Batting Average: The Mets currently rank 27th in the league in batting average, hitting just .218 as a team. They have struggled to consistently make contact with the ball, as they also rank near the bottom in hits per game and at-bats per game. Home Runs: Despite playing in a hitter-friendly park, the Mets have hit just nine home runs through their first 11 games, ranking 20th in the league. First baseman Pete Alonso leads the team with five homers, but the rest of the lineup has struggled to provide consistent power. RBIs: As a team, the Mets have driven in just 43 runs so far this season, ranking 23rd in the league. They have struggled to capitalize on scoring opportunities, ranking 29th in the league in runners left in scoring position per game. On-Base Percentage: The Mets' O Injury Report As of April 12, 2023, both the San Diego Padres and New York Mets have some players on the injured list. For the Padres, David Dahl is currently on the 10-day IL, while Joe Musgrove is on the 15-day IL. The Mets have Omar Narvaez on the 10-day IL and Matthew Bruce Allan is listed as day-to-day. Injuries can greatly impact the outcome of a game and should always be taken into consideration when making MLB picks.
.
| Player | Team | Position | Injury Status |
| --- | --- | --- | --- |
| David Dahl | San Diego Padres | RF | 10-day IL (Apr 9) |
| Noel Vela | San Diego Padres | SP | day-to-day (Apr 10) |
| Alek Jacob | San Diego Padres | RP | out (Apr 10) |
| Joe Musgrove | San Diego Padres | SP | 15-day IL (Apr 10) |
Prediction
The Mets have a solid lineup, including Pete Alonso, who has hit 5 home runs with 11 RBIs, and the Padres have struggled against left-handed pitching, which gives the Mets a significant advantage with their left-handed starting pitcher, Tylor Megill. Meanwhile, the Padres' starting pitcher, Blake Snell, has struggled in his first two starts of the season, giving up 11 runs in 8 innings pitched. The Mets also have a better record at home than the Padres do on the road. Additionally, the Mets shut out the Padres in the first game, which should give them a confidence boost going into this game.
Pick: Mets
Upgrade to View Prediction
#1

#2

last 30 days winnings
$930