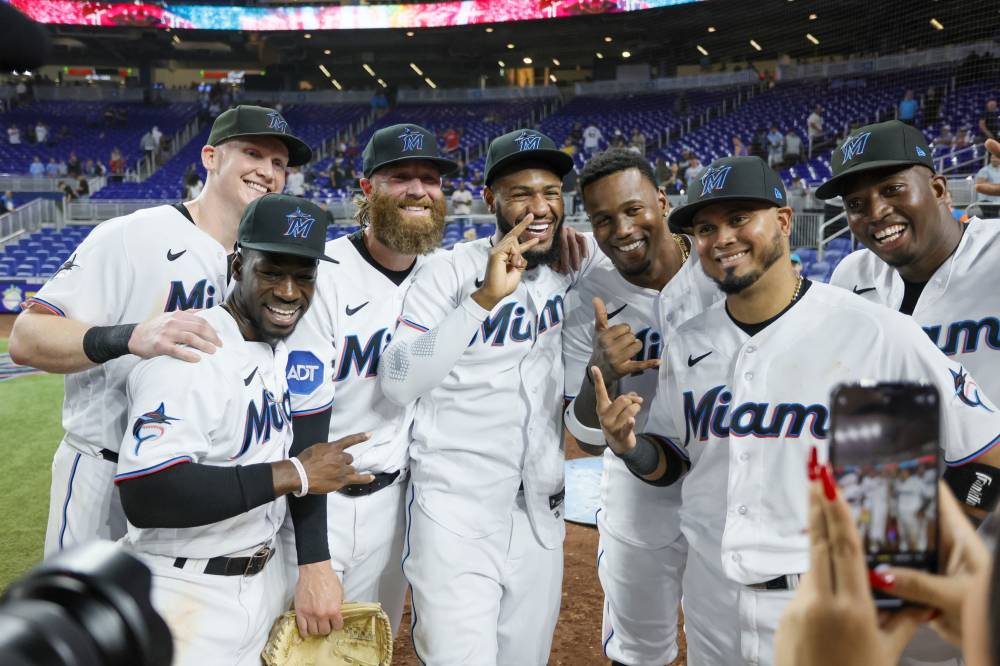 Marlins vs Blue Jays Prediction MLB Picks for Today 6/20
Jun 20, 2023, 2:59:46 AM
© Sam Navarro-USA TODAY Sports
Marlins vs Blue Jays: MLB Predictions and Expert Picks
Welcome to KingPin.pro, your trusted source for MLB predictions and expert picks. In this article, we'll provide a comprehensive analysis of the highly anticipated matchup between the Miami Marlins and Toronto Blue Jays. Stay tuned for a detailed review of both teams' hitting and pitching prowess, as well as the latest injury updates. Don't forget to download the KingPin.pro iOS and Android app for access to the latest MLB predictions and expert picks.
Introduction
The clash between the Marlins and Blue Jays promises to be an exciting contest filled with thrilling baseball action. Both teams are looking to assert their dominance and secure a crucial victory. Let's delve into the hitting and pitching capabilities of each team, examine their recent performances, and discuss the impact of injuries.
Hitting Analysis
The Blue Jays boast a formidable lineup, led by power-hitters Bo Bichette and Jorge Soler. Bichette's impressive .317 batting average and Soler's 21 home runs provide a potent offensive punch. With their ability to drive in runs and hit for power, the Blue Jays have the potential to put up big numbers on any given day.
On the other side, the Marlins have their own offensive weapons. Although their overall team batting average is slightly lower, players like Luis Arraez and Soler have been delivering consistent performances. The Marlins showcased their hitting prowess in the first game of the series, dominating the Blue Jays with an 11-0 victory. This dominant performance adds to the Marlins' confidence heading into this matchup.
Pitching Analysis
Taking the mound for the Blue Jays is left-handed pitcher Yusei Kikuchi. With a 6-2 record and a 4.31 ERA, Kikuchi has shown flashes of brilliance. However, his recent performances have been somewhat inconsistent, and he has struggled with giving up hits and home runs. This could be a significant advantage for the Marlins' hitters, who will look to capitalize on Kikuchi's vulnerabilities.
Opposing Kikuchi will be Marlins' right-handed pitcher Eury Perez. Perez has been impressive with a 4-1 record and a stellar 1.80 ERA. He has displayed excellent command, limiting walks and keeping hitters off balance. With his ability to suppress runs and keep the Blue Jays' hitters in check, Perez gives the Marlins a strong chance of shutting down the opposing offense.
Injury Updates
Injuries can play a pivotal role in the outcome of a game. Both teams have a few players dealing with injuries, which may impact their performance in this matchup. The Blue Jays are missing Addison Barger and Alejandro Kirk, while Zach Pop and Hyun Jin Ryu are on the IL. The Marlins have Jean Segura, Edward Cabrera, Jazz Chisholm Jr., Matt Barnes, and Sixto Sanchez listed on the injury report. Monitoring the availability and impact of these players will be crucial for both teams.
Prediction
Based on their dominant performance in the first game of the series and the favorable pitching matchup, the Marlins are primed for success in this matchup. The Blue Jays' struggles against Marlins' pitching and the Marlins' ability to generate offense give them the upper hand.
Yusei Kikuchi's recent struggles and the Marlins' ability to exploit his weaknesses should give Miami an advantage in this contest. Meanwhile, Eury Perez's consistency and ability to keep opposing hitters at bay make him a reliable choice to shut down the Blue Jays' offense.
Considering the Marlins' recent form, the Blue Jays' struggles against them, and the pitching matchup, we predict the Miami Marlins will emerge victorious in this game.
Pick: Marlins ML -115
Upgrade to View Prediction
#1

last 30 days winnings
$1,040
#2

last 30 days winnings
$7,630