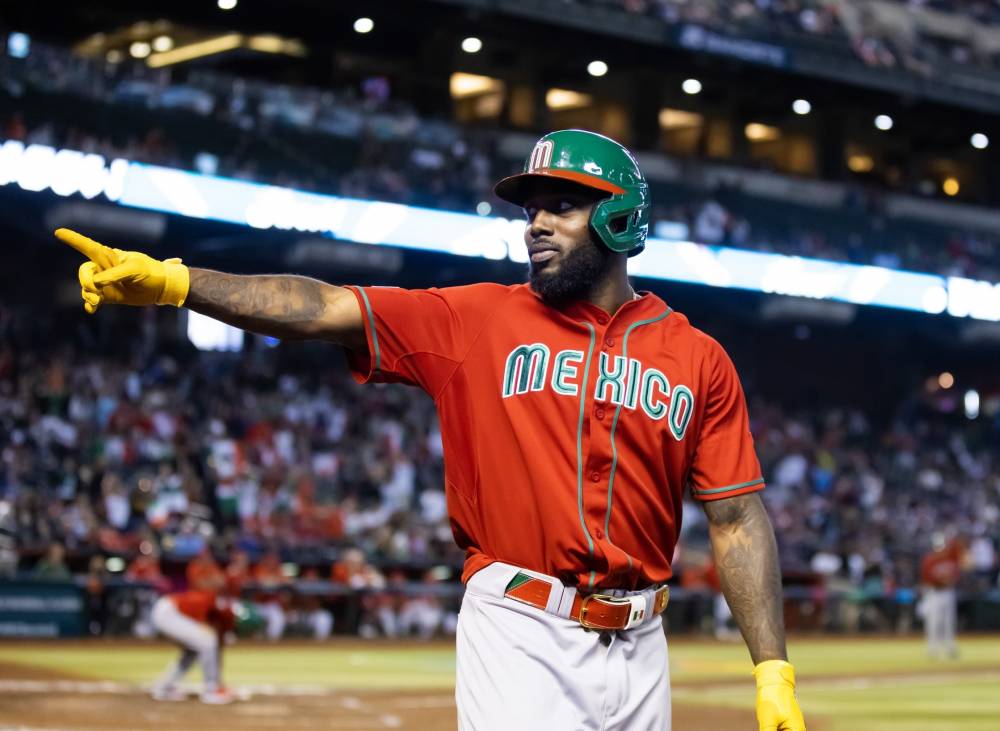 Japan vs Mexico Prediction WBC 3/20/23
Mar 20, 2023, 8:55:31 AM
Photo Credit: © Mark J. Rebilas-USA TODAY Sports
WBC: Japsn vs Mexico
The 2023 World Baseball Classic Semifinal will feature two of the best baseball teams in the world, Japan and Mexico. The game is set to take place at the loanDepot park in Miami, Florida, with coverage starting at 4:00 PM ET on FS1. With a capacity of 37,446, fans from both countries are expected to fill the stadium and create an electrifying atmosphere for the game.
Both Japan and Mexico have a rich baseball history, and their national teams have produced some of the best players in the world. This game is expected to be an intense battle between two talented teams, and it is sure to be a spectacle for baseball fans across the globe.
Mexico
Mexico has been one of the most impressive teams in the 2023 World Baseball Classic so far. They have won four of their five games in the tournament, with their only loss coming against Colombia in the group stage. They bounced back from that defeat with three consecutive wins to top their group and set up a semifinal clash with Japan.
Mexico has a balanced team, with solid pitching and a potent offense. Their pitching staff has been impressive throughout the tournament, with a team ERA of 2.45. Patrick Sandoval is expected to start on the mound for Mexico in the semifinal. Sandoval has been in excellent form in the tournament, with an ERA of 0.00 and a WHIP of 0.67. He has given up just four hits and struck out 13 batters in his two appearances so far.
Offensively, Mexico has been led by the likes of Isaac Paredes and Roberto Ramos. Paredes has been impressive with a .438 batting average, while Ramos has hit three home runs and driven in six runs. The Mexican team will need these players to continue their good form if they are to overcome Japan in the semifinal.
Mexico has a strong record against Japan in previous meetings. In the 2017 World Baseball Classic, Mexico defeated Japan 11-9 in the first round of the tournament. They will be looking to repeat that feat in the semifinal and book their place in the final of the 2023 World Baseball Classic.
Japan
Japan is one of the most successful baseball nations in the world, with four World Baseball Classic titles to their name. They have been in impressive form in the 2023 tournament, winning all five of their games in dominant fashion. They have scored a tournament-high 47 runs while giving up just 13.
Roki Sasaki is expected to start on the mound for Japan in the semifinal. Sasaki is one of the most promising young pitchers in Japanese baseball and has been in excellent form in the tournament. He has yet to give up a run in his two appearances, striking out 13 batters in just six innings pitched.
Offensively, Japan has been led by the likes of Seiya Suzuki and Kensuke Kondo. Suzuki has been in scintillating form, hitting four home runs and driving in 11 runs in the tournament so far. Kondo has also been impressive, hitting .500 with a home run and six RBI.
Japan has a strong record in the World Baseball Classic, and they will be looking to add a fifth title to their collection. They have won their previous four games against Mexico in the tournament, including a 6-3 win in the semifinals of the 2017 World Baseball Classic. Japan will be confident of continuing their impressive form and booking their place in the final.
.
Prediction
Both teams have been in excellent form in the tournament so far, and it promises to be an exciting match. However, based on their performances in the tournament so far, I expect a close game.
Mexico has a strong pitching lineup and will send Patrick SandovaL who allowed 1 run against USA in his last start on this tournament.
Japan, on the other hand, has an excellent batting lineup and pitching bullpen with the All Star Shohei Ohtani leading it. Sasaki will start this game who had a great game against Czech Republic allowing only 1 run across 3.2 innings.
It's hard to predict who will win this game and with both strong bullpens I believe the best play is the under.
Pick: Under 8.5 -110
Are you an MLB fan looking for the best baseball picks and parlays for your next game night? Look no further than KingPin.pro, the top-rated sports betting app available on both iOS and Android. With real-time odds, public betting data, and comprehensive data analysis, you'll be able to make informed decisions when placing your wbc bets.
But that's not all. KingPin.pro also offers access to expert handicappers and their baseball picks. These handicappers are experts in their field, with a proven track record of success, making their baseball fantasy picks and baseball picks tonight reliable and valuable. Users can purchase picks from handicappers for a variety of sports, including the NBA, NFL, MLB, and more.
In addition to expert picks, KingPin.pro also allows users to place their own picks and compete for a spot in the top 10 leaderboard. This is a great opportunity to test your skills against other sports bettors and potentially earn a payout if your pick makes it to the top 10.
One of the unique features of KingPin.pro is that users can view all the picks on the site, not just those from the handicappers they choose to follow. This allows users to gain more insight into the overall trends and predictions of the community and make more informed betting decisions.
Overall, KingPin.pro is a comprehensive and user-friendly platform for sports bettors looking for the best baseball parlays and baseball picks. Whether you're a seasoned bettor or new to the game, this app offers valuable insights and expert advice to help you make informed decisions and potentially earn some money. So, download KingPin.pro today and start betting like a pro!
#1

#2