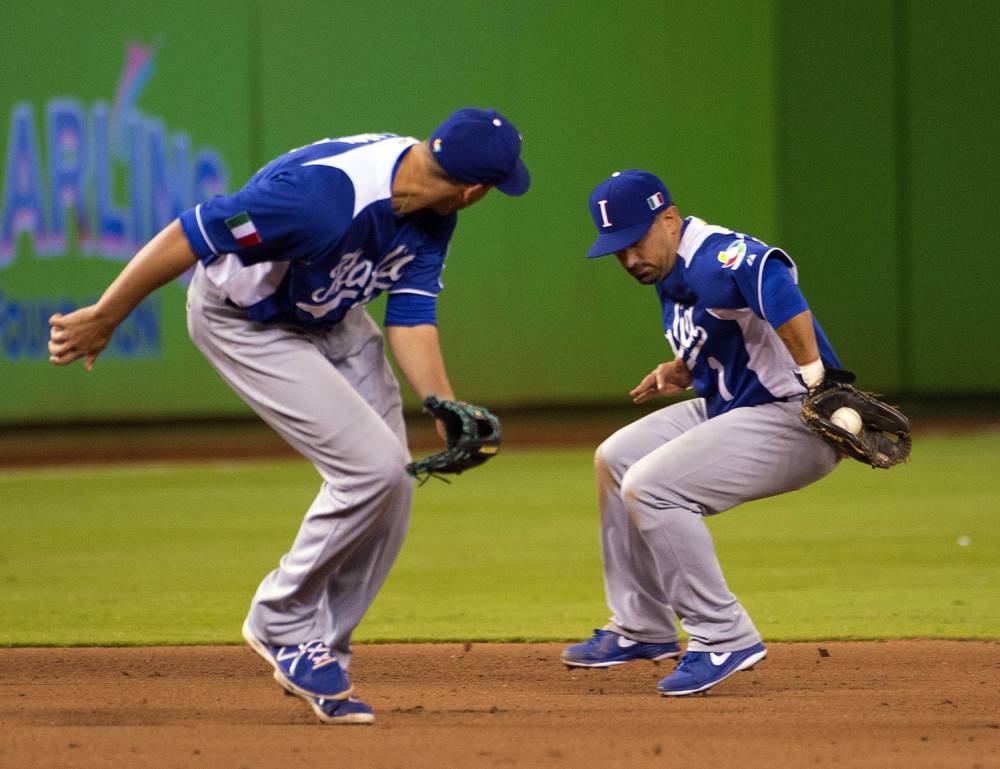 Italy vs Japan Prediction World Baseball Classic Picks 3/16
Mar 15, 2023, 10:49:15 PM
Photo Credit © Scott Rovak-USA TODAY Sports
Get ready for an epic showdown between Italy and Japan at the prestigious Tokyo Dome on March 16th, 2023. As two talented teams go head-to-head, we'll bring you an in-depth analysis of their strengths, weaknesses, and injuries. With the KingPin.pro app available on iOS and Android, you'll never miss a game or prediction again! Download it now and join the fun.
Italy
Hitting
Italy's batting lineup has shown potential and growth in recent games, with several players making significant contributions. Sal Frelick has been a standout, demonstrating his prowess with a .389 AVG and .977 OPS. Nicky Lopez has also been a key contributor, posting an impressive .500 AVG and 1.217 OPS. Other notable players include Chris Colabello, who has a .333 AVG and .903 OPS, and Alessandro Vaglio, who has been consistent with a .286 AVG and .732 OPS. Italy's hitters have proven to be a threat to opposing pitchers and could pose challenges for Japan's strong pitching staff.
Pitching
The Italian pitching staff has displayed a range of performances, with some pitchers excelling and others struggling to find their footing. Matt Harvey has been a standout, with a notable 1.29 ERA and 0.71 WHIP, showcasing his ability to stifle opposing hitters. Michele Vassalotti has also been impressive, holding a 2.25 ERA and a 1.00 WHIP. Vinny Nittoli and Matt Festa have been reliable contributors to the team, with ERAs of 3.86 and 3.00, respectively.
On the other hand, some Italian pitchers have struggled to maintain consistency. Joe Biagini has had a difficult time, posting a 54.00 ERA, while Joey Marciano has been challenged with a 27.00 ERA. These inconsistencies could be a concern against Japan's potent lineup, but if the Italian pitchers can find their rhythm, they may be able to contain Japan's hitters and give Italy a fighting chance.
Japan
Hitting
Japan's batting lineup has proven to be a formidable force, with a multitude of players demonstrating exceptional skills at the plate. Shohei Ohtani has been nothing short of remarkable, hitting a .500 AVG with a 1.684 OPS, while Kensuke Kondoh has been equally impressive with a .467 AVG and a 1.533 OPS. In addition to these stellar performances, Japan's deep batting lineup features talented players such as Hideto Asamura, who has a .400 AVG and a 1.300 OPS, and Seiya Suzuki, with a .333 AVG and a 1.167 OPS. This powerful lineup, filled with players capable of producing runs, poses a significant challenge for Italy's pitching staff.
Pitching
Japan's pitching staff has consistently demonstrated exceptional talent and skill, contributing to their phenomenal performances on the mound. Roki Sasaki and Yoshinobu Yamamoto have been virtually unhittable, both maintaining 0.00 ERAs, and Hiroya Miyagi has also been highly effective with a 1.80 ERA. Furthermore, Shohei Ohtani has showcased his incredible two-way prowess, posting a 0.00 ERA as a pitcher in addition to his impressive hitting statistics.
Additional noteworthy contributors to Japan's pitching success include Yudai Ono, who has a 3.00 ERA, and Masato Morishita, with a 3.60 ERA. Together, these pitchers have consistently stifled opposing hitters, making it difficult for teams like Italy to generate offensive momentum and score runs. Japan's pitching staff will undoubtedly be a significant factor in their matchup against Italy, as their ability to limit run production could potentially determine the outcome of the game.
Injuries
As of now, there are no significant injuries reported for either team. Both Italy and Japan are expected to field their strongest lineups for this exciting matchup.
Prediction
Taking into account the strengths and recent performances of both teams, it appears that Japan holds a distinct advantage over Italy in their upcoming matchup. Italy certainly boasts a talented roster, but they will face significant challenges in overcoming Japan's powerful hitting lineup and dominant pitching staff.
Japan's recent performances against formidable opponents such as Australia, the Czech Republic, South Korea, and China have been nothing short of outstanding. They have not only emerged victorious in each of these matchups but have done so in a decisive manner, demonstrating their prowess on both offense and defense.
Japan's batting lineup, featuring stars like Shohei Ohtani, Kensuke Kondoh, Hideto Asamura, and Seiya Suzuki, has consistently generated runs, putting immense pressure on opposing pitching staffs. On the other hand, their pitching staff, led by Roki Sasaki, Yoshinobu Yamamoto, Hiroya Miyagi, and the versatile Shohei Ohtani, has been instrumental in shutting down opposing offenses, making it incredibly difficult for teams to score runs against them.
Italy's chances in this game will largely depend on their ability to contain Japan's potent offense and find ways to capitalize on any potential weaknesses in Japan's pitching. However, given Japan's depth and the impressive form they have displayed thus far, overcoming these obstacles will be no easy task.
Taking all of these factors into consideration, the prediction for this matchup leans heavily in favor of Japan. Expect them to maintain their momentum and secure another victory as they continue to assert their dominance in the tournament.
Pick: Japan
Download the Kingpin.pro iOS and Android app for more expert insights and picks on this game and others. Stay ahead of the game with KingPin.pro.
#1

#2