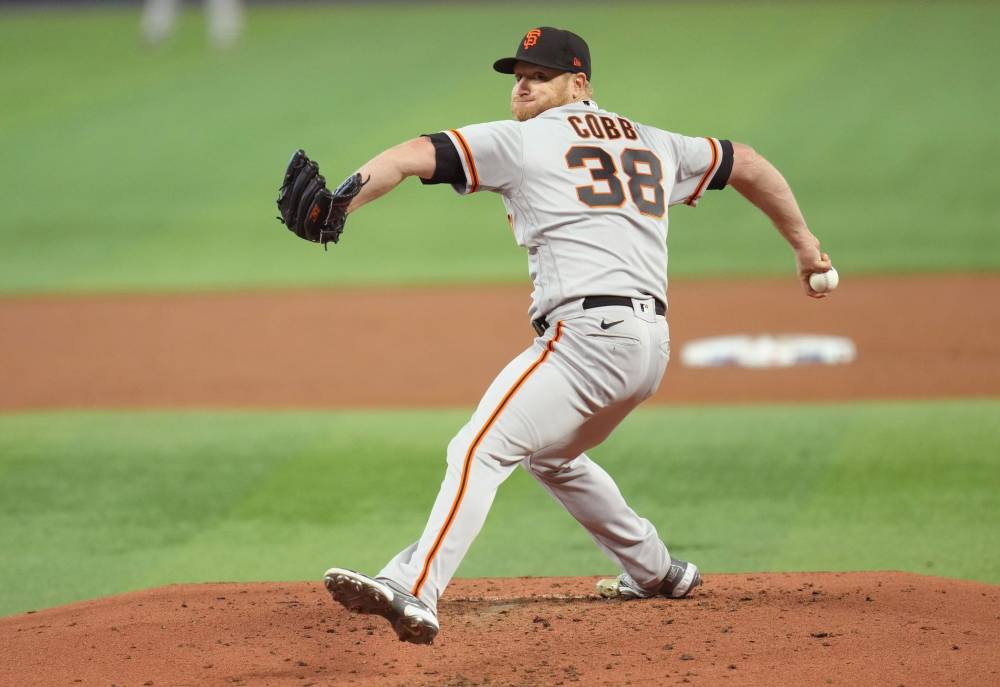 Giants vs Cardinals Prediction MLB Picks for Today 4/24
Apr 24, 2023, 8:36:31 AM
© Jim Rassol-USA TODAY Sports
Preview
The San Francisco Giants will take on the St. Louis Cardinals in a four-game series starting on April 24, 2023. Both teams have struggled this season with sub-.500 records and are looking to turn things around. In this article, we will provide an extensive review of both teams' pitching, batting, and injuries and explain why the Giants are the favorites to win.
Pitching
For the Cardinals, Jordan Montgomery will take the mound. He has a 2-2 record with a 4.84 ERA and 19 strikeouts this season. On the other hand, the Giants will start Alex Cobb, who has a 0-1 record with a 2.79 ERA and 22 strikeouts. While Montgomery has had an up-and-down season, Cobb has been consistent in his performances. He has given up two or fewer runs in each of his last three starts, making him a strong candidate to win.
Bullpen-wise, both teams have been mediocre this season. The Cardinals have a team ERA of 4.66, while the Giants' bullpen ERA is 4.44. However, the Giants have been better at home with a 4-6 record, while the Cardinals have struggled on the road with a 4-5 record.
Batting
The Cardinals have some talented hitters, including Nolan Gorman, who leads the team with six home runs and 22 RBIs. Thairo Estrada has also been productive with a .329 batting average and a .384 OBP. However, their overall team batting average is .270, which is slightly better than the Giants' .236.
The Giants have struggled to score runs this season, with only 95 runs scored compared to the Cardinals' 104. However, Mike Yastrzemski has been productive with four home runs and 11 RBIs. J.D. Davis has also been consistent with a .292 batting average and 13 RBIs. The Giants will need to step up their hitting to support their strong pitching.
Injuries
Both teams have some key players on the injured list. For the Cardinals, Adam Wainwright and Wilking Rodriguez are on the 15-day IL, while Dakota Hudson and Austin Love are day-to-day. The Giants are without Austin Slater and Mitch Haniger, who are on the 10-day IL. Bryce Johnson is also on the 7-day IL, while Armando Alvarez and R.J. Dabovich are day-to-day.
Prediction
Based on the teams' performances this season, the Giants are the favorites to win. While their batting has been lackluster, their pitching has been consistent. With Alex Cobb on the mound, the Giants have a strong chance of winning the game. Additionally, they have been better at home, which should give them an advantage against the Cardinals, who have struggled on the road.
Pick: Cardinals ML +105
Upgrade to View Prediction
#1

#2