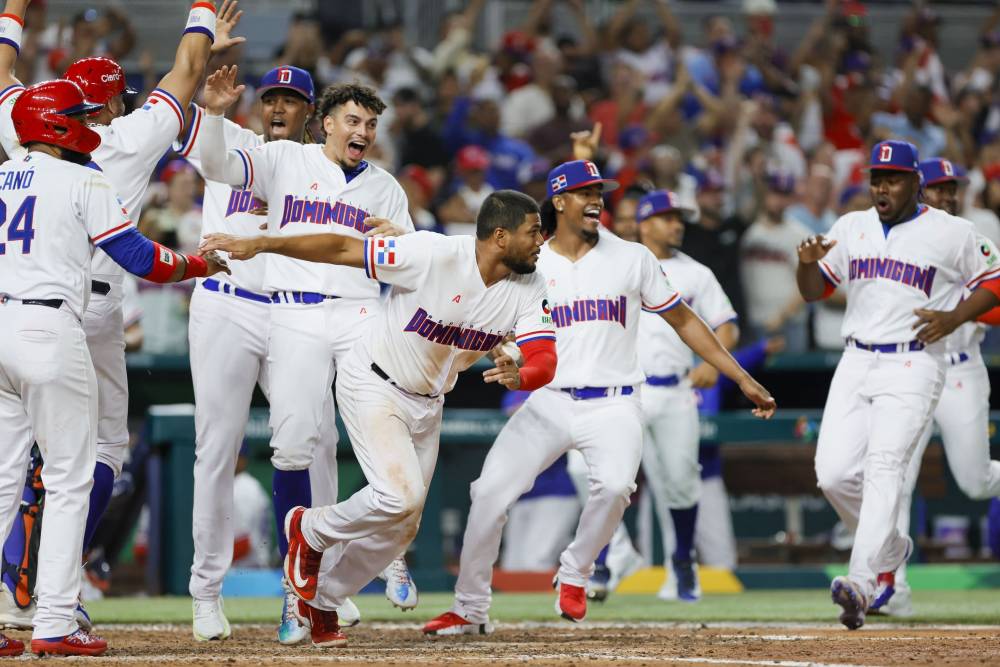 Dominican Republic vs Puerto Rico Prediction WBC 3/15/23
Mar 15, 2023, 2:42:14 AM
WBC: Dominican Republic vs Puerto Rico
The 2023 World Baseball Classic Pool D is set to witness an exciting encounter between Puerto Rico and Dominican Republic on March 15th at loanDepot park, Miami, Florida. Both teams are coming off impressive victories in their last games and are set to clash in a high-stakes match that will determine their progress in the tournament. With both teams boasting of formidable batting lineups and competent pitchers, this game promises to be a cracker. This article will provide an extended preview of both teams, including their strengths and weaknesses, recent performances, and probable pitchers. In the end, we will make a final prediction of the game.
Dominican Republic
Dominican Republic, the champion of the 2013 World Baseball Classic, is a team that is always a threat in any tournament. They started the 2023 World Baseball Classic with a defeat against Venezuela but bounced back strongly in their second match, beating Nicaragua 9-1. In their last match against Nicaragua, they won 6-1 with some solid performances from their batting lineup.
Dominican Republic's batting lineup is also full of top-class players, including Juan Soto, Jose Rodriguez, and Miguel Machado. Soto, in particular, has been a standout player in this tournament, with a batting average of .385 and two runs scored. The team has a good balance of power and speed, which makes them a formidable opponent.
On the pitching front, Johnny Cueto is expected to start against Puerto Rico. He is a proven performer at the highest level, having won a World Series with the San Francisco Giants in 2014. Cueto has the experience and ability to control Puerto Rico's batting lineup, and if he can find his rhythm early on, Dominican Republic will have a good chance of winning.
In their last game against Israel on March 14th, the Dominican Republic showed their offensive prowess with a dominant 10-0 win. They had a total of 15 hits and were able to score runs in five out of the seven innings they played.
Manny Machado had an exceptional game, hitting a towering home run to left center field in the third inning, and later adding a single in the sixth inning to drive in two runs. Jose Rodriguez also contributed to the offensive onslaught with a double in the sixth inning that drove in two runs.
The Dominican Republic pitching staff also performed well, allowing only one hit and recording ten strikeouts. Starter Raul Contreras pitched 2.2 innings and struck out four batters, while relievers Gregory Cabrera, Luis Ortiz, and Hector Neris combined to pitch 4.1 innings of hitless baseball, striking out six batters and allowing no walks.
Puerto Rico
Puerto Rico is a baseball powerhouse with a rich history of success in international competitions. The team has produced some of the best baseball players in the world, including Hall of Famers Roberto Alomar and Iván Rodríguez. In the 2023 World Baseball Classic, Puerto Rico is competing in Pool D, where they are set to face the Dominican Republic in what promises to be an electrifying game.
Puerto Rico has started the tournament on a high note, with a resounding 10-0 win over Israel. The team's offense was in top form, scoring 10 runs on 11 hits, including three doubles, two triples, and a home run. Francisco Lindor and Javier Báez led the way for Puerto Rico's offense, each registering multiple hits and RBIs. Eddie Hernández also had a solid outing, going 2-4 with two RBIs, while Melvin Maldonado scored three runs.
On the pitching side, Puerto Rico's pitchers were virtually flawless, holding Israel to no hits and no runs. The team's starter, Carlos Gordon, struggled in his inning of work, giving up four hits and four runs. However, the bullpen came in and shut down Israel, with Dylan Federman pitching a perfect inning to secure the win.
Puerto Rico's lineup is packed with star players who have proven their ability to produce runs. In addition to Lindor and Báez, the team boasts other notable players like Eddie Rosario, Yadier Molina, and José Berríos. With this kind of firepower, Puerto Rico is capable of scoring runs in bunches and putting up big numbers on the scoreboard.
Defensively, Puerto Rico is solid, with experienced players who can make game-changing plays. Molina, in particular, is one of the best catchers in the world and has the ability to shut down opposing teams' running games. Lindor, who is also known for his defensive prowess, can make spectacular plays at shortstop and has the range to cover a lot of ground.
In the upcoming game against the Dominican Republic, Puerto Rico's offense will face a tough challenge against a team that also has a potent lineup. However, with the way Puerto Rico's offense has been playing, they are capable of putting up big numbers and outscoring their opponents. In addition, Puerto Rico's pitching staff has been solid, and they will need to continue to shut down opposing teams to give their offense a chance to win the game.
Prediction
With both Puerto Rico and Dominican Republic boasting formidable batting lineups and competent pitching, it's likely that the game will be high-scoring. Both teams have proven that they can score runs in bunches and put up big numbers on the scoreboard. Puerto Rico's offense has been on fire, scoring 10 runs in their last game against Israel, while Dominican Republic had an offensive onslaught of their own, scoring 10 runs against Israel as well.
In addition, both teams have a good mix of power and speed in their lineups, which allows them to put pressure on opposing defenses and score runs in multiple ways. This makes it likely that both teams will be able to score runs, even if one team's pitching staff is performing well.
Furthermore, with experienced pitchers like Johnny Cueto for the Dominican Republic and José Berríos for Puerto Rico, it's possible that both teams will be able to keep the game close early on. However, with the kind of offensive firepower both teams possess, it's likely that they will eventually break through and put up runs on the scoreboard.
In conclusion, the game between Puerto Rico and Dominican Republic is expected to be a high-scoring affair due to both teams' offensive firepower and ability to put pressure on opposing defenses. While it's possible that one team's pitching staff may be able to keep the game close early on, it's likely that both teams will eventually put up runs and the game will be decided by which team can outscore the other. Take the over.
Pick: Over
Are you an MLB fan looking for the best baseball picks and parlays for your next game night? Look no further than KingPin.pro, the top-rated sports betting app available on both iOS and Android. With real-time odds, public betting data, and comprehensive data analysis, you'll be able to make informed decisions when placing your wbc bets.
But that's not all. KingPin.pro also offers access to expert handicappers and their baseball picks. These handicappers are experts in their field, with a proven track record of success, making their baseball fantasy picks and baseball picks tonight reliable and valuable. Users can purchase picks from handicappers for a variety of sports, including the NBA, NFL, MLB, and more.
In addition to expert picks, KingPin.pro also allows users to place their own picks and compete for a spot in the top 10 leaderboard. This is a great opportunity to test your skills against other sports bettors and potentially earn a payout if your pick makes it to the top 10.
One of the unique features of KingPin.pro is that users can view all the picks on the site, not just those from the handicappers they choose to follow. This allows users to gain more insight into the overall trends and predictions of the community and make more informed betting decisions.
Overall, KingPin.pro is a comprehensive and user-friendly platform for sports bettors looking for the best baseball parlays and baseball picks. Whether you're a seasoned bettor or new to the game, this app offers valuable insights and expert advice to help you make informed decisions and potentially earn some money. So, download KingPin.pro today and start betting like a pro!
#1

#2