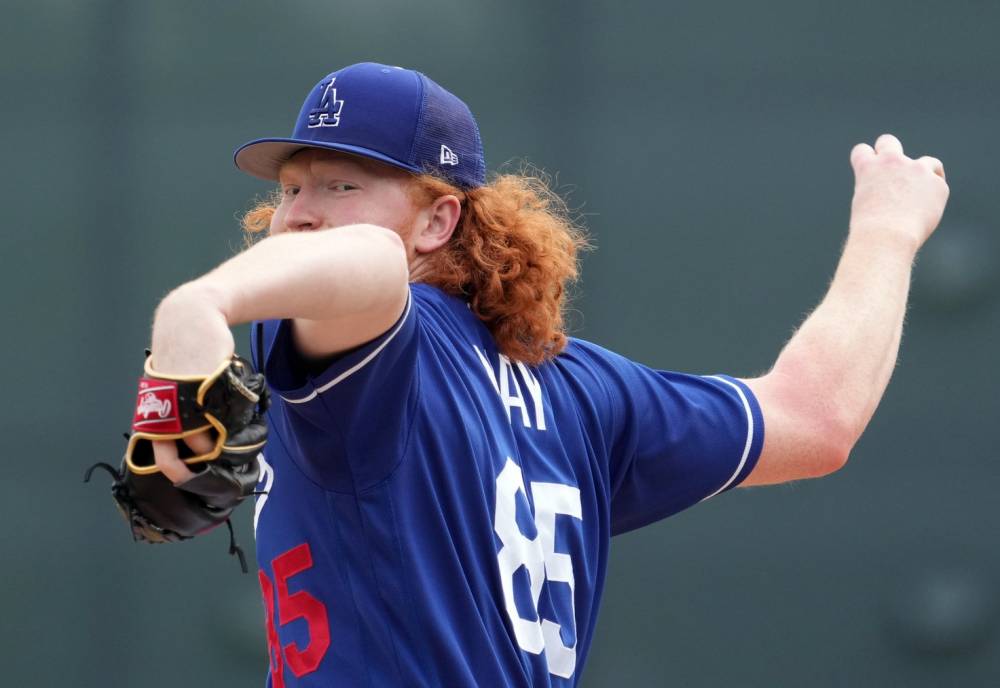 Dodgers vs Giants MLB Betting Picks and Predictions 3/21
Mar 21, 2023, 3:42:22 AM
Photo Credit: © Joe Camporeale-USA TODAY Sports
MLB Spring Training: Dodgers vs Giants
Baseball fans can finally rejoice as the MLB 2023 season has officially begun, and teams are already making an impact in their Spring Training games. The San Francisco Giants are set to take on the Los Angeles Dodgers on March 21, 2023, at the Camelback Ranch in Glendale. This article will provide an extensive review of both teams' offense, defense, and injuries and give a prediction of why the Dodgers will win.
San Francisco Giants
Offense:
The San Francisco Giants had high hopes for the 2023 season, but their performance during Spring Training has left much to be desired. With only 9 wins and 12 losses, the Giants have struggled to find their groove, especially when playing away from home. Winning only 3 out of 10 games away from their home field has been a significant cause for concern for the team.
On the offensive side, the Giants' batting average of .258 is decent but needs improvement. Michael Conforto has been the team's most significant contributor with four home runs and a .257 batting average. Will Wilson has also contributed eight RBIs and one home run with a .278 batting average. However, the Giants need more players to step up and take on a leadership role, especially with injuries plaguing the team.
Defense:
One of the significant reasons for their struggles has been their pitching staff, which has an alarming ERA of 6.31 and a WHIP of 1.56. This statistic is well above the league average and is a clear indication that their pitching staff needs to improve. The Giants' management must address this issue as soon as possible to ensure a successful regular season.
Injuries:
The Giants have had some significant injury concerns during Spring Training, with key players like Bryce Johnson, Brandon Crawford, Stephen Piscotty, Austin Slater, and Cole Waites listed as day-to-day or out of the game. These injuries have hindered the team's overall performance, and the management must ensure that their players are fit and healthy before the start of the regular season.
Los Angeles Dodgers
The Los Angeles Dodgers have a solid batting lineup. Freddie Freeman has been an offensive powerhouse for the Dodgers, contributing three home runs, nine RBIs, and a batting average of .381. He has been a consistent leader in the team's offense and will likely continue to be a key player in this game. Roman Quinn has also been impressive with three home runs and an average of .214. Overall, the Dodgers have a batting average of .253, with 116 hits and 24 home runs.
Defense:
The Dodgers are known for their excellent pitching, and they have maintained that reputation in Spring Training. With a 3.94 ERA and a WHIP of 1.30, the Dodgers' pitching lineup has kept most teams in check. However, they will be without Ryan Pepiot, who is day-to-day with an injury.
Injury Report:
The Dodgers will miss Ryan Pepiot, who is day-to-day with an injury. However, they have a deep roster and should be able to fill the gap.
Prediction
While both teams have had their ups and downs during the Spring Training season, the Los Angeles Dodgers have shown more promise in their offense and defense. Their batting average and OBP are higher than the Giants, and their pitching staff has a lower ERA and WHIP. Additionally, the Dodgers have more offensive power, with Freeman leading the team with three home runs and nine RBIs.
While the Giants have had some promising performances, their pitching staff has been struggling, which could put them at a disadvantage in this game. Additionally, their injury concerns could hinder their overall performance, especially if key players like Crawford and Piscotty are not at their best.
Overall, the Dodgers seem to be in a better position to win this game, with a stronger offense, defense, and pitching staff. Their depth and consistency in their lineup could prove to be a challenge for the Giants, especially if they are struggling to find their rhythm on the mound.
Pick: Dodgers
For those looking to make MLB picks for today, the Dodgers are the clear choice for this game. However, it's important to note that anything can happen in baseball, and the Giants could still surprise us with an upset. That being said, the Dodgers are the more favorable pick based on their recent performances and overall stats.
Using the KingPin.pro iOS and Android app, baseball fans can get access to free MLB picks and expert predictions for this game and others. The app offers a user-friendly interface that allows users to view the latest odds, make picks, and track their progress throughout the season. With a community of experienced bettors and analysts, users can also get access to valuable insights and tips for making successful picks.. Users can purchase picks from handicappers for a variety of sports, including the NBA, NFL, MLB, and more.
In addition to expert picks, KingPin.pro also allows users to place their own picks and compete for a spot in the top 10 leaderboard. This is a great opportunity to test your skills against other sports bettors and potentially earn a payout if your pick makes it to the top 10.
One of the unique features of KingPin.pro is that users can view all the picks on the site, not just those from the handicappers they choose to follow. This allows users to gain more insight into the overall trends and predictions of the community and make more informed betting decisions.
Overall, KingPin.pro is a comprehensive and user-friendly platform for sports bettors looking for the best baseball parlays and baseball picks. Whether you're a seasoned bettor or new to the game, this app offers valuable insights and expert advice to help you make informed decisions and potentially earn some money. So, download KingPin.pro today and start betting like a pro!
#1

last 30 days winnings
$45,190
Yesterday winnings
$1,950
#2

last 30 days winnings
$32,140
Yesterday winnings
$2,480
#7

last 30 days winnings
$11,950